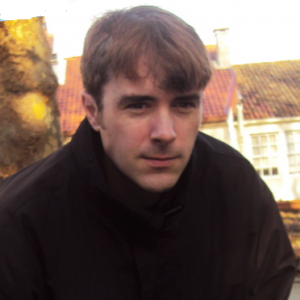 Jeffrey Herlihy-Mera bio: An author, critic, poet and professor, Jeffrey Herlihy-Mera is Distinguished Researcher and Associate Professor at the University of Puerto Rico. His books include After American Studies (2018), Paris in American Literatures (2013), and In Paris or Paname: Hemingway's Expatriate Nationalism (2011).
JEFFREY HERLIHY-MERA
Ph.D., Universidad Pompeu Fabra, Barcelona



Student DH initiative: digital questions

Interests: American Literature, Ernest Hemingway, Latinx, Digital Humanities, Modernism.
Multicultural American & Latin American Studies; Digital & Migrant Latinx; Transcultural Rhetorics; Age

Studies; Migrant Modernities; Translingual Writing & Transcultural Aesthetics; Caribbean Studies; Native American Studies; Islam; Massachusetts Studies; Multi & Extra-canonicity; Criti

cal University Studies.
Perhaps home is not a place but an irrevocable condition.
–James Baldwin, Giovanni's Room
Books:

Herlihy-Mera speaks Spanish, English, and Catalan.
After American Studies: Rethinking the Legacies of Transnational Exceptionalism.

New York: Routledge, 2018.

Paris in American Literatures.

New York & London: Rowman, 2013.

Hemingway's Expatriate Nationalism.

Amsterdam: Rodopi, 2011.
Awards:
Fulbright Distinguished Chair in American Studies (Budapest, 2019)

Fulbright Scholar (Ecuador, 2012)

New York University Faculty Fellow (Cuba Now and Next)

NEH Chair of Migrant/Transnational Studies
Past-president of the College English Association: Caribbean Chapter.