Take advantage of this opportunity to network with professionals from the Puerto Rican Teachers of English to Speakers of Other Languages (PRTESOL).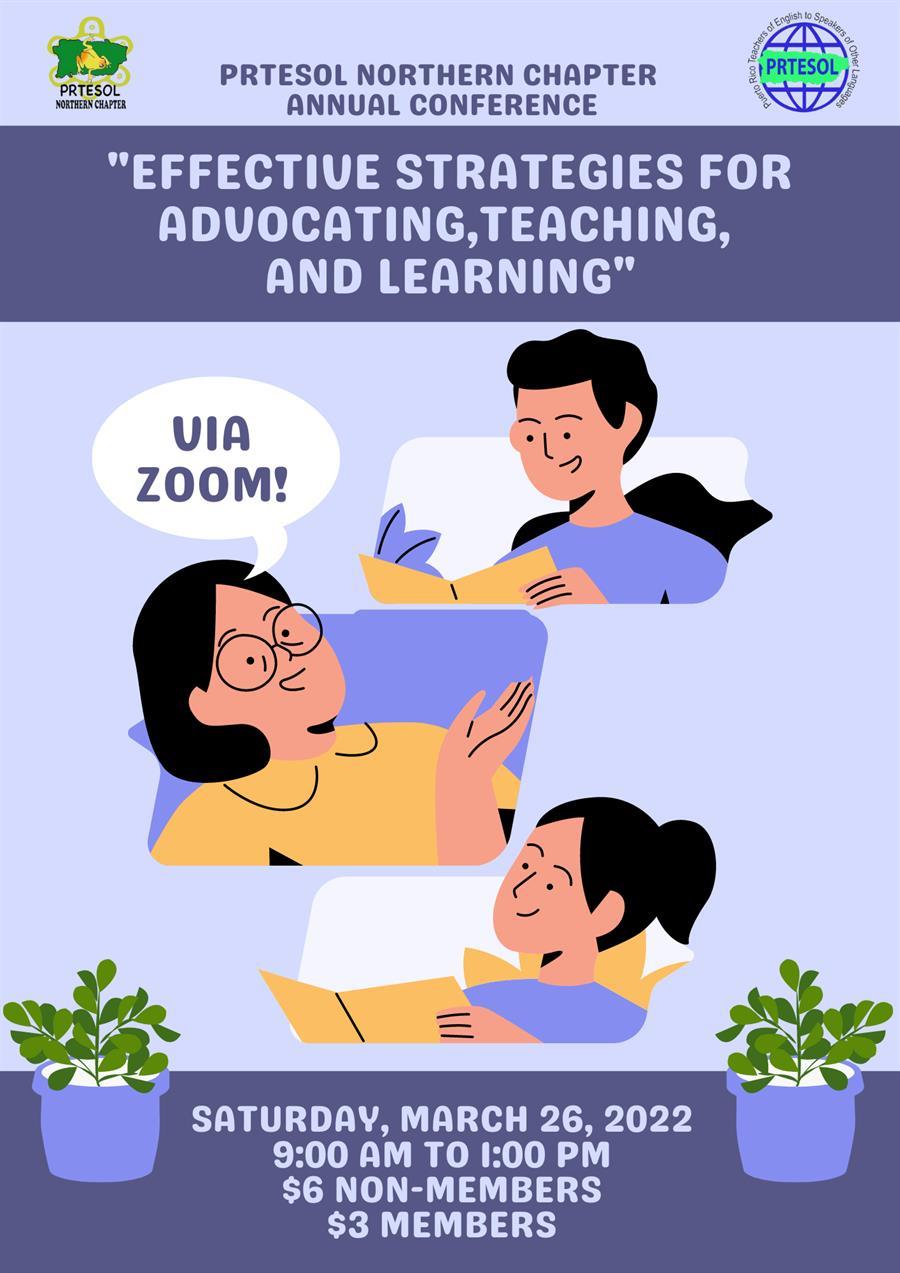 PRTESOL is a non profit dedicated to:
promoting scholarship and professional development
providing opportunities for study and research
disseminating information on the teaching of English to speakers of other languages
improving instruction in ELL programs
coordinating information with local, stateside, and international organizations
promoting the recognition of English as an additional language
The 2022 PRTESOL Northern Chapter Annual Conference: "Effective Strategies for Advocating, Teaching, and Learning" will be held on Saturday, March 26, 2022, from 9:00 am to 1:00 pm through the Zoom platform. They will have amazing presenters from the United States and Puerto Rico that will share their knowledge. They will also be hosting a coffee break where participants will be able to interact with peers and network.