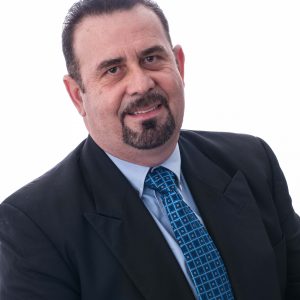 Luis Alberto Cruz Martín
As technological enthusiast working with us for over 17 years, Luis "Albert" is more than ready for this new administration, hoping that the enthusiasm Leonardo Flores has shown for technology will develop within the Department. He manages a program called "Tell Me More", a language learning tool currently owned by Rosetta Stone with a focus on the English language, for language classes in campus, and manages the computer centers in rooms 325 and 326 in the Chardón building consisting of 28 Mac computers each (his office is in a room between both classrooms). His services are available not only to English Department students, but for the whole UPRM.
Paulette Almodóvar Arroyo
Perhaps the youngest member of the team, Paulette serves as the first impression you might get when you enter the English department as the Administrative Secretary 1. This includes phone calls, e-mail communication, and visits to the department as well as between students and faculty. She has been helping the Department run smoothly with a smile for a little over a year and five months.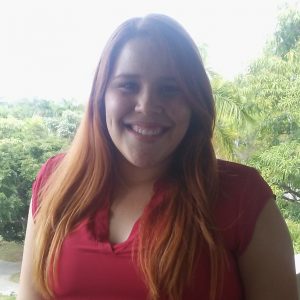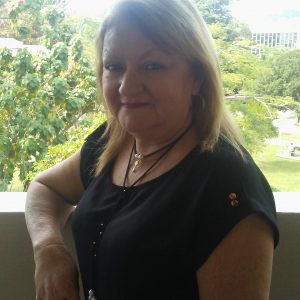 Katherine Jorge Seda
Katherine's 30+ years of experience have shown her to handle the finances of the department and fool students into thinking she's overly serious, both of which she excels at. As the Administrative Assistant 4 her duty is to handle any and all financial issues and the budget of the English Department. This includes materials, equipment, contracts, trips, and just about anything else you can think of. Don't let her serious face fool you, she is kind and has an open sense of humor which complements her impeccable professionalism.