By: Sarah Lucille Lema Solís 
On May 18, 2020 English Major Ana Tubens defended her thesis titled: "Languagelessness & Bicultural Ambivalence in Puerto Rico." The focus of Tubens´ work was identifying Puerto Rican behaviors connected to the feeling of Languagelessness and Bicultural Ambivalence. She describes these feelings as "deficit ideologies which claim that an individual who uses two languages or identifies with two cultures (practices cultural patterns traditionally belonging to different countries) is inadequate or incomplete in both."
Additionally, the graduate student mentioned she wanted to educate individuals on these linguistic ideologies also carried by non-Puerto Ricans and how they perpetuate the harmful perceptions of language that belittle speakers of that language, and alter their linguistic identity.
This article celebrates Tubens´ achievements by embracing her research process. Also, it contains advice and guidance from the recent graduate to her fellow undergrads who are approaching their own thesis presentations. (Keep reading if you wish to be enlightened in the matter!)
Inspired by linguistic injustices:
During her years of specializing in the Linguistics field, Tubens was exposed to problems related to language inequality which inspired her research. The graduate student describes Dr. Mazak´s course, "Current approaches to Linguistic Theory," as one of the factors that drove her into investigating the ideologies of Languagelessness and Bicultural Ambivalence. She explains that she was introduced to the topics of Raciolinguistics, an area focused on the presence of racism within language. Tubens states she was "truly inspired to research the unequal and unjustified ways in which people's language and cultural practices are measured based on invented criteria by individuals with false authority." For this reason, Tubens Pérez decided to study the ways in which discriminative linguistic phenomena are perpetuated on the Island.
The biggest challenges:
Tubens mentioned that she started writing her thesis in the beginning of August 2017, shortly before Hurricane María, which made her process a challenging one. The graduate student reflected on the difficult situations, which have recently impacted Puerto Rican citizens: Hurricane María, multiple earthquakes and the COVID-19 pandemic. "Each of these events played a significant part during the process of completing and defending my thesis," Tubens explained. Additionally, she had to manage three different jobs at the same time while developing her project.
She claims her biggest challenge was "finding a healthy balance between academia and everything else." Admirably, she was able to thrive during these difficult circumstances, successfully completing her investigation. Tubens describes completing the project as "immensely rewarding, regardless of the challenges."
Highlights of her academic journey
The grad student refers to the friendships and professional connections as the highlights of her years of study. She cherishes the people she was able to meet and learn from. She also mentions another memorable highlight of her academic journey: her trip to Aruba where she presented one of her projects in an academic conference at the University of Aruba.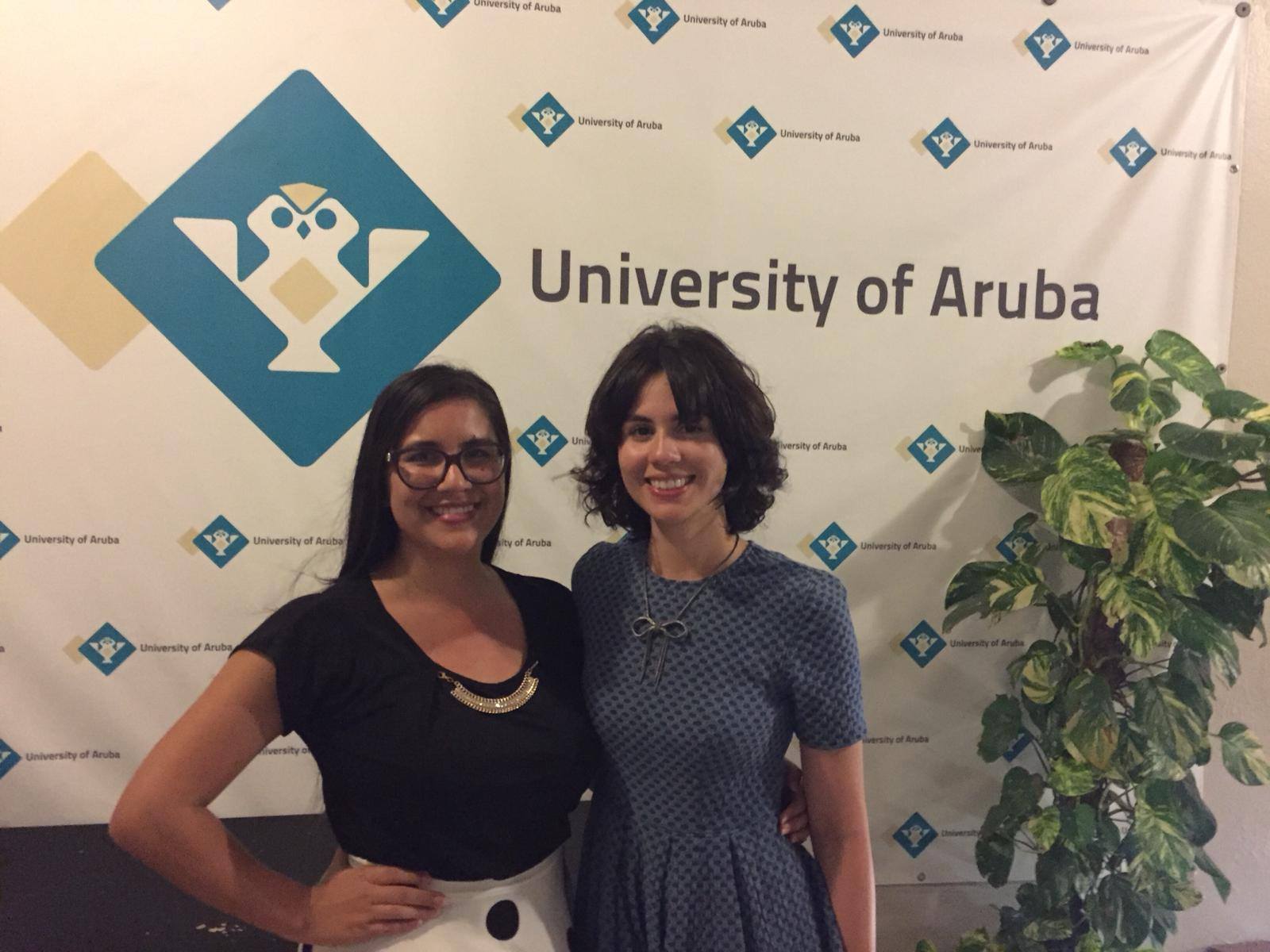 When asked about what she would have done differently, the linguistics grad mentioned she would have sent proposals to conferences sooner than she did. Apparently, she had been accepted to a conference in Belgium but was unable to attend due to her full-time work schedule. "I wish I would have tried it a few more times when I was still a GTA and my schedule was more lenient."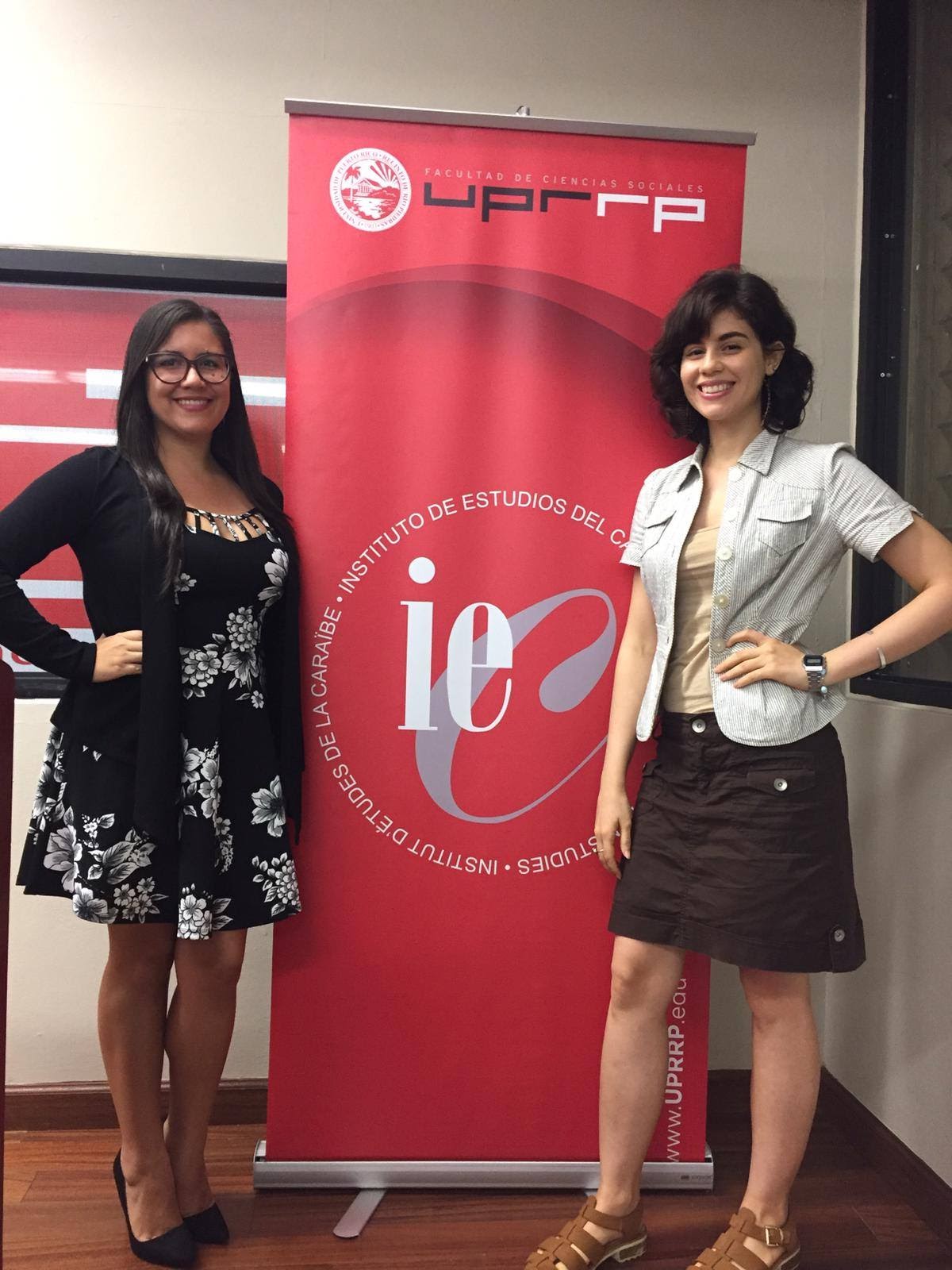 Consequently, she advises fellow undergrad students to apply for academic conferences on areas that interest them. "Just attending may be amazing but presenting really opens the door to making great connections and having really interesting conversations." Tubens Pérez states. Also, she suggests they should work on their organizational and time-management skills since it is "the best way of managing deadlines and keep a balance between the academic responsibilities."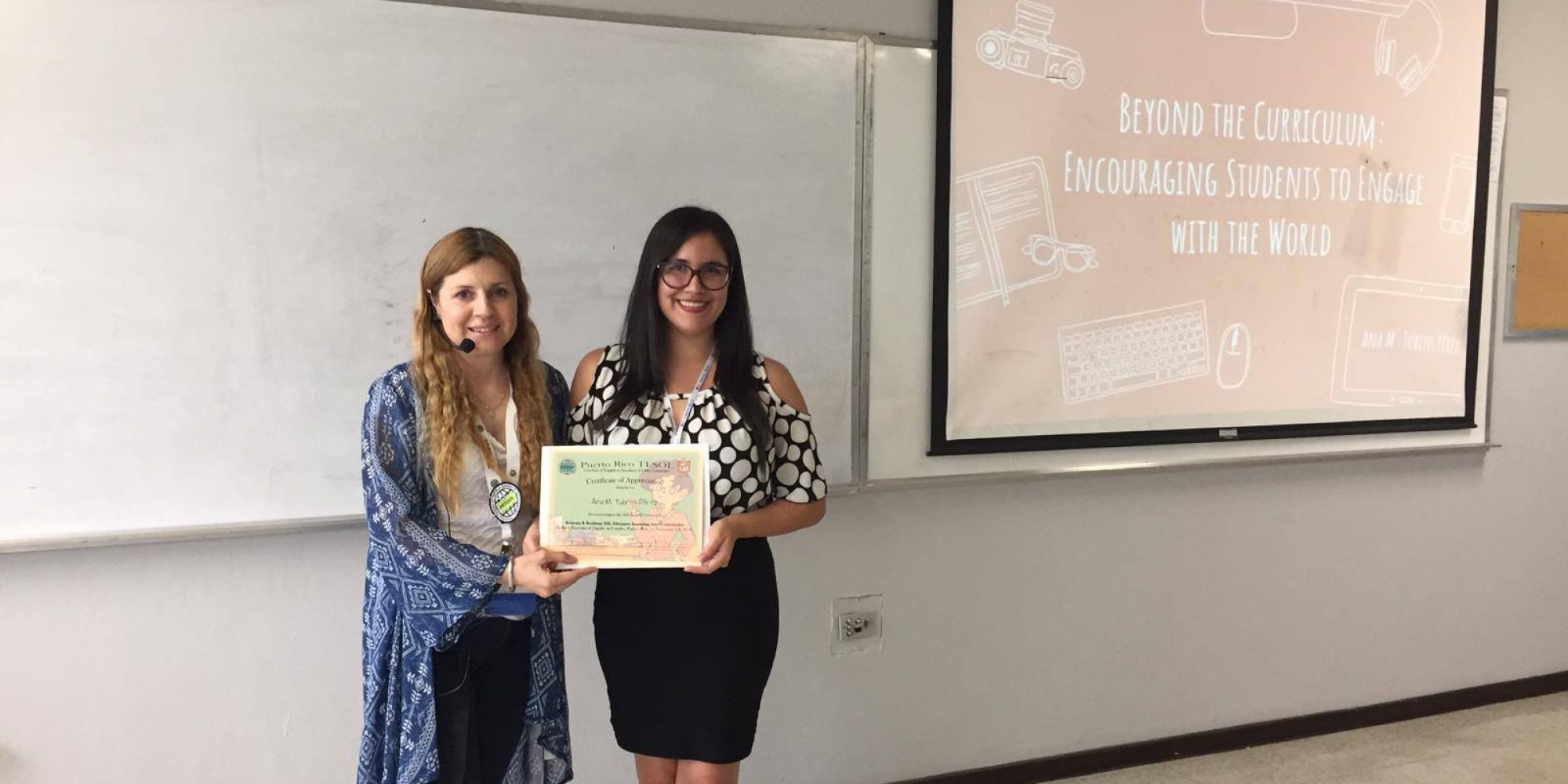 Current aspirations
Tubens Pérez shared some exciting developments on her professional career. During her MA process, she was able to obtain a full-time position as a Grant Analyst in the field of Disaster Management. She states: "Although this job opportunity is not related to my degree, I look forward to continuing to be a part of Puerto Rico's recovery and reconstruction." Moreover, she will also be a part of the Upward Bound Program, working as an English teacher of "potentially first-generation high school students" on the weekends.
The English Department Blog admires her development as a graduate student and drive for working on Puerto Rico´s recovery. Wishing her luck in her academic journey.