This Summer Humanities Collaboratory is a unique approach to bringing together students from different branches of humanities scholarship to work together constructively while pursuing individual research projects. Scroll down to see opportunities for undergraduate students, graduate students, and faculty!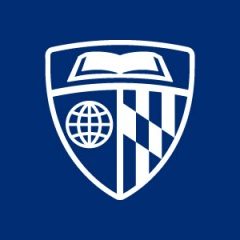 The program is nationally recognized, highly pedagogically innovative, and a proven success. It's funded by the Mellon Foundation and will provide students with a generous summer stipend of $5750 for ten weeks of full-time mentored research. Required on-campus housing at the Baltimore campus is included in the award, in addition to the stipend at no cost to the student. We will be on the Johns Hopkins University Homewood Campus in Baltimore, Maryland and run from June 1st to August 6th.
Their website includes more information, including two videos produced by previous years' participants detailing the impact of the program. The really exciting part is that students can work in ANY area of the humanities and many of our past students have been general studies students, not yet aware of the breadth of humanities options but with a keen love for the discipline. This program is innovative and breaks from the one-on-one mentoring models to provide students with a team of mentors and a student-centered experienced focused on research modeling and collaboration. Students' projects will be completely individual and customized to their interests; they do not need to have a topic prior to entering the program, as they spend the first two weeks developing their topics. In addition to the application, students will enter an interview round before final selection. Applications are online now through February 15, 2022 and are open to any current community college students with an interest in research in the humanities.
Click the zoom link https://zoom.us/my/thehlab to attend any of the program's application infosessions where you will have the opportunity to see application essays from past winners.
November 3, 2021 from 2:00PM-3:00PM ET
November 9, 2021 from 3:00PM-4:00PM ET
November 16, 2021 from 3:00PM-4:00PM ET
The university is also offering an exciting new opportunity for faculty and graduate students who would like to learn how to start and maintain a Humanities Collaboratory at their institution. In the application, faculty members will nominate one graduate student to accompany them through the program. Faculty members will witness how students are transformed into researchers and learn how to move away from one-to-one mentoring to a research team where students explore their individual research interests without focusing on just one content area of specialization. The faculty and graduate students selected will be on the Homewood campus from June 1 to June 10 and July 29 to August 6, 2022, travel and required housing in Baltimore will be provided. To experience the Collaboratory in person, please use the faculty application found here. Housing will be in a gorgeous Victorian house in the historic Mt. Vernon neighborhood of Baltimore.
Consider joining a faculty or graduate training program infosession at the same link as above https://zoom.us/my/thehlab:
October 27, 2021 from 4:00PM-5:00PM ET
November 3, 2021 from 12:00PM-1:00PM ET
November 09, 2021 from 2:00PM-3:00PM ET