Written by Sarah Lema Solís 
"We help our members create their own cinema and provide the necessary resources for them to achieve their goals."

Bryan García, former Cinémathèque president
Cinémathèque is the only current association at UPRM focusing on the development of future filmmakers and cinema enthusiasts. The main goal of this association, according to Bryan García, its former president is "creating opportunities for students so they can work on multiple cinema projects, providing the necessary tools and knowledge for their future development."
García shared some fascinating insight on how this project has developed during the years and their recent—as well as upcoming—activities organized by the board.
The beginning of it all
Before Cinémathèque took its current form, UPRM had its first film association called El Cine Colegial.
According to Garcia, it functioned as an interactive project within the academic community, with broad participation of professors, students and administration."They organized weekly movie presentations on campus during multiple years but [these] stopped occurring at an undetermined period of time" Garcia added.
In 2009, Hugo Rios, an undergraduate student from the English Department, brought the project back, giving it the name of Cinémathèque and reestablishing weekly movie presentations. Later on, these activities continued under the direction of the undergraduate English student, Derly Pérez.
Finally, the project consolidated itself as an official student association with an expanded membership for students, and with professor Mary Leonard as their counselor.
Cinémathèque today
Nowadays, the association organizes activities related to the art of filmmaking such as movie nights and film-related workshops.
In October of 2019, they revived the Rocky Horror Picture show, a cult classic that had been a tradition on campus since 2010 but ceased in 2015. García revealed that the production will be held as a recurring event every year: "I want the production to stay as a tradition so eventually, when I graduate, the association keeps presenting it to future generations."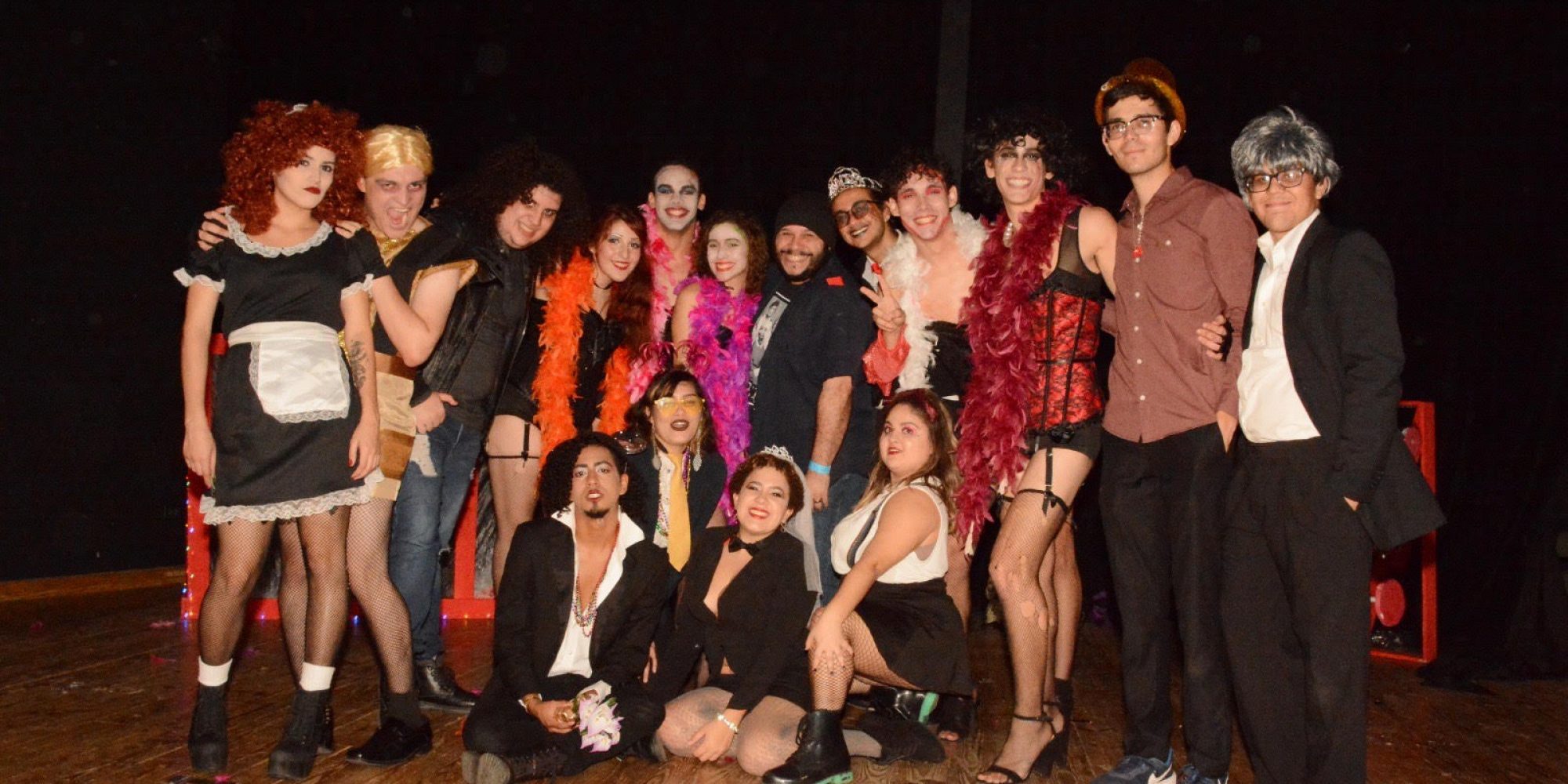 Many upcoming activities were planned for this semester. "We have been organizing basic workshops on topics related to Cinema, such as Script structure, Cinematography, Editing and sound," García stated. In addition, they will be presenting short films by independent artists and the ones made by Cinémathèque members as well to "provide them a platform to present and promote their artistic work."
About its purpose
Cinémathèque´s purpose is to "create, appreciate and encourage the art of Cinema in all of its facets, from local or independent cinema productions to bigger Hollywood ones." García also emphasized that the aim of this association is for members to gain knowledge of the projects that develop in the industry day by day in order to prepare for their future goals.
It is important to mention that the association works along with the curricular sequence in Film UPRM offers for students interested in pursuing a career in the field, "providing members resources so they can create their own cinema art pieces," García further explained.
This fusion has been helpful for students like García to acquire knowledge in the area of study they want to specialize in. The former president indicated he was interested in studying something related to Cinema, but UPRM did not offer a bachelor's degree in this field.
For this reason, he decided to become a member of the association in 2017. García began working as the Public Relations Manager in May of 2018 until he felt motivated to nominate himself for president. He thought that "Cinémathèque needed a change in the direction it was headed; I wanted members to be more involved and have a closer relationship with the board."
If you have a passion for Filmmaking and are interested in being part of this inspiring project, you can contact Cinémathèque via Facebook (Cinémathèque), Instagram (Cinemathequerum), Twitter (Cinemathequerum) or directly by email at rum.cinematheque@gmail.com.