The English Department wants to congratulate all of the amazing scholars that have graduated this last Spring of 2020. It has been a wild ride and these students have definitely grown to become excellent professionals. We acknowledge all of the hard work that they put into accomplishing this goal, and hope that their future is filled with great opportunities and success. Click here to learn more about our Graduating Class.
John S. y Sara E. Mellowes Awardees
Gabriela Diaz Almeida
December 2019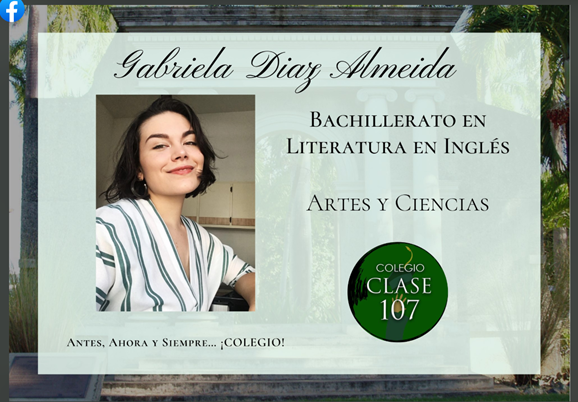 Gabrielle Armstrong
June 2020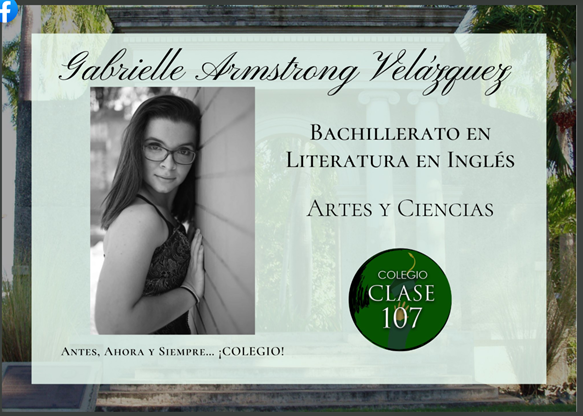 We would also like to acknowledge one of our own, the talented head of the English Department Blog, Gabrielle Armstrong! She was granted four awards for excelling in her work and partaking in different projects alongside her studies.