---
The English Department Blog had the opportunity to interview both Liezel Datulio and Natalie Kage about their academic journeys and their experience in the International Media Literacy Research Symposium. Liezel and Natalie also shared tips for other students on how to acquire funding for these types of events.

Interview by Isabel Padilla
---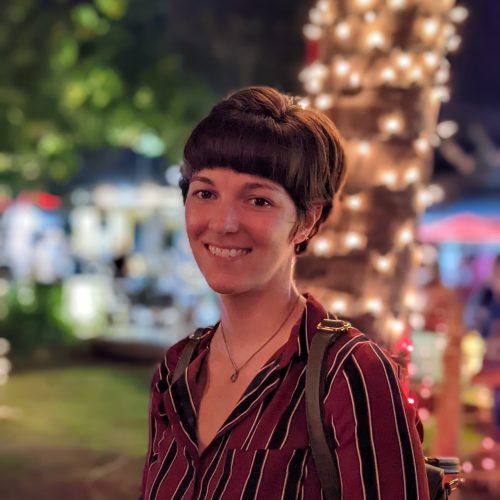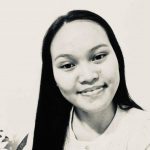 Can you tell me a little bit about yourselves? Where were you before you decided to apply for the MAEE program?
Kage: Well I'm originally from Fort Wayne, Indiana and completed my Bachelor's in Education at the University of Evansville. However, before I decided to do my Master's, I took three years off, taught English as a second language in South Korea, and volunteered in other Southeast Asian countries.
I never really knew what was the right time to begin studying again, though I did know that I wanted to acquire a Masters degree eventually. It was during the pandemic when world borders closed that I decided to begin looking for programs. I applied for the MAEE program because it offered exactly what I wanted. It was not just solely a Masters in English or solely Education, but something more specific, which was teaching English as a Second Language.
Datulio: I'm almost from the opposite side of the world, the Philippines. I did my Bachelor's in Secondary Education in English in Bukidnon State University. After that, I taught English to students of all ages for three years before I discovered the MAEE program.
I found the Masters of Arts in English Education to be a great continuation to my academic journey. I already had experience teaching a second language, but this program broadened the ways in which this could be accomplished.
What are you researching? What inspired you to conduct this type of research?
Kage: My research will focus on communicative competence and how teachers living/working abroad in South Korea take their lived experiences into the classroom. Most people in the world know a second language, so the process of learning a second language and then trying to teach a second language is very similar. Therefore, because of my past experience teaching English in South Korea, I believe that my research could potentially help other teachers see how their own experiences with language can be used in the classroom.
Datulio: I aim to follow the tracks of previous research that integrates media literacy in English writing instruction with college-level second language learners. I'd like to utilize tech-focused text, and social media posts which are called digital media texts. In addition, I seek to compare the writing output of students when responding to conventional texts such as short stories, poems, dramas, and novels or unconventional digital media texts. I was inspired by young people, as they are very involved in the digital world but don't critically engage with it. Media can certainly affect our biases, behaviors, and forms of thinking; however, I'd like to find ways to utilize these forms of media as tools, rather than see them as disruption.
How did you find out about this conference? What steps did you take to be able to attend?
Kage: I knew of this opportunity because of Liezel. The conference was an International Media Literacy Research Symposium which has to do with the research Liezel is currently doing. However, since Liesel had never been to the mainland states, she invited me to join her and help her navigate this new space. Coincidentally, a few hours from my house, so I knew the area. I appreciated this invitation because although my research is not focused on Media Literacy, I was definitely able to broaden my research ideas and use media literacy for my own classes at the UPRM. Especially freshmen who many times forget to ask where this information is really coming from and really ask deep questions about the texts or media they are engaging with.
Datulio: I really would not have found out about this opportunity if it weren't for my brother-in-law who is always looking out for events like these, as he is a scholar himself. I've always wanted to attend conferences where I could network with different scholars regarding Media Literacy. So, my brother-in-law and I started googling events related to my fields of interest and one day he sent me the link to the International Media Literacy Research Symposium in Madison, Wisconsin. I knew that I wanted to go but it was quite expensive to fund this trip myself. So I reached out to the UPRM Office of Research in Arts and Sciences and they helped Natalie and I pay for our flights and accommodation. We also emailed the organizer of the Media Literacy conference and they kindly waived our registration fee. You just need to reach out! Some might say no, but others might say yes! You wouldn't know until you ask.
How did you feel when you first walked into the conference? Do you have any takeaways from this event?
Kage: I was surprised to see all kinds of professionals at this event: teachers, app developers, journalists, professors, researchers, other students like ourselves, etc. Another thing that stood out to me was that there were not only university professors and grad students presenting their work but also school teachers who taught in elementary schools, middle schools, etc., who were presenting their observations about Media Literacy in the classroom. Since media literacy covers multiple realms of our live, it was refreshing to see people from all kinds of backgrounds share their work.
Datulio: When I first entered the conference I felt at home! It was my first international conference so I was able to see different genres, contexts, and varying topics, that you would not typically see in a smaller national conference. People were extremely welcoming despite being from different backgrounds so it make networking fairly easy. I think this connection is the most beautiful thing about conferences like these. There is a whole community who is interested in the same thing as you and is open to collaborating. The academic world can seem very intimidating from far away but many people are very kind and are open to helping out students.
Do you have any advice for undergraduate or graduate students who might be interested in delving into these academic spaces?
Kage: Personally, I want to see the world. So after graduating I'll be applying to jobs that would take me anywhere in the world. This way I can pursue my passion while learning about different places and meeting all kinds of people. Therefore, I would advise students to not be afraid to embark to countries that they might not be familiar with.
Datulio: Don't be afraid to reach out. You might never know what kinds of opportunities you are missing out on just because you won't send that email. Attend conferences. Join study groups. Network with professors from other universities. Scholarly work is all based on collaboration. So, be courageous to try new things, search, seek for understanding, discover, and listen to your desire to contribute to academia. Act on these goals accordingly and don't waste any time. Being a student is a blessing; it is a precious time to grow and explore new things that might not have time for later on. Do what you can today.