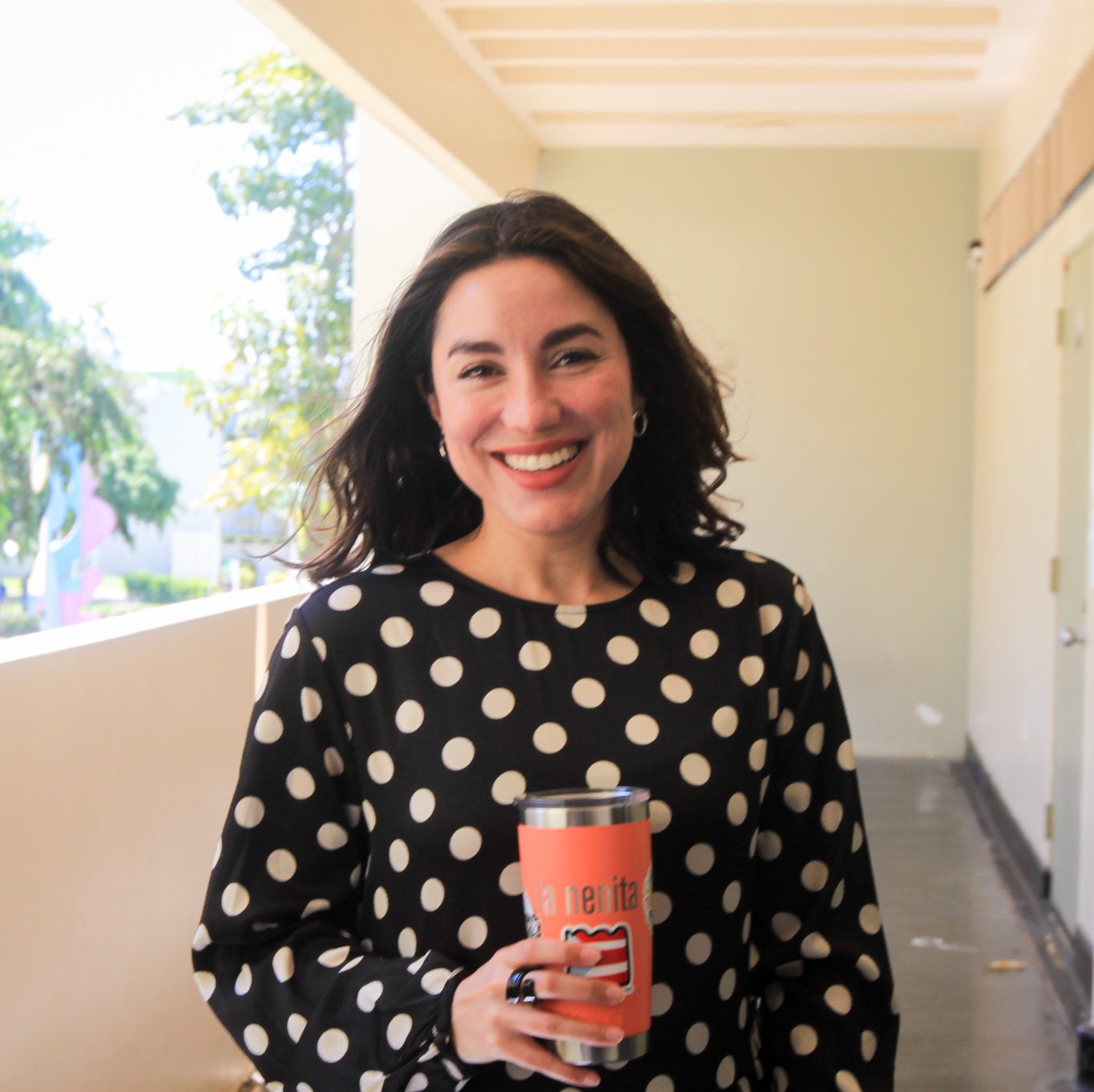 Rank: Assistant Professor
Education: PhD, University of Puerto Rico, Río Piedras, 2016
Research Areas: Postcolonial Ecocriticism, The Human/Animal Divide, The Nature/Culture Divide, Tidalectics, The Island as Topos, Derek Walcott's Omeros
Office: OF-107
Ext: 6107
Email: maria.quintero@upr.edu
A Colegio alum from the Department of English's Bachelor's in Literature and Master's in English Education programs, María del Carmen Quintero Aguiló holds a PhD in the Languages, Literatures and Cultures of the Caribbean from the University of Puerto Rico, Río Piedras campus. Her area of specialization is Caribbean poetry with an emphasis on the works of Derek Walcott and Kamau Brathwaite from a postcolonial ecocritical perspective. She is currently an Adjunct Assistant Professor at the University of Puerto Rico's Río Piedras campus, where she teaches Contemporary Issues in Caribbean Development, and at our own campus where she presently instructs Advanced English courses. At Río Piedras, she also serves as the chair of various undergraduate and graduate student theses in the burgeoning field of video games studies and post colonialism. As a former GTA in our Department, she taught both Basic and Intermediate English, then, after graduating, taught Technical and Creative Writing courses as well.
For more details about her, read her profile in our blog.