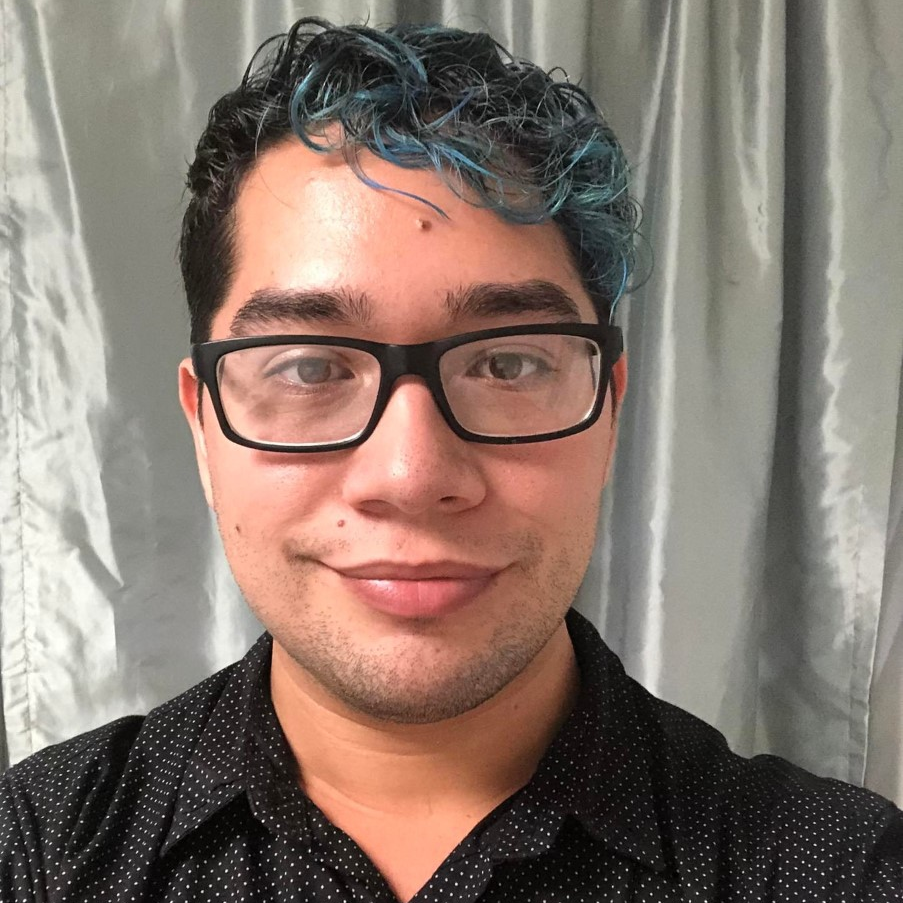 Current Position: Part-Time
Rank: Instructor
Education: M.A.E.E., University of Puerto Rico, Mayagüez, 2020
Research Areas: Caribbean Literature, Queer and Critical Race Studies, Postcolonial Ecocriticism, and Lacanian psychoanalytic theory
Office: OF-104 Ext: 6104
Email: elvin.ramos1@upr.edu
Prof. Elvin Ramos Muñoz is currently Part-Time Faculty in the English Department, University of Puerto Rico, Mayagüez. He is a candidate for a Ph.D. in English, specializing in Literature of the English-speaking Caribbean at UPR-Río Piedras. His research focuses on queer and racialized jouissance in Caribbean texts. Prof. Ramos completed his Master of Arts in English Education in 2020. His academic and creative writing publications include "Racialized (dis)pleasure: The economic dimensions of queerness in Caribbean cinema" (Distancing as Infinite Entanglement: Healing, Intersectionality and Interstices in Languages, Literatures and Cultures of the Greater Caribbean and Beyond, 2021) "Camera Perspective" (Sargasso: A Journal of Caribbean Literature, Language, and Culture, 2019-2020) and "Snowman in America" (Euphemism: ISU's Creative Arts Journal, 2020). He has taught INGL 3103: Intermediate English I and INGL 3104: Intermediate English II, as well as INGL 3201: English Composition and Reading I.