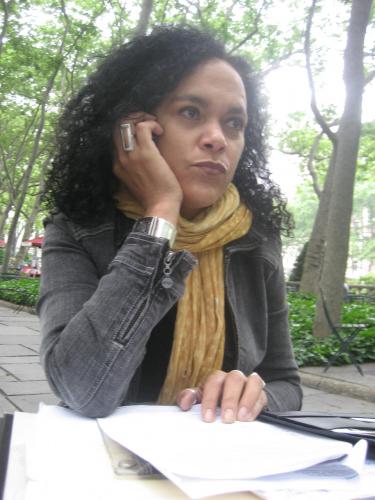 Rank: Full Professor
Education: PhD, University of Massachusetts-Amherst, 1999.
Research Areas: Afro-Puerto Rican Studies, Oral History and Testimonial Writing, Social Justice in Higher Education.
Additional Interests: Ethnography, Action Research and Collaborative Methodologies, Film and Media Studies, Feminist Theories and Cultural Criticism.
Office: OF-113 Ext:6117
Email: jocelyna.geliga@upr.edu
Professor Jocelyn A. Géliga Vargas has a B.A. in Communication from the University of Puerto Rico- Río Piedras (1989), an M.S. in Broadcasst Journalism from Boston University (1991), and a Ph.D. in Communication from University of Massachusetts-Amherst (1999). At UPRM she teaches courses in Writing and Communication, Writing for the Media, Film Studies, Popular Culture and Research Methods. Prior to her appointment at UPRM, Dr. Géliga Vargas held faculty positions in Media Studies at the Universidad Nacional de General Sarmiento in Buenos Aires and Lehman College-City University of New York. Her recent publications in books and academic journals address oral history and life writing, Afro-Puerto Rican and Afro-diasporic identities, Caribbean cinema and collaborative/participatory research methodologies. Since 2006, she has been coordinating an Afro-Puerto Rican oral history project in western Puerto Rico, originally funded by the Latin American Studies Association (LASA) and the Faculty of Arts & Sciences at UPRM.