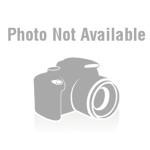 Rank: Literature Assistant Professor
Education: Ph.D. Ball State University (Indiana) 1985
Research Areas: E.E.Cummings; Modern Poetry; Modern Short Story; Literature of Baseball
Office: OF-104 Ext.: 6104
E-mail: breakfastplums@aol.com (for students); sooch49@aol.com (primary for non-students); laurence.chott@upr.edu (secondary for non-students).
Laurence Chott finished his BA at the Quincy College, Illinois in 1972, and his M.A. and his Ph.D at Ball State University at Muncie, Indiana in 1974 and 1985, respectively. He currently teaches courses such as Advanced English and Public Speaking at the University of Puerto Rico: Mayagüez Campus. He presents at the Meeting of the E.E. Cummings Society Conferences and in others seminars conferences related to E.E. Cummings. Chott's research areas cover E.E. Cummings, modern poetry, modern short story, and literature of baseball.