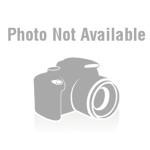 Rank: Professor
Education: Ph.D. University of New Mexico 1980
Research Areas: Puerto Rican Culture and Folklore, Children's Literature, American Literature
Office: CH-305 Ext.: 3072
Email: roberto.lopez8@upr.edu
Professor Roberto Lopez was born and raised in The Bronx, NYC. He arrived at Puerto Rico in August 1964, to study at El Polytecnico of Puerto Rico, currently known as the Inter-American University of San German. A year later he transferred to the University of Puerto Rico in Mayaguez to study Engineering and English at the same time. Having changed his major to English, specializing himself in American Literature, he received his B.A. in 1969 with a teaching license. He went on to join the Department of English in UPRM that same year. He completed his M.A in American Literature at the University of Southwestern Louisiana in Lafayette, and his Ph.D in Colonial American Literature at the University of New Mexico. He has taught almost every course in the department, such as Basic Grammar and Composition, up to graduate level courses about Edgar Allan Poe, but lately he has been teaching Advanced English I and II, and Conversational English. His research areas include Puerto Rican Culture and Folklore, and Children's Literature. In the latter, he has worked for a few years at the University of Puerto Rico Aguadilla to teach literature to children, with his wife. By exposing them to different types of educational and learning environments, he strives to make them relate their life experiences with Literature.