Written by: Professor Mary Leonard
Rafy Mediavilla was a larger-than-life presence in the world of film in Puerto Rico. He was a generous man who thoroughly enjoyed life and people, and a great collaborator of the UPRM Film Certificate. He died on May 4, 2020. Rafy offered our students and many other young filmmakers a great many opportunities over the years, and should be remembered for his contributions to film culture on the island.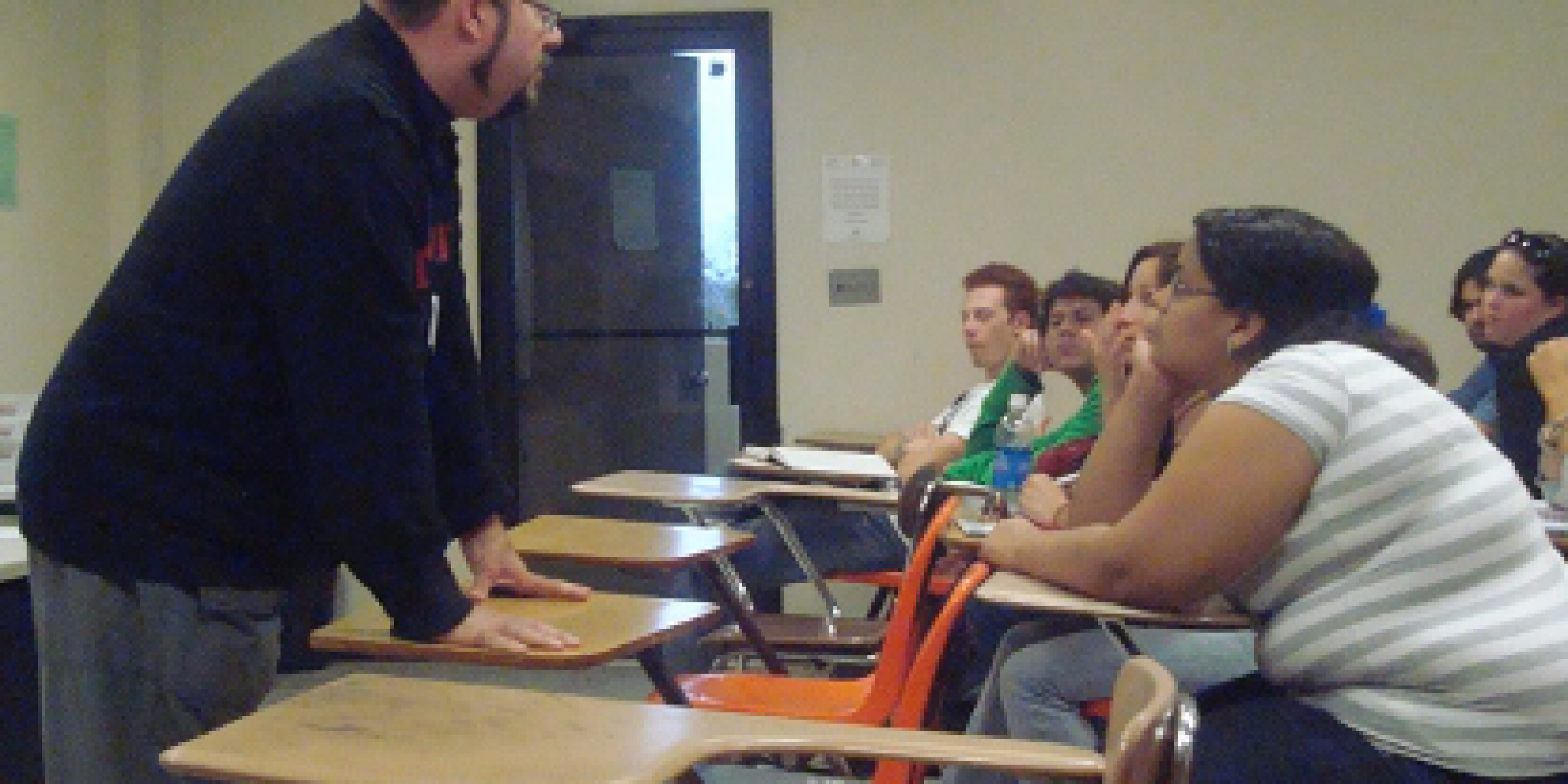 Rafy first came into contact with the Film Certificate when he gave a screenwriting workshop at the Ponce Art Museum in 2008 that Mary Leonard, the director of the Film Certificate, attended. The following semester, he taught a workshop in screenwriting at UPRM, the second special topics course ever offered by the Film Certificate. Central to his dynamic style of teaching, was his ability to engage students, to provoke them to think and respond. Outside of the classroom, he was also engaging. He loved to find a good restaurant, assemble a group of people around him to enjoy a meal, and talk. In that visit, his charismatic personality attracted a large group of people and we all went off to Applebees to have dinner and discuss film.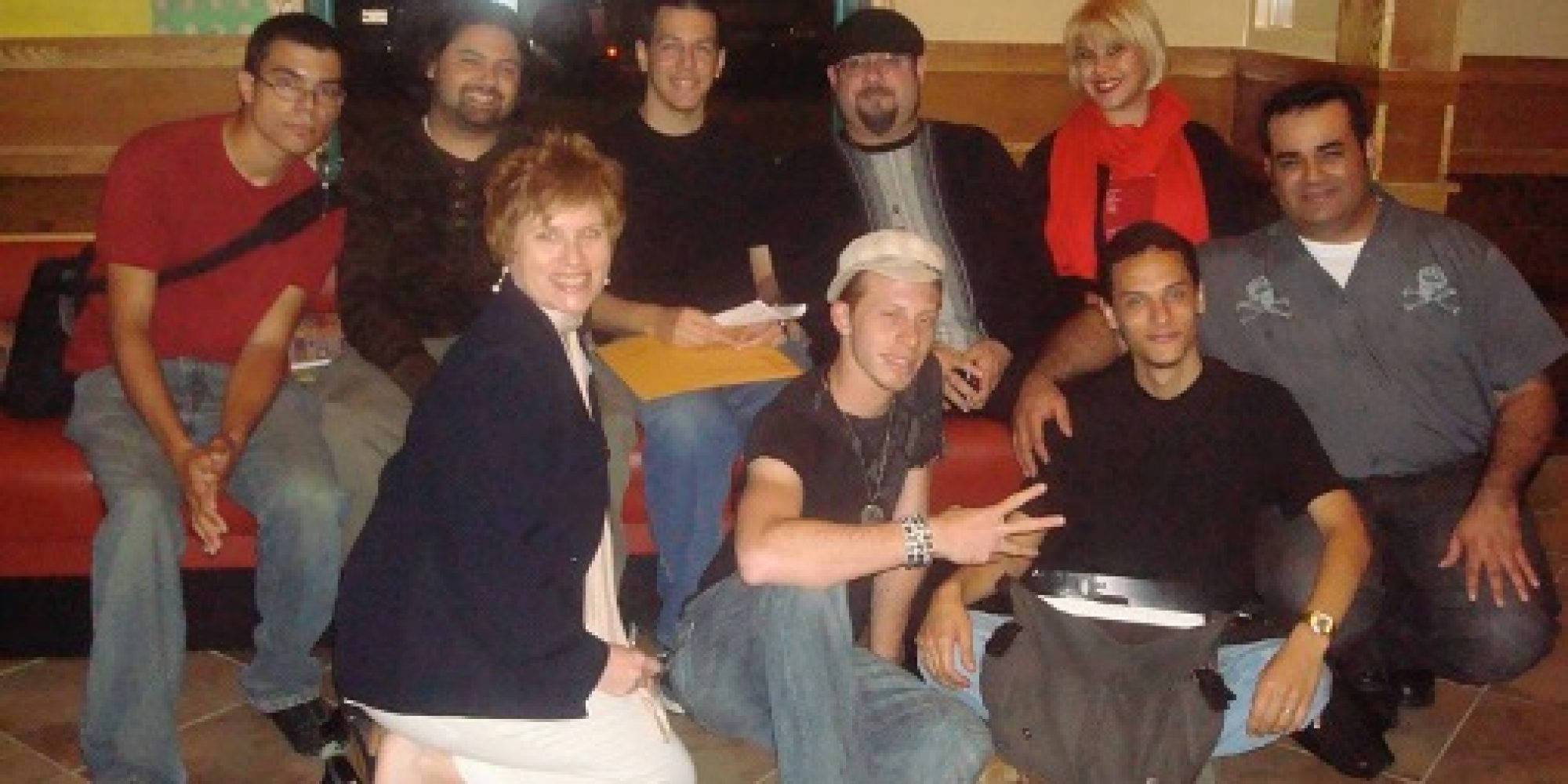 Among those who took or audited the course or came to dinner with us were many people who would later graduate from the Film Certificate, some going on to become film professionals. They included English Department graduate Camille Cortés who now works in film and public relations in Los Angeles; Alexander Rodríguez who later on completed a degree in film at New York Film Academy in Los Angeles and is currently a film editor in that city; Allen Pulliza who, after completing the Film Certificate, studied at Full Sail University, and has worked in film in Puerto Rico and the U.S.; Ruby Rodríguez , who went on to do a double masters in Film Directing and Art Direction at the Savannah School of Art and Design, and now works in film and television in Georgia; and Andrés Arias who completed a Masters in Social Documentary at the School of Visual Arts in New York City, and is now a film professional in that city. English Department professor Linda Rodríguez, who has taught the department's film course for many years, also joined us. It says something about the impact of Rafy's teaching that, some time after the workshop, one of our students was able to quote him verbatim to articulate what it was she liked about a film she had seen. As Rafy says, she wrote: "You have to have a fresh vision of the world and its components to create a good story."
The people who attended that workshop were not the only ones to benefit from Rafy Mediavilla's teaching and the other opportunities he provided. Several of our students took advantage of the scholarships he offered for his screenwriting classes in San Juan. One was Fen Correa, currently an independent filmmaker, writer and artist in the west of Puerto Rico. Another was Allen Pulliza, who Rafy also helped to find work on Hollywood productions filming in Puerto Rico.
In 2014, Rafy founded Cine Campus, another project that directly benefited our students, as well as other young filmmakers throughout Puerto Rico. This was a week-long biannual event designed specifically for film students. It included workshops with film professionals, featuring many of the most accomplished people working on the island, as well as events that made it possible to explore career opportunities with media producers like Nickelodeon, or receive training in how to use industry-standard software. It also included a week-long film festival and competition in which student films could win gold, silver and bronze medals in different categories. The competition was styled as an Olympics in which the film programs on the island competed against each other, with the winning school receiving the Campus Cup. Cine Campus also promoted social interaction since participants could take advantage of discounted housing offers to stay for the entire week, and there were bands playing and parties every night.
In the first edition, which took place in 2014 in Caguas, Lágrimas Negras, a UPRM film, made off with a haul of five medals. Edward Martínez received a gold medal as director, Fran Casillas a gold medal as cinematographer, Alejandro Orengo a silver medal as editor, Efraín Muñoz a gold medal in the category of sound, and UPRM professor Moisés Orengo a bronze medal in the category of acting. It was a long drive from Mayagüez to Caguas and back to attend the closing ceremony, but it was worth it. Here Edward Martínez shows off the medals in the wee hours of the next morning in the UPRM parking lot after returning.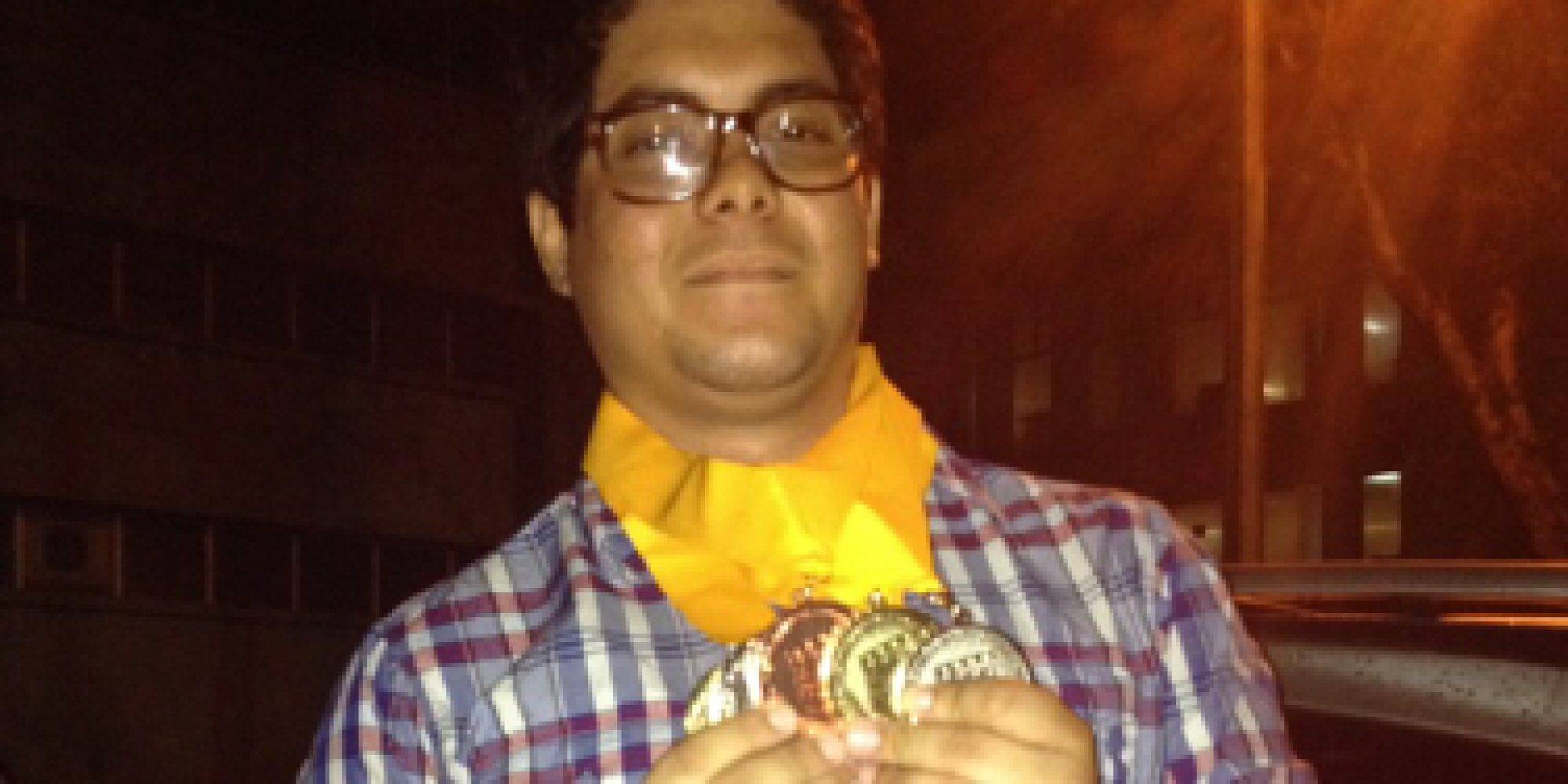 In the 2016 edition of Cine Campus, Allen Pulliza presented his documentary Feel Live Ride, which would later go on to win Best Documentary at the Rincon Film Festival, and Fran Zayas won a bronze medal for his short film Tacto.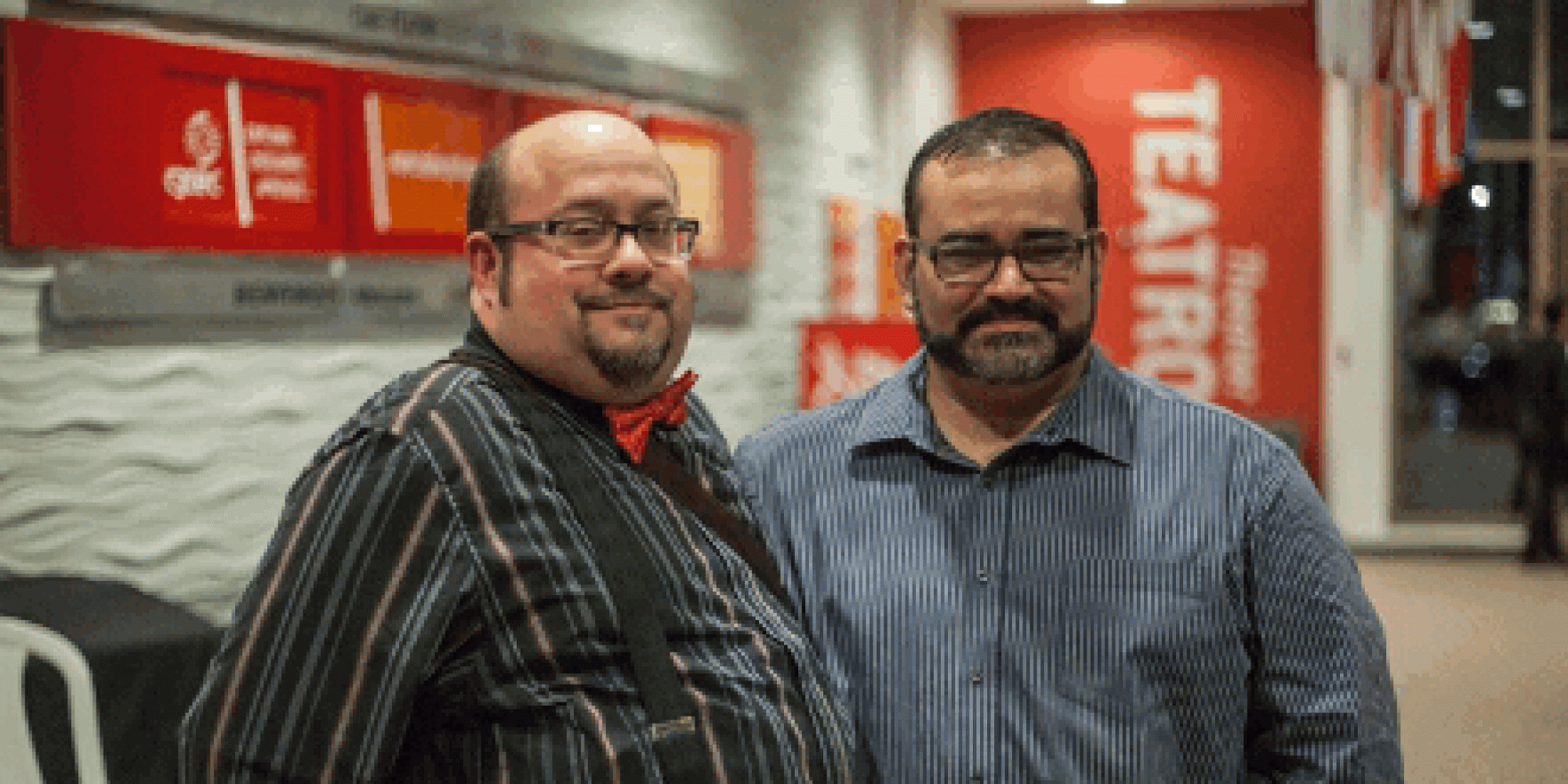 In 2018, the largest selection of Film Certificate films to date were screened, with work by Ada Rodríguez , Raquel Pantojas, José Corchado, and Darian Coriano. Edward Martínez won the gold medal for Best Documentary for his film Sin Forma Como Agua. Then, in the over-the-top theatrical style that characterized the events that Rafy and his partner Zoilo (pictured here) organized together, confetti fluttered down from the ceiling of the Taboas Theater in Manatí onto everyone as the last prizes were given.
In addition to all of these projects, Rafael Mediavilla was also the founder of the Puerto Rico Horror Film Fest where several of our students worked as volunteers and had their films presented. Then, in 2018, he approached the Film Certificate about expanding the festival, which had changed its name to LUSCA Fantastic Film Fest, to the west coast. The two subsequent Mayagüez editions gave our students the chance to dress up for Halloween, drink green sangria, participate in singalongs, and attend films for free for a week. In 2018, Film Certificate volunteers included Jorge Chevres, Bryan García , and English Department students Camille Morales, Hector Rivera, Andrés Muñiz, and Anthony Quiles. The 2019 volunteers, some of whom are seen above, were Bryan García , Hector Rivera, Andrés Muñiz, Anthony Quiles, and Andrea Seda.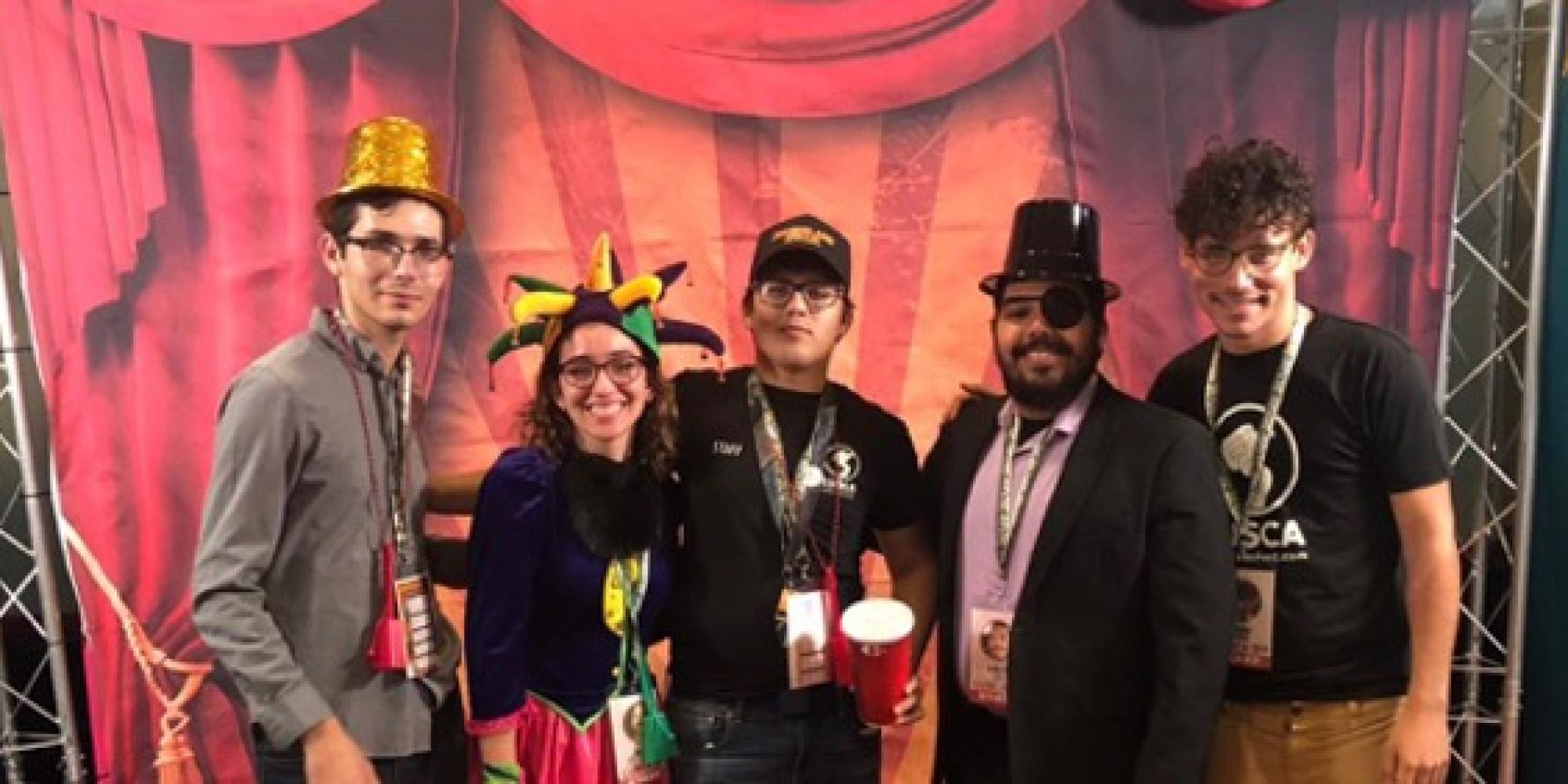 Always thinking of new ways to involve students, Rafy then proposed the addition of a film competition specifically for our students and alumni for the 2019 festival. The students responded. Darian Coriano's film Sleep won Best Cinematography, and Spacemates, an animated film about a sensitive robot and his human friend, made with Legos, won Best Film. Spacemates was written by Christian Nieves, directed by Gerald Figueroa, and produced by Homar Rodríguez . They appear here holding their prizes. One of the team later said that receiving this prize was the most memorable thing that happened to him as a film student.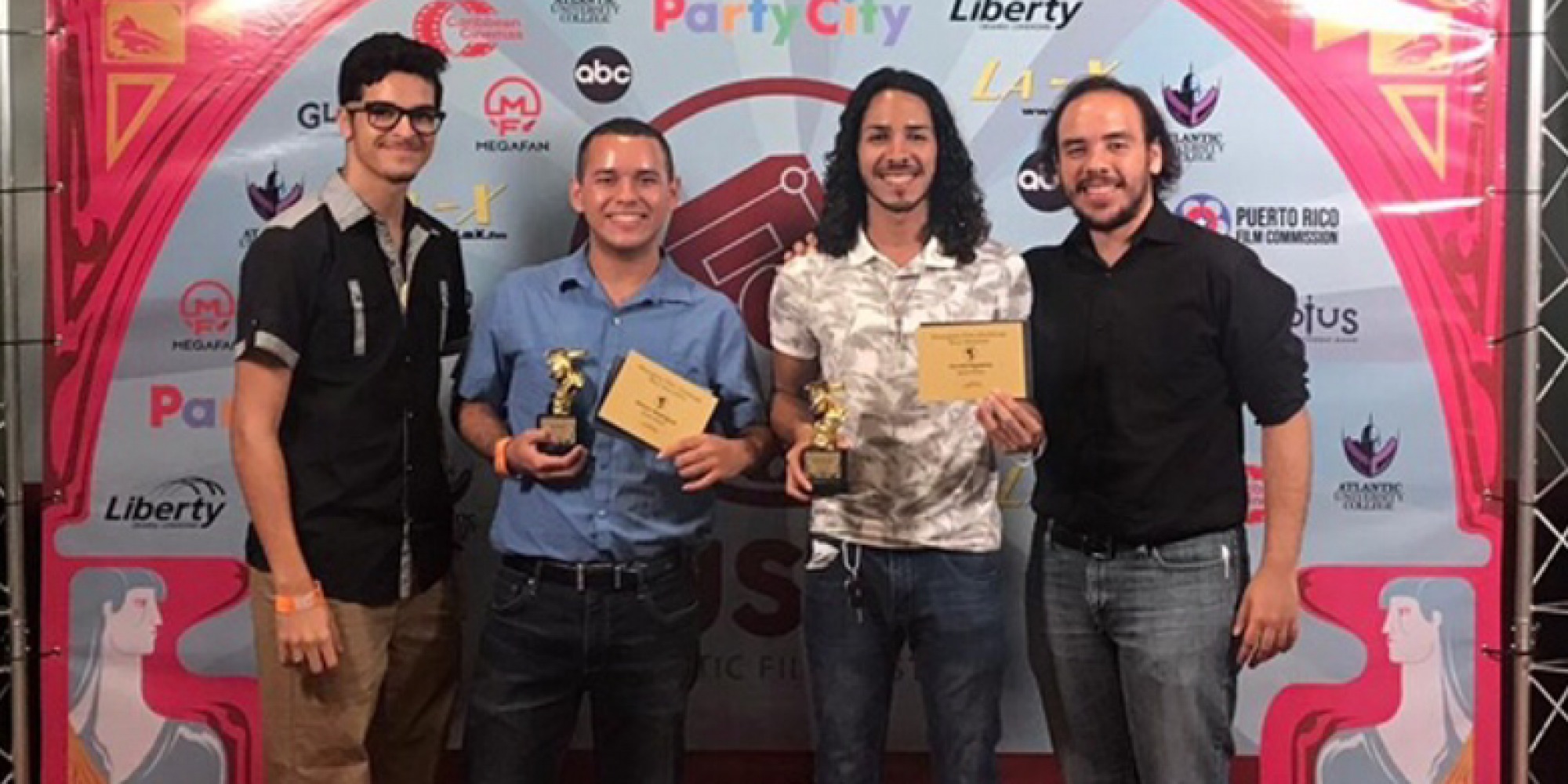 Rafy Mediavilla often expressed his desire to make a meaningful contribution to film in Puerto Rico by opening doors for others. He knew everyone, and he knew how to connect people with each other and build bridges. He worked hard, and he loved what he did. Rafy achieved what he set out to do, helping our students and many others move closer to their goals, and he did it all in his own inimitable style. He will be missed.