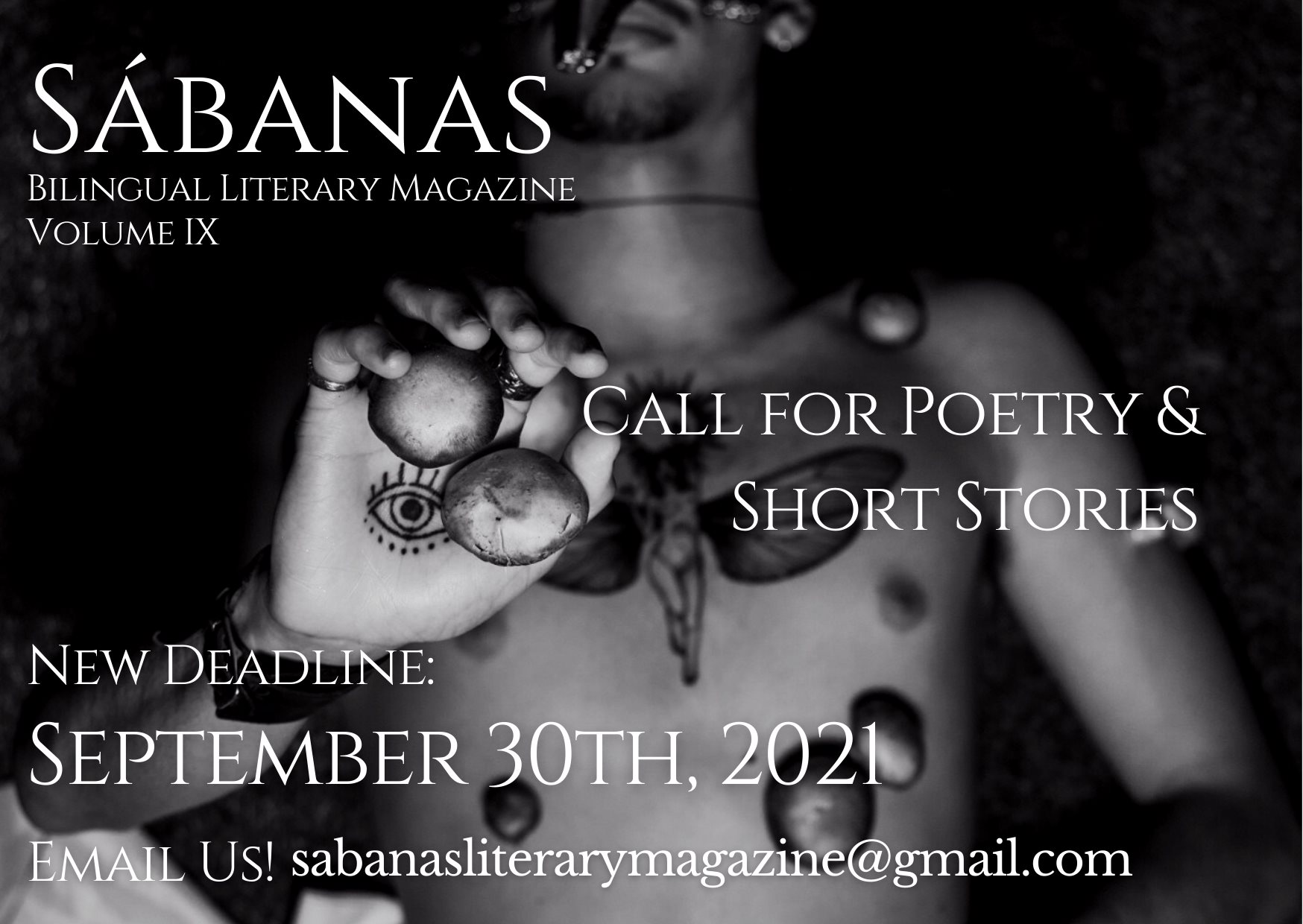 Sábanas Bilingual Literary Magazine announces a Call for Poetry and Short Stories for their upcoming ninth volume. Sábanas is a nonprofit organization that was created with the purpose of giving unpublished writers a chance to publish their most intimate writings while providing a safe space for underrepresented voices to be heard.
Dare to be vulnerable and don't miss the opportunity to form part of their next volume.
The instructions along with the submission form are included in the following link: https://forms.gle/zfToW6LcZEegHzQH8

If you have any questions, you can reach out to them via email (sabanasliterarymagazine@gmail.com) or through their social media.
Instagram: @sabanasmagazine
Facebook: Sábanas Bilingual Literary Magazine