Kiara Rivera is completing a degree in English Literature with a minor in Film and a minor in Writing & Communication. She is also part of the Teacher Preparation program and is currently the acting president of UPRM's film association, Cinematheque. Aside from her extracurriculars in campus, she is working as a copyeditor at Sábanas Bilingual Literary Magazine.
I want to say I always knew I wanted to study English Literature, or that at least I did everything I could to transfer once it became clear, but sadly I'd be lying.
The truth is I wanted to be a lot of things – among them: a veterinarian, a detective, an astronaut (cursed eyesight), and my favorite, a mortician. Add to that all the other professions my family wanted for me. Every time, I was swept away by the life I imagined came with the package. It took me an embarrassing amount of time to realize I was more compelled by the story of the girl who became a mortician than the prospect of becoming one myself.
I love stories and people by association, choosing should've been easier. In the end, it wasn't ambition what made me pursue a career in English, it was the hollowed out feeling I carried around my first two years of college when I didn't choose English from the get-go. Feel free to kick me for this one but it's true – when you know, you know. The moment I was in it, there was no doubt in my mind it'd been inevitable.
There's nothing more encouraging than being taught by people who love what they do. The vast majority of my professors have been deeply invested in both the content of our classes and our reception of it. They don't mince their words and I say that fondly. They've made me a better writer and a better researcher.
One of the most impactful things I've ever been a part of was the Mi Maria Project. Partnered with the Humanities Action Lab and Voice of Witness, we collected stories of Puerto Ricans who not only survived Hurricane Maria but who are still navigating through its aftermaths amidst social and political turmoil. Seeing the power of storytelling and the unity that comes from it, plainly – this project made me feel useful at a time where there wasn't a lot a lone college student could do to help. It never really belonged to us, but watching it come to mean so much to other people reassures me of the importance of stories.
I also had the opportunity to work with a very talented group of artists as part of the Sábanas Bilingual Literary Magazine. Sábanas is a printed magazine with the purpose of giving unpublished writers and poets a chance to publish their most intimate writings. With this magazine, I was able to explore different sides of the publishing process – both as a copy-editor and a content creator. Learning about the publishing process even inspired me to want to pursue a career un publishing after I graduate.
Lastly, outside of academia – I got the chance to work on a lot of passion projects. I performed in Cinematheque's production of The Rocky Horror Picture Show in 2019, ABC's The Baker and the Beauty in 2019, Fox's Fantasy Island in 2021, and I'm currently directing this year's production of The Rocky Horror Picture Show.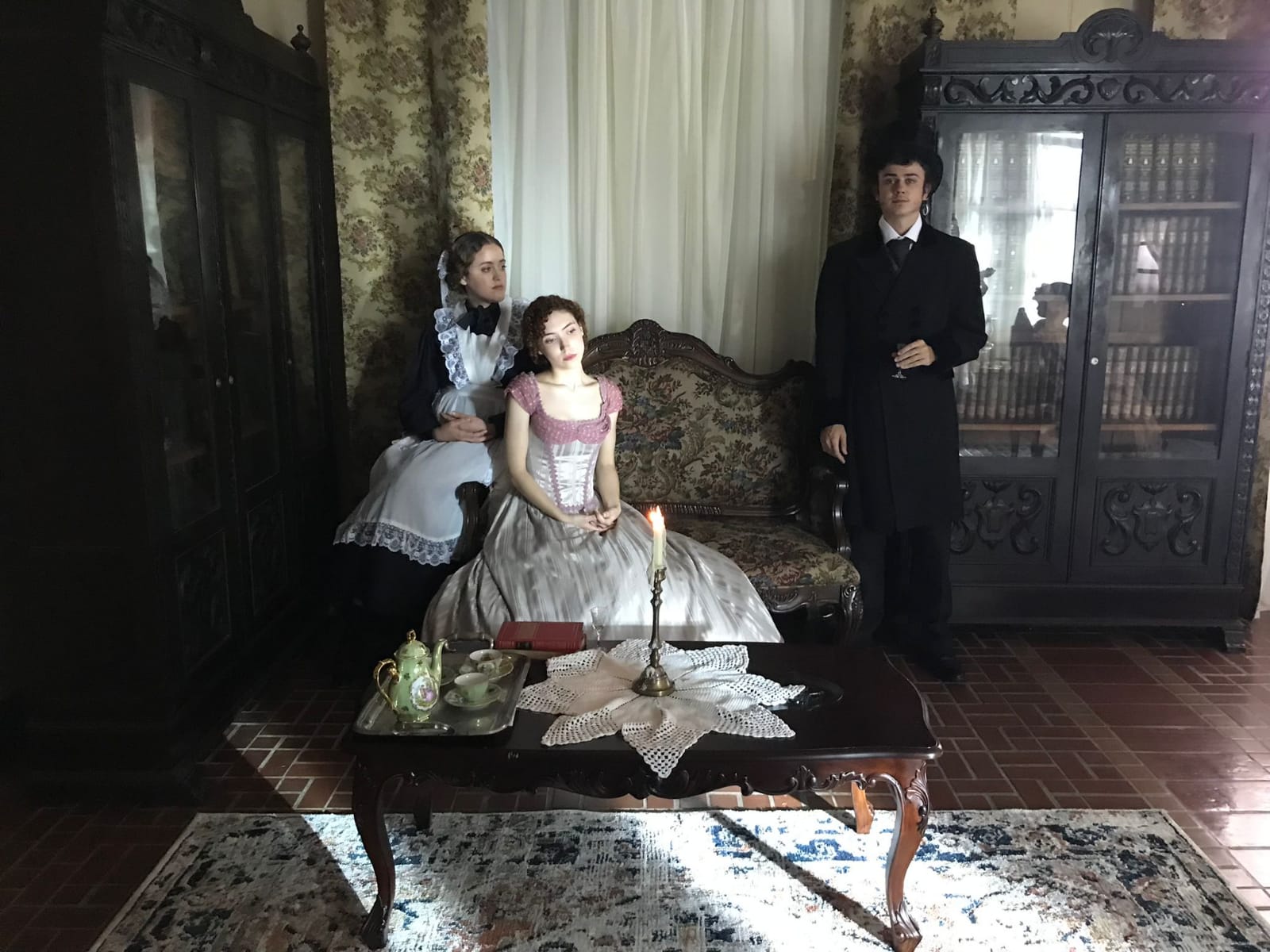 Some advice I'd like to give out to students who are beginning their undergrad journey is to allow yourself to fail – you won't always succeed on your first try (or second or third). You don't have to be good at something for it to be worth your time – sometimes enjoyment is enough. Find your niche, the rest will figure itself out.