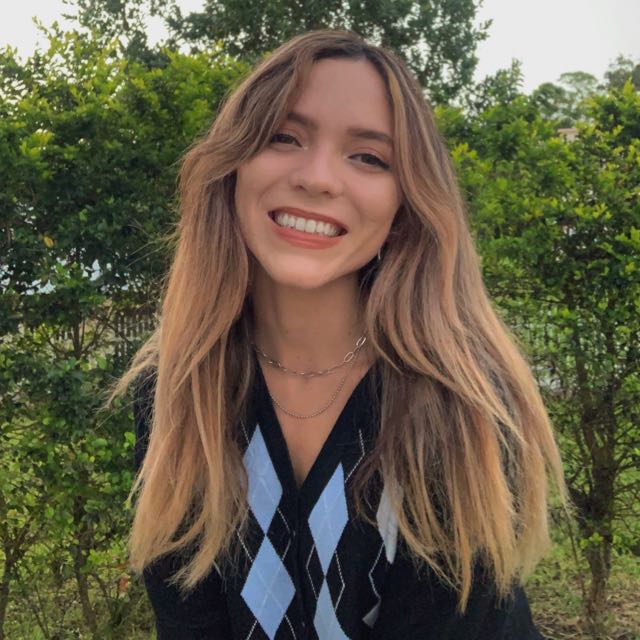 Valeria Martinez is an undergraduate student currently completing a degree in English Literature with a minor in Writing and Communications. Valeria is also the Executive Secretary for CEFAC (Arts and Science Student Council) and a writer for HerCampus.
What inspired me to pursue an English degree was my passion for reading, writing, literature, and the open opportunities that this degree offers. Ever since I was a child, I loved to create stories, and I would always ask my mom for new books. Because of my love for reading and writing, growing up, my favorite class was always English. I remember that whenever we had to write an essay, other students would act like they had been punished, but that was the best thing ever for me. However, it wasn't until I was in my last year of high school that I decided that I wanted to study English Literature. There I took advanced English, and that was when I fell absolutely in love with it. Besides the obvious things involved in an English degree which are lots of reading, writing, and research, I love that this degree prepares you for different areas and skills. I think this is wonderful because this makes me feel like I have many options on what I want to do in my future as a professional.
So far, my experience with the English Department has been truly amazing. Whenever I have a question regarding my curriculum, classes, and things like that, I know I can always count on them to help me out. They also keep in touch with us through email, and because of this, I have found out about great opportunities like the opportunity to give English tutoring sessions. They have helped my passion for studying English grow by helping me with different resources that have made me more prepared and motivated to follow my goals.
For me, college has been an experience filled with lots of challenging moments but also with a lot of learning and growing experiences. One of my biggest challenges has been to be able to manage my extracurriculars, academics, personal life, and work properly. Let's say that I might have a pretty busy schedule. I am doing my bachelor's degree in English with a concentration in Literature and a minor in Writing and Communications. I have loved the classes I have taken from this concentration and minor; they have helped me confirm that this is what I am passionate about. I am also part of  the CEFAC (Arts and Science Student Council) as the Executive Secretary of this year and as a "concejal por artes." As the Executive Secretary, I am in charge of the publicity aspect of the Cefac, and I truly enjoy that. I am the President of the Publicity committee, which means that I manage the socials and the content we share with the students. So far, I love working in this area, and I have an amazing committee with lots of creative ideas and at the best disposition. What I love the most about this role and the other thing that being "concejal" includes is to help the students from our faculty have the best resources, opportunities, and experience at college. The feeling and satisfaction of knowing that with what you're doing, you are helping other students, is incredibly fulfilling.
I have also been a writer for Her Campus since January and this has been a wonderful opportunity for me to practice and polish my writing. I genuinely love this association and its purpose. It feels great to have a space where I can share my thoughts and ideas with others, especially with other college students. I am also in an organization called the FDI, in which I am part of the publicity division. There I help to create graphic designs for their social media, and I also help to contact professors and resources for interviews and things like that.   
The skill I have learned and practiced in these extracurriculars helped me be prepared and have the experience to get an Internship. This past summer, I did a three-month internship as a Digital Marketer at an LA-based nonprofit organization called Legacy Youth Leadership. There I was able to use the creative writing and content creation skills that I had used in these roles and apply them to my work. That was a once-in-a-lifetime experience, and it allowed me to see how the world of digital marketing and social media managing works.
In the near future, my dream is to do an internship as a writer/editor or as a digital marketer at a major company in NYC. This experience will help me decide whether I want to work in this more creative industry or whether I want to go to grad school with the idea of becoming a professor. I am still in the process of deciding what exactly I am going to do, but I think that is okay. If there is one piece of advice I can give to students of this department and really, to college students in general, it is to take one step at a time and enjoy every small moment and achievement. There is no rush in finishing; you don't need to have everything figured out. You do you. Take advantage of the resources and opportunities that your department and that the college offers. Besides that, do your own research and look for opportunities to create experiences and explore the things you like. Remember that above all, you are doing this for yourself, so make sure that what you do, makes you feel happy and good.  Make sure that whatever you choose to do, you do it with your heart. If you do so, no matter what happens along the way, you will always get back on track.