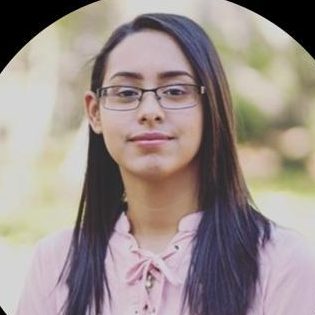 Yarelis Marcial Acevedo is currently completing a Master of Arts in English Education (MAEE) at the University of Puerto Rico Mayagüez. At the same institution, she previously attained a Bachelor of Arts in English Linguistics. Some of her projects include the "Mi Maria" project and the children's book Maxy Survives the Hurricane.
I had a challenging experience with the acquisition of English as a kid. I was placed in an English immersion school, with no prior knowledge of the English language and struggled with my classes. I was constantly receiving assistance to improve my writing, reading, and speaking skills. Even after I attained a better grasp of vocabulary and writing, I struggled to speak the language. This made me very self-conscious about my English, but later on, I realized I was not the only one facing these challenges. Therefore, what motivated me to pursue an degree in English linguistics was my desire to help others like me who struggle to learn the English language. However, at first, I was not set in pursuing a degree in English linguistics.

Back in high school I knew that I wanted to go into higher education, but I always asked myself, "What do I want to study?" I had considered pursuing a degree in English because of what I have previously mentioned, but because of others' comments like "What could you do with an English degree?" or "If you became a teacher you will not be able to survive financially", I dismissed that option. So, while my classmates were already applying to universities and the programs that they wanted, I just kept putting things off. I struggled a lot during this time to find an answer.

A conversation with my twelfth grade English teacher, helped me make the decision to apply for to the English Department at the University of Puerto Rico at Mayaguez. She told me to go for what I wanted and to give it a chance no matter what others said. I applied and started this new stage of my life in 2015.

So far, my experience with the English department faculty has been superb. They helped me with process of application for the MAEE Program and still continue to guide me through the program. They have facilitated my growth and encouraged me to keep going. Without their support I do not think I would be who I am. They have helped me put myself out there and I am incredibly thankful for everything they have done for me. I know that I can always count on them.

In terms of accomplishments, I can say that one of them is graduating with a bachelor's degree. I faced many challenges throughout the years yet I managed to make it through. This milestone was especially triumphant for me because I was the first of the family to go to university and graduate. For that reason, this degree meant so much to me and to my family.

The other accomplishment that I am proud about is being a collaborator in the "Mi Maria: Puerto Rico after the Hurricane" project, were I worked on the creation of the Children's Literature Exhibition. Being in this project also allowed me to co-author a children's book titled, Maxy Survives the Hurricane/Maxy sobrevive al huracán, which has just recently been published by Arte Público Press.
During the course selection of Spring 2019, I came across a promotion on campus for the course "Narrative As Social Justice," which was a research project focused on Hurricane Maria. What really caught my attention about the promotion was that it stated that this project would focus on "methodologies of biographical research and oral history to enact social justice." I did not have much knowledge of oral history and social justice, so I saw this as an opportunity to learn more about it.
In this project, I formed part of the team that was dedicated to building a bilingual children's literature exhibition. I had the opportunity to research and select books that educated children about topics related to climate. From this, the team came with the idea of creating our own children's book: Maxy sobrevive el huracán/ Maxy Survives the Hurricane. This book showcases children's experience of the hurricane through the eyes of a puppy named Maxy.
This project completely changed my life. Before, I had not seen myself applying for a Master's program, but being involved in this project allowed me to take an interest in children's literature, particularly related to disaster. Hence, it is what I will be focusing my thesis on.
All in all, these experiences have taught me that I need to keep moving forward even when things get difficult. It also taught me that I need to believe in my own prowess even when things seem impossible or unrealistic (they usually never are). In addition, these experience have allowed me to learn the value of having family, professors, and friends who support and encourage you. Thanks to them I have been able to see the importance of getting out of my comfort zone to try new things.

I am still figuring out what's in store for my future, but one thing is for sure is that I do want to continue doing what I love: writing and teaching. I have some ideas I am still considering but they are not yet certain. There were moments in my life where I thought I had everything figured out, but things changed and I end up taking a different road. For example, I did not see myself applying for the Masters of English Education (MAEE) but here I am enjoying it to the fullest. I am just hoping that as I move forward that things become clearer.