The English Department is proud of our wonderful faculty who strive to teach their students with utmost passion and conduct research that's recognized across the nation.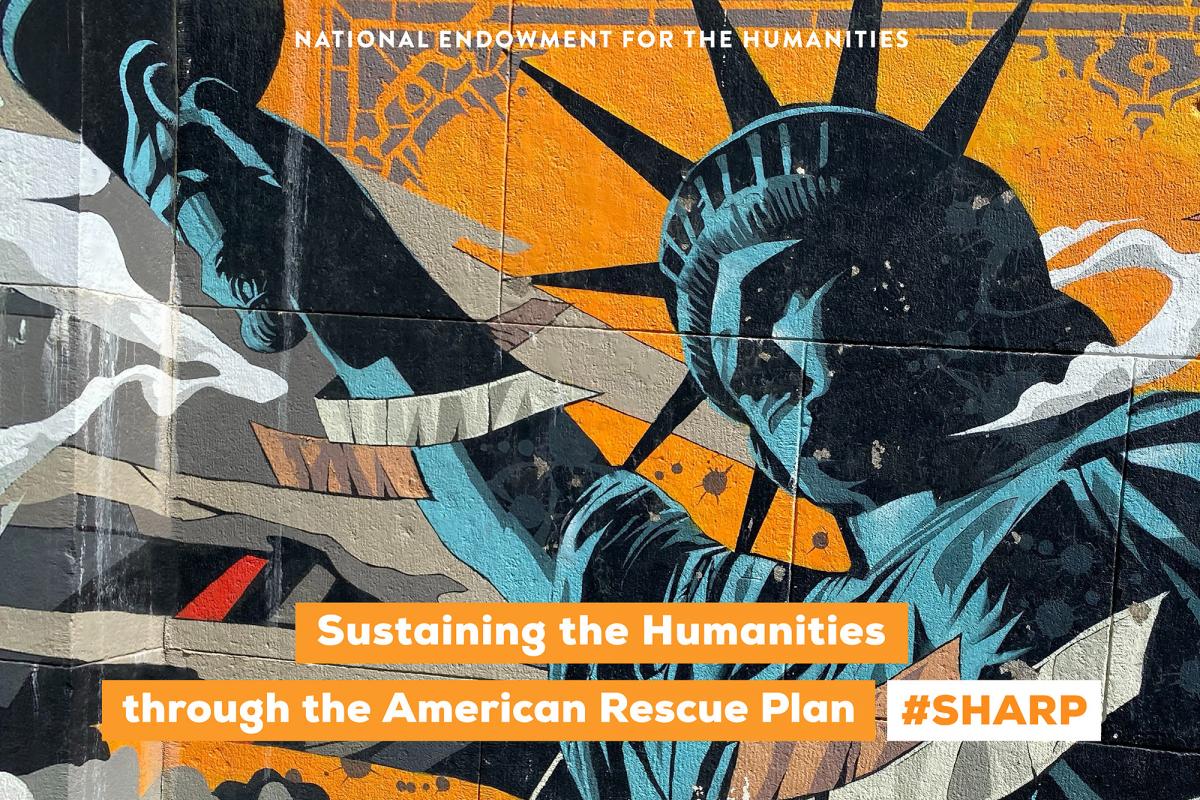 First, we would like to celebrate the accomplishments of Ricia Anne Chansky, Mary Leonard, Jaquelina Álvarez, and José Morales Benítez who were awarded a $500,000 Digital Humanities grant from the National Endowment for the Humanities to form an oral history lab on campus called "Listening to Puerto Rico: The Promise of Oral History On and Beyond Campus" that builds upon the award-winning "Mi María" project and brings together assets from the English Department, General Library, and Film Certificate.
This brings the number of faculty members in our department currently holding NEH awards up to four.
Another faculty member we'd like to highlight is Eric D. Lamore who received an NEH Fellowship (2021-2023) to conduct research at the Library Company of Philadelphia.
Click on the link below to learn more about Lamore's research ("Unstable as [W]ater:" Early Black Atlantic Literature and Textual Fluidity):
We'd also like to congratulate Katherine Morales Lugo on receiving an NEH Faculty Award on (2021-2022) to complete her book project titled "English in Puerto Rico: Ideologies, and Identities and Social Uses among the Puerto Rican Youth".
"Recent statistics suggest that there are more Puerto Ricans in the mainland United States than on the island of Puerto Rico. Despite undeniable presence, scholarship depicts islanders as holding conflicting beliefs that place being "Puerto Rican" and "Being American" at ideological odds. The presence/absence of English is often treated as key to negotiating aspects of identity relations, as English is projected as the language of "the Other," "the colonizer," and "the island elite." My ethnographically grounded study of adolescent communities challenges previous findings about resistance to English, the uses of English, and the ideologies attached to the language. Under a framework of identity construction, I explore how the island youth make sense of the meanings of English, and subsequently draw on and orient to these meanings in interaction. This will be the first monograph that focuses on English in island Puerto Ricans, contributing to the growing bibliography of English in the U.S. and World Englishes."

https://securegrants.neh.gov/publicquery/main.aspx?f=1&gn=HB-273677-21
Learn more about National Endowment for the Humanities (NEH) and the programs that are funded by the NEH by clicking on the link below:
https://www.neh.gov/news/neh-awards-288-million-arp-funding-13-grantmaking-organizations
The English Department would also like to celebrate the accomplishments of faculty member Rosita L. Rivera whose collaborative publication "Language assessment in multilingual settings" got accepted by the Language Science Press Organization.
"This volume explores and addresses questions related to equitable access for assessment. It seeks to initiate a conversation among scholars about inclusive practices in language assessments. Whether the student is a second language learner, a heritage language learner, a multilingual language speaker, a community member, the authors in the present volume provide examples of assessment that do not follow a single universal or standardized design but an applicable one based on the needs and context of a given community."

Language Science Press
https://langsci-press.org/catalog/book/333?fbclid=IwAR1pXAvOe68iMR5gAHsLAGiPmGFpQoFuofxmEgcUNdWzXGfhw-A34Djb1RQ