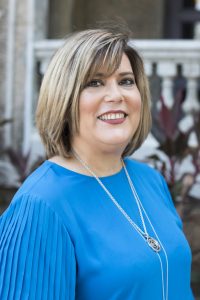 The University Campus of Mayagüez of the University of Puerto Rico has a long tradition of academic excellence. Our history is based on the commitment of our students, educators, researchers and employees, who have given their best to build the quality of which we are so proud of .
In current times, there are many and, particularly, more complicated challenges that we face, so our greatest strength as an institution, should be the communion with our mission to continue providing the educational excellence that distinguishes us. Forging students, whether at the undergraduate or graduate level, oriented to research, holistic approach and entrepreneurship, and capable of contributing to the social, cultural and economic development of our country and the universe, continues as our north and growth standard .
As  Chancellor of this  majestic University, the " Colegio de Mayagüez", I work to build stronger ties with the industry and with our surrounding community that will lead us to strengthen our knowledge and duties, especially for our students. Therefore, I invite you to join the initiatives that, during this journey of vision and sustainability, we will be sharing with you and that will be focused on solidifying our leading position in higher education in Puerto Rico, the Caribbean and the world.
For my part, I feel especially proud to lead the roads of the University Campus of Mayagüez in these moments of great challenges, in which we will have the opportunity to become the heart and soul that makes our island emerge and the dowry with more and best professionals, who contribute to its growth as a country.
I trust that, with your support, all the efforts we are working on will strengthen our present and empower our future.
Prof. Wilma Santiago Gabrielini, M.Arch.
Interim Chancellor