Our Group Presenting at the Soceity for Biomaterials Annual Meeting in Atlanta, GA. April 2018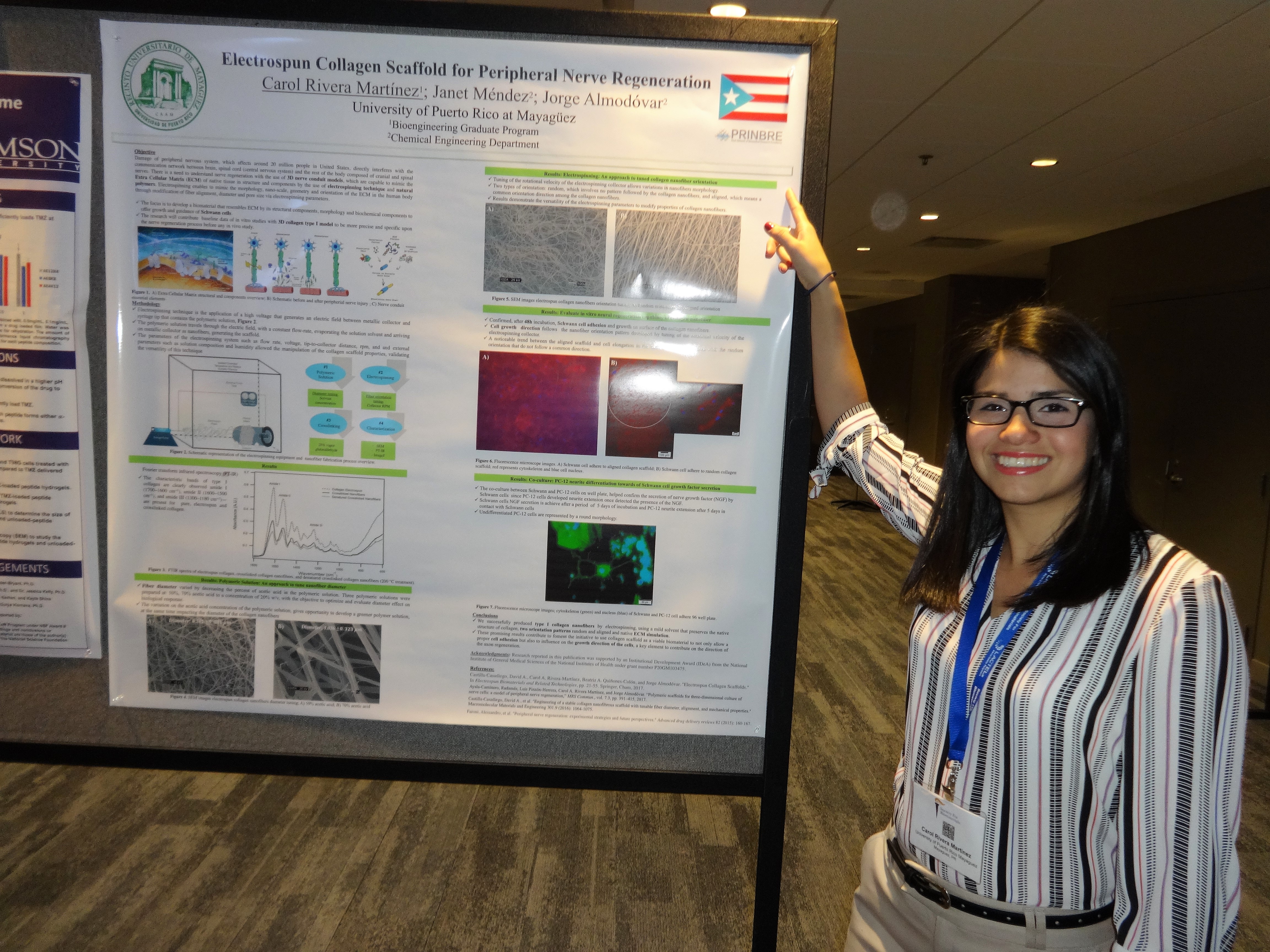 Our Group Presenting in the 37th Puerto Rico Interdisciplinary Scientific Meeting at the Universidad del Turabo. April 2018
Group picture July 2017
Dr. Almodóvar at the Puerto Rico Science, Technology, and Research Trust Forward Grantees Symposium, presenting our latest work funded by the Trust.
Congratulations to Alberto, who graduated from CROEM and received a recognition from the Science and Research Society for succesfully completing the Keystone Research Program in our Lab!
Beatriz presenting at the 2017 Emerging Researchers National Conference in STEM in Washington DC.
January 2017 Graduation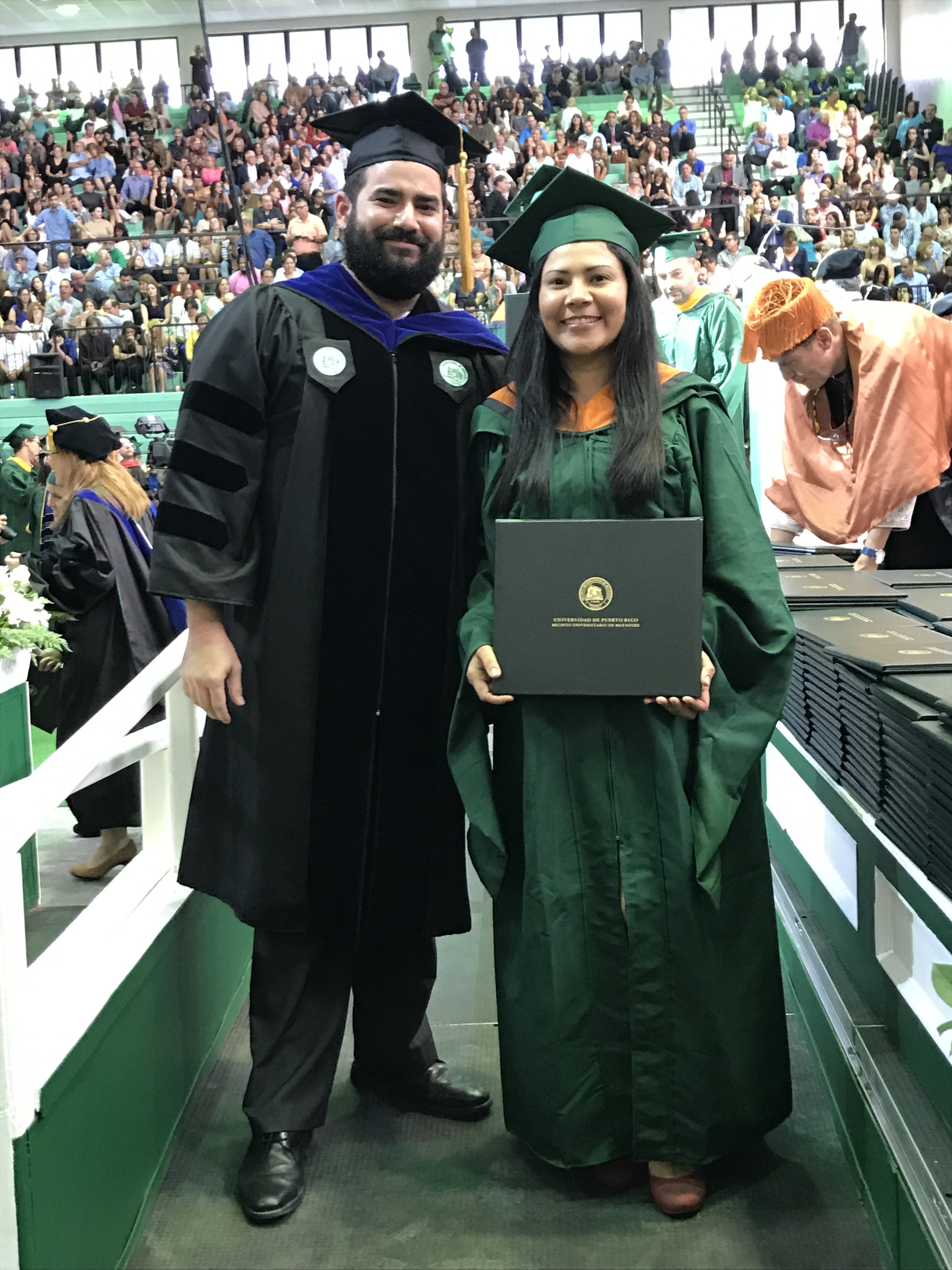 Group picture December 2016
Beatriz presenting at the 2016 New Jersey Symposia on Biomaterials Science
David presenting at the BMES Fall 2016 Annual Meeting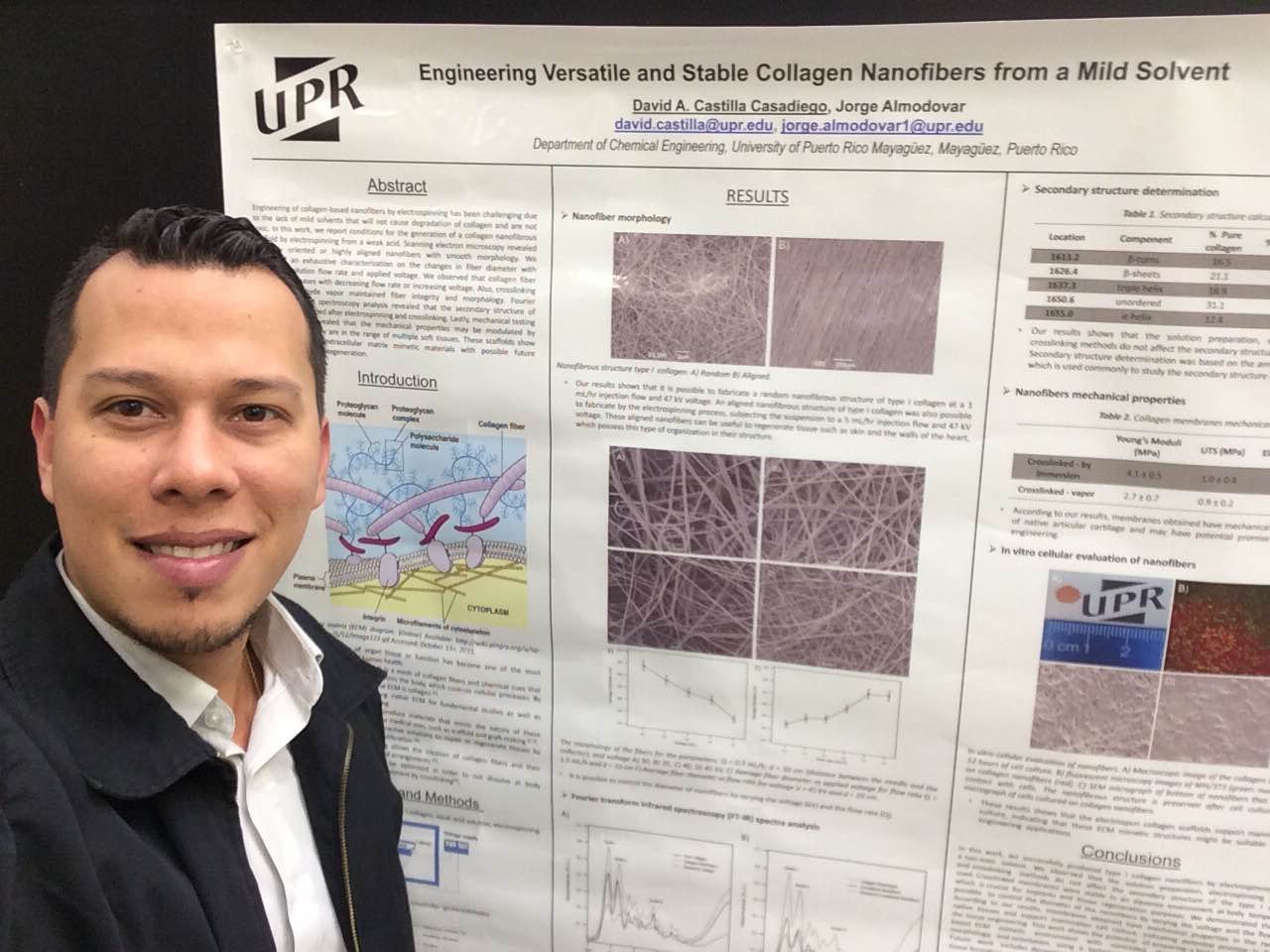 Lab trainining fall 2016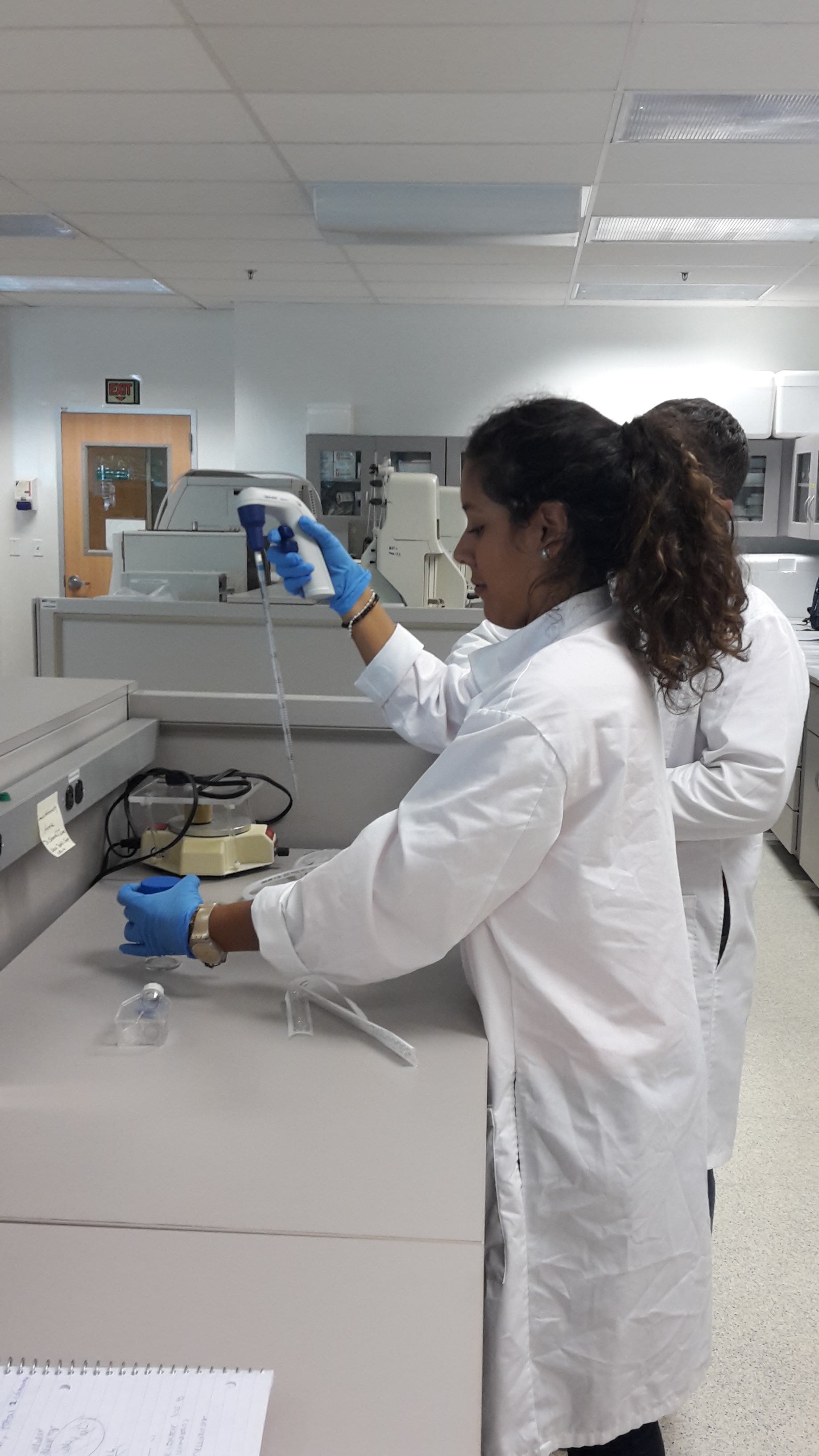 Group members receive animal handling training at UPR Medical Sciences Campus - June 2016
2016 Graduation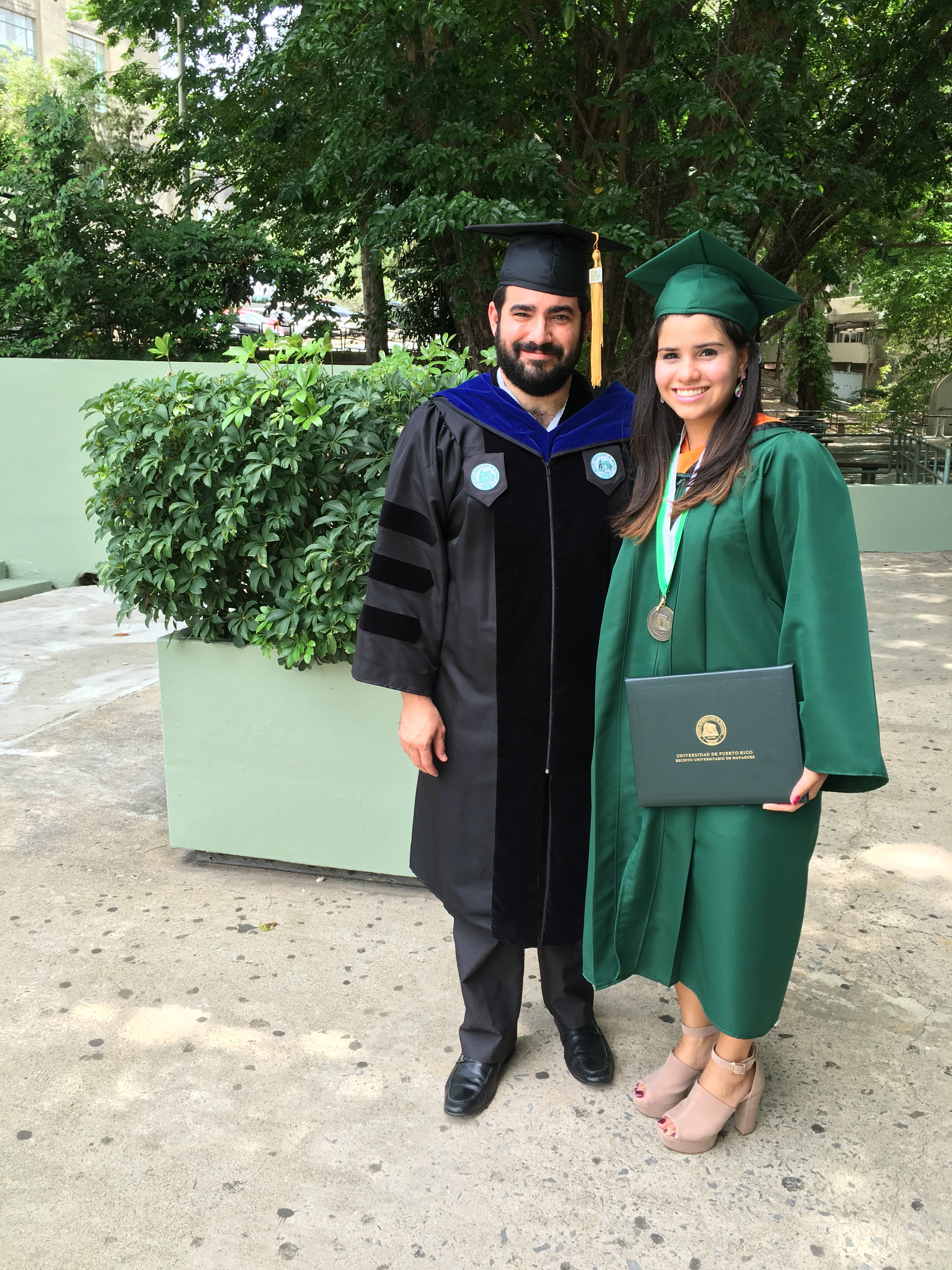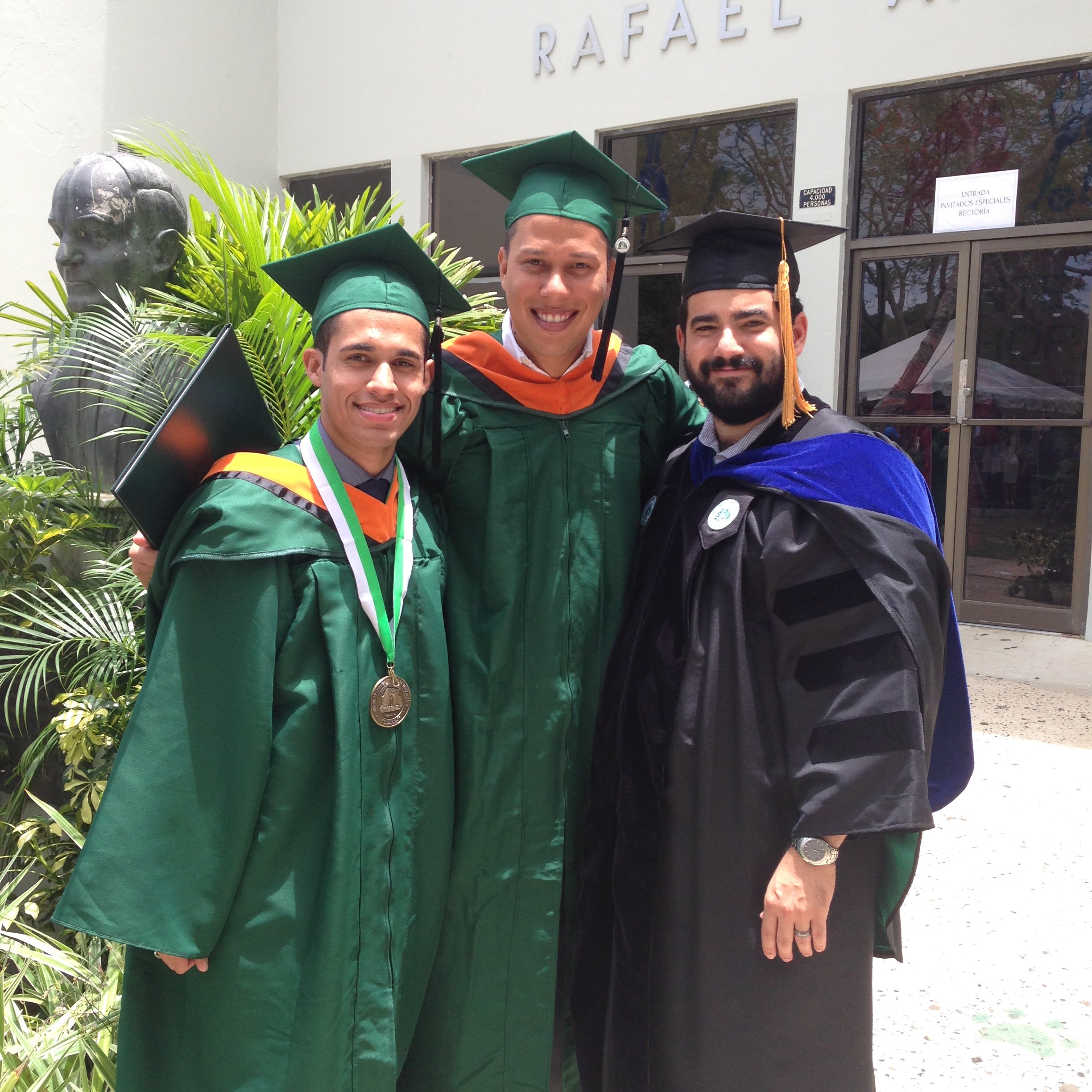 Beach Day at Crash Boat Beach Aguadilla, June 2016
Group Picture Spring 2016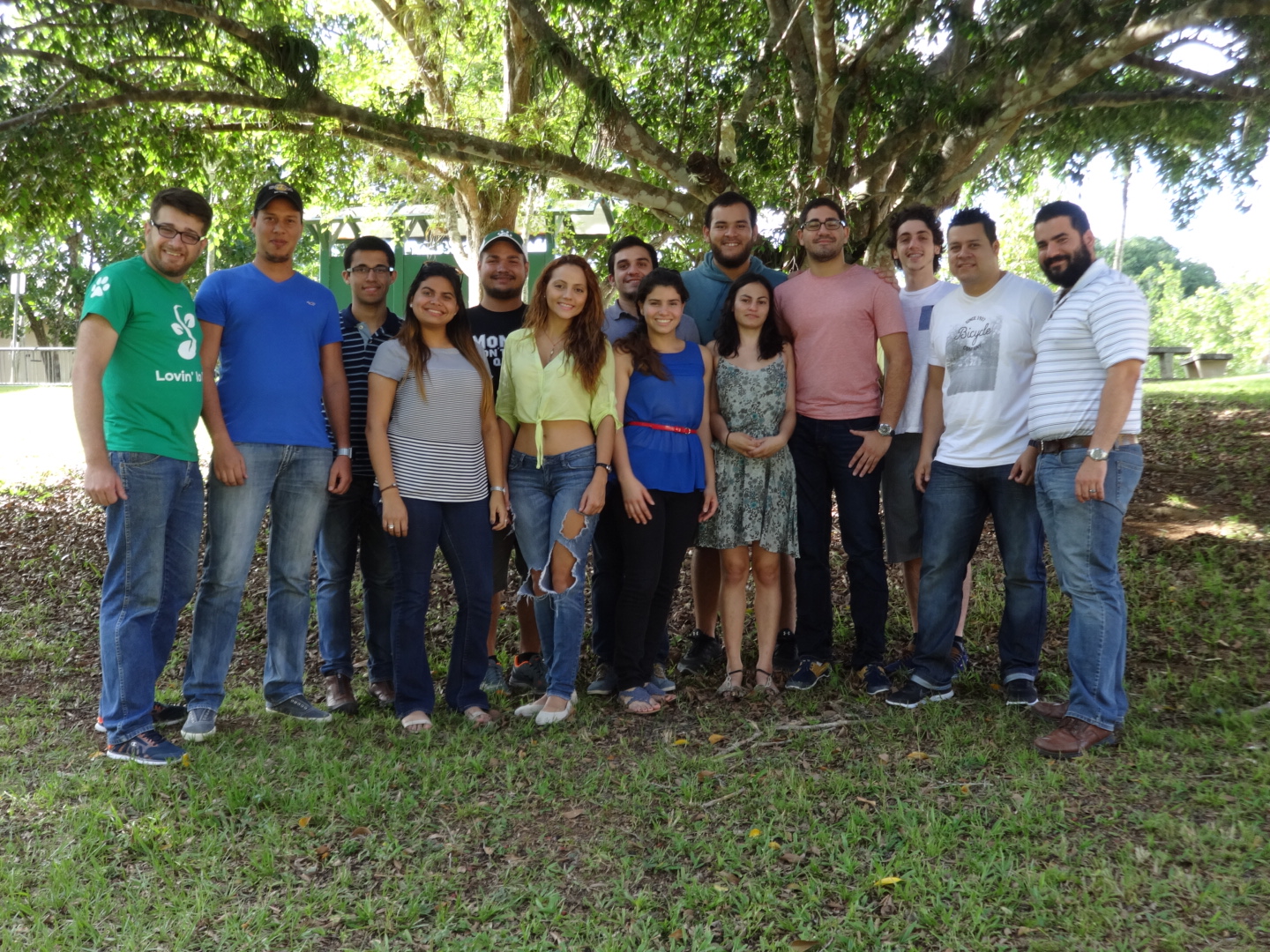 Group Visit to UPR Medical Sciences Campus - Spring 2016
Group Social Activity Fall 2016
Group Visit Integra Añasco Fall 2015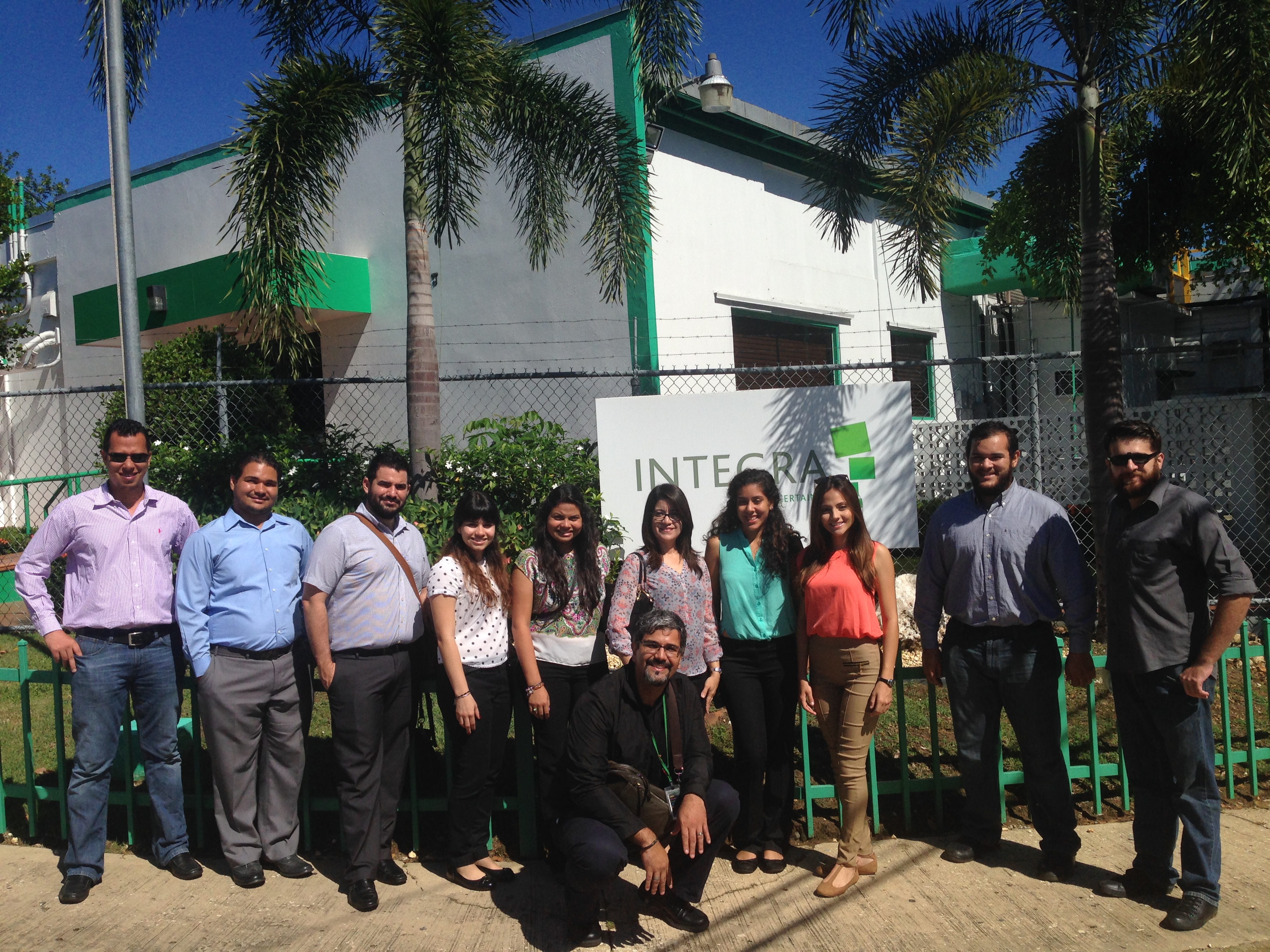 Group Picture Spring 2015
Group Picture Spring 2014