The ROTC mission is to develop the future officer leadership of the U.S. Army, and to motivate young people to become better citizens.
---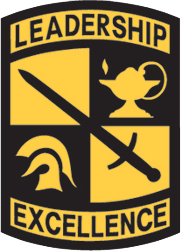 The Mayaguez Campus ROTC trains students to become officers of the United States Army. The Army ROTC (Reserve Officer's Training Corps) is the best leadership course designed to develop the necessary skills to become an officer of the United States Army, Army Reserve or National Guard.
Cadets develop maturity, responsibility, leadership skills and confidence. The Army ROTC uses 23 different dimensions to develop and train cadets in the fundamental skills needed to become future officers. The development of these skills will help students become successful in the military and civilian careers.