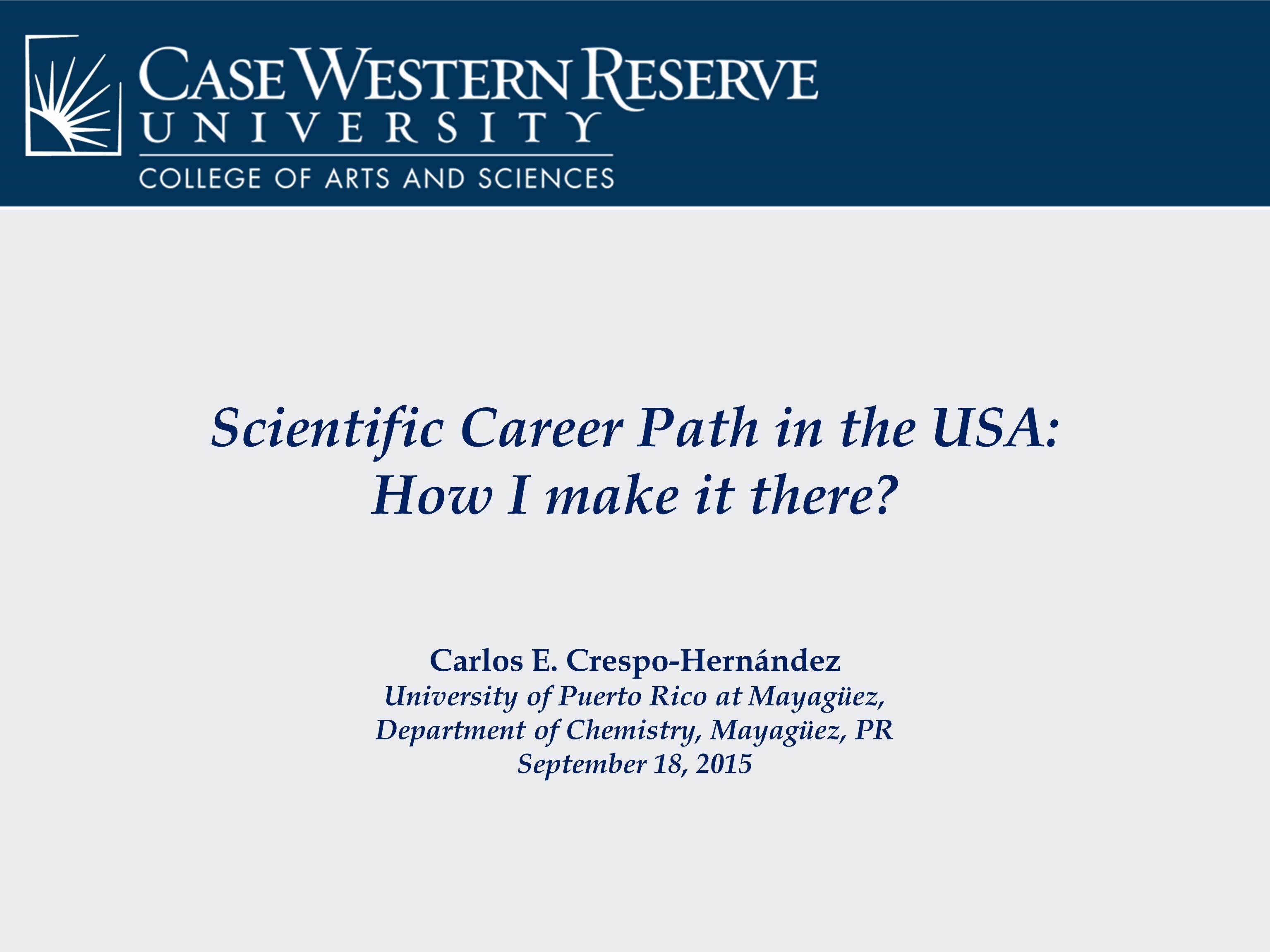 Dr. Carlos Crespo-Hernández, Associate Professor of Chemistry at Case Western Reserve University in Cleveland, Ohio, recently became our first Sloan Seminar Series speaker. We gave Dr. Crespo-Hernández a very difficult challenge: to speak about his career path and accomplishments.

Dr. Carlos Crespo-Hernández narrated his path from the public schools in his small town of Lares, Puerto Rico to his current position at a top nationally recognized research institution. His talk was focused on the motivation and planning needed for such an achievement. A career that initiated with an unexpected enrollment in a bachelor's degree in Chemistry at the University of Puerto Rico, Rio Piedras, with the aim to become a physician. Dr. Crespo narrated how the turning point in his career as a scientist was his undergraduate research experience and the professors that encouraged his involvement in undergraduate research.

Dr. Crespo-Hernández also discussed his training as a graduate student, how he progressed in writing his research papers overcoming his limited English. He described in detail his efforts to obtain his post-doctoral research opportunity and his search for a faculty position, which eventually took him to Case Western; a path that required dedication and hard work.

Dr. Crespo-Hernández's excellent talk served a career guidance and motivational talk and was primarily directed to Chemistry Department students, but students from other Departments were also invited.

Dr. Crespo-Hernández also met separately with our graduate students, providing them with further advice and guidance, and shared his Department's policies on graduate education with our Graduate Committee and other faculty members.

The conference was sponsored by our Sloan Foundation Program on Exemplary Mentoring grant.