The Team at the UPRM Invertebrate Collection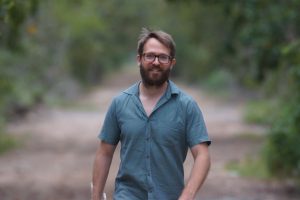 Director of INVCOL
Dr. Alex R. Van Dam : I am interested in the past and present invertebrate diversity of Puerto Rico and the Puerto Rico Island Bank. I aim to provide Puerto Rican BS and MS students with the most up to date techniques in Entomology and Museum Based Research. Specifically I am interested in better understanding how agriculture fits in with the preservation of our natural biodiversity here in Puerto Rico. I aim to use an integrated approach bringing together classical morphology based taxonomy with the most recent advances in genomics to meet this goal. The outcome of this goal will hopefully be a more students pursuing careers in Entomology and related fields. I am also interested in the broader causes for recent extinction events of reptiles and mammals in the Caribbean and what effects this has on our current invertebrate biodiversity.
Dr. Van Dam's GoogleScholar Page
Masters Students
Marlys Massini: Marlys is working on testing the utility of ancient or environmental DNA from owl pellets found in Caribbean karst caves. She has used a variety of bioinformatic techniques to tease apart the geographic origins of some of the black rats (Rattus ratus) in the Caribbean. Results from her work are promising and point to the utility of these deposits in future aDNA work in the tropics.
Orland Geli Cruz: Orlando is reconstructing a "fingerprint" of the tropical millipede gut microbiome using Anadenobolus monilicornis as a study system. We used the Oxford Nanopore Technologies (ONT) MinIon system to sequence the gut microbiome of two biological replicates. This study should provide a window into the biodiversity of microbes found within one of the most important decomposers of leaf litter in the tropics.
Cristian Arvelo Galera: Cristian is working on testing out a sequence capture probe set designed to amplify barcoding genes from weevils. This will be used to help identify the cryptic weevil fauna from the leaf litter samples that we will be collecting as part of our survey of the Sierra Central. Cristian will also be comparing this to samples taken from forest that is secondary forest of various age categories to identify how quickly the leaf litter weevil community is able to re-populate secondary forest.
Undergraduate Researchers and Volunteers
Idalis Cardona Ortiz: Idalis has been working on databasing insects in our collection. She also received a HHMI undergraduate research award to purchase mini-winker funnels conduct a preliminary survey leaf litter insects in Bosque Estatal Maricao. This work has been absolutely critical for getting the collection back on its feet and building momentum towards larger projects. As part of this work we found a number of species that are undescribed and helped motivate future work in other state parks. Idalis plans to graduate this year and continue onto medical school.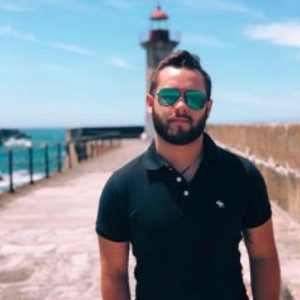 Javier Covas Orizondo (JOCO): JOCO is working on a rather challenging project, nothing less than meta-genomic filtering of insect DNA from pinned insect museum samples using shotgun Illumina and ONT sequencing data. JOCO has successfully completed the metagenomic filtering part of this project and is currently working on a phylogenomic analyses of weevils based on museum samples. His findings demonstrate that museum based shotgun data should include a metagenomic filtering step prior to phylgoenomic analyses.
Alfredo Rodriguez Ruiz: Alfredo has been working on a variety of curatorial based projects. Most recently he has been working on databasing our museum specimens and adding on barcoding labels onto our most recently databased specimens. He also point mounted many of our insects from our preliminary survey of Maricao leaf litter insect diversity. Alfredo is a non-traditional entomology student previously he was part of the Puerto Rico National Symphony where he played guitar. Currently he hopes to complete his bachelors degree in biology before continuing onto medical school.
Adriana Acevedo-Morales:  Adrianna is working on databasing our insect specimens as well as helping to curate the new specimens we are brining in from Maricao and other collecting trips. Adrianna is a student-athlete and is part of the UPRM swim team.
Jose Torres Montero:  Jose is interested in the taxonomy of beetles. He is working on photographing some of putative new species we are finding at Maricao and helping to prepare the specimens from our winkler funnels. Jose hopes to describe some of these new species as part of his undergraduate thesis.
Undergraduate Work-study Students
Samyra Cupeles Alcover: Samyra is working on databasing our museum specimens.
Patricia Martinez Saavedra: Patricia is working on databasing our museum specimens.