A community made up of students and professors at the UPRM, as well as emerging entrepreneurs from different parts of the island of Puerto Rico, who share a commitment to create opportunities of collaboration and networking between innovative minds.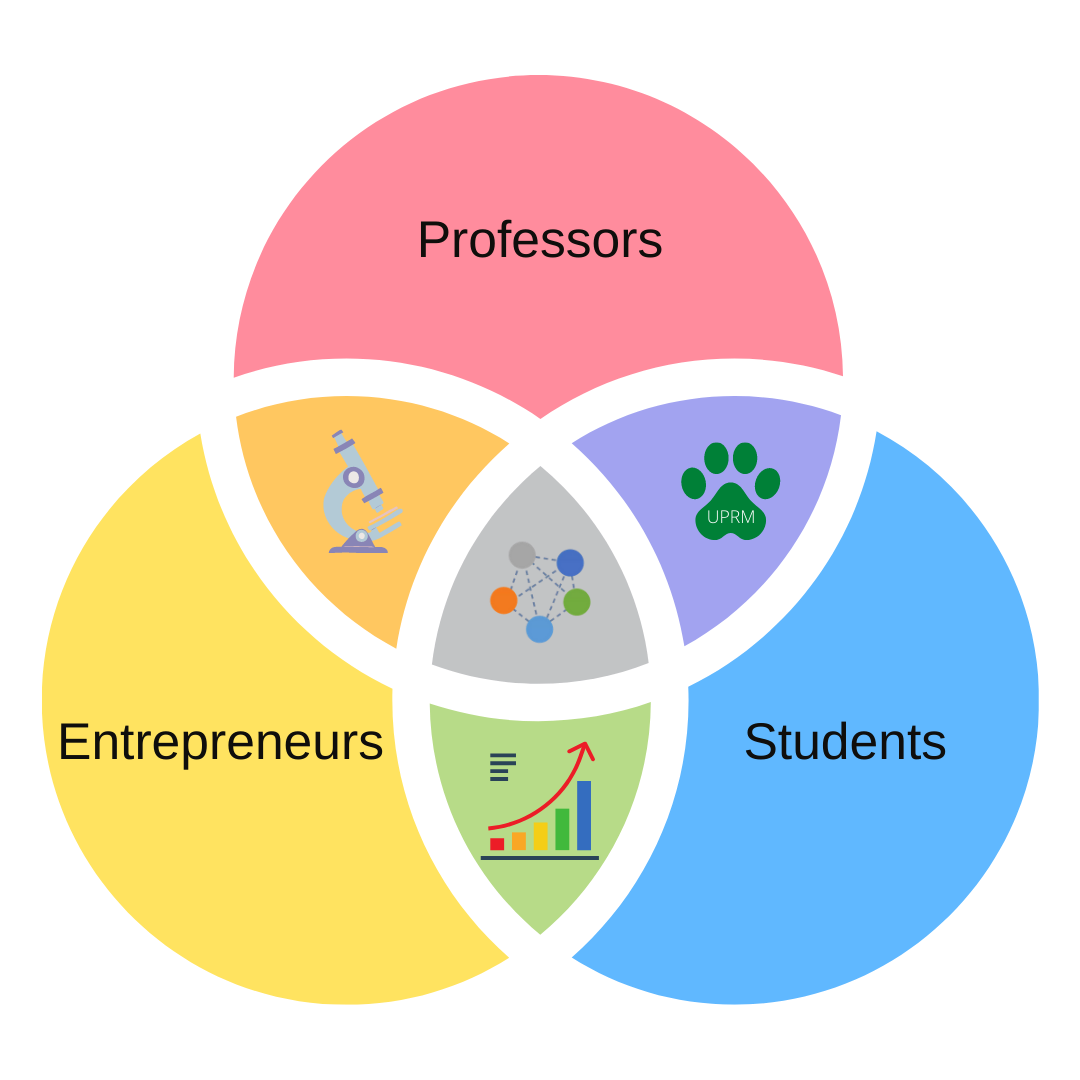 Mission
To work collaboratively in shifting resources to promote the transformation of great ideas into concrete initiative of research, innovation and even commercialization.
Vision
Our hope is that by bringing forth distinction from the local entrepreneurial talent and emphasizing the importance of developing social entrepreneurship and innovation, we will positively impact our society.