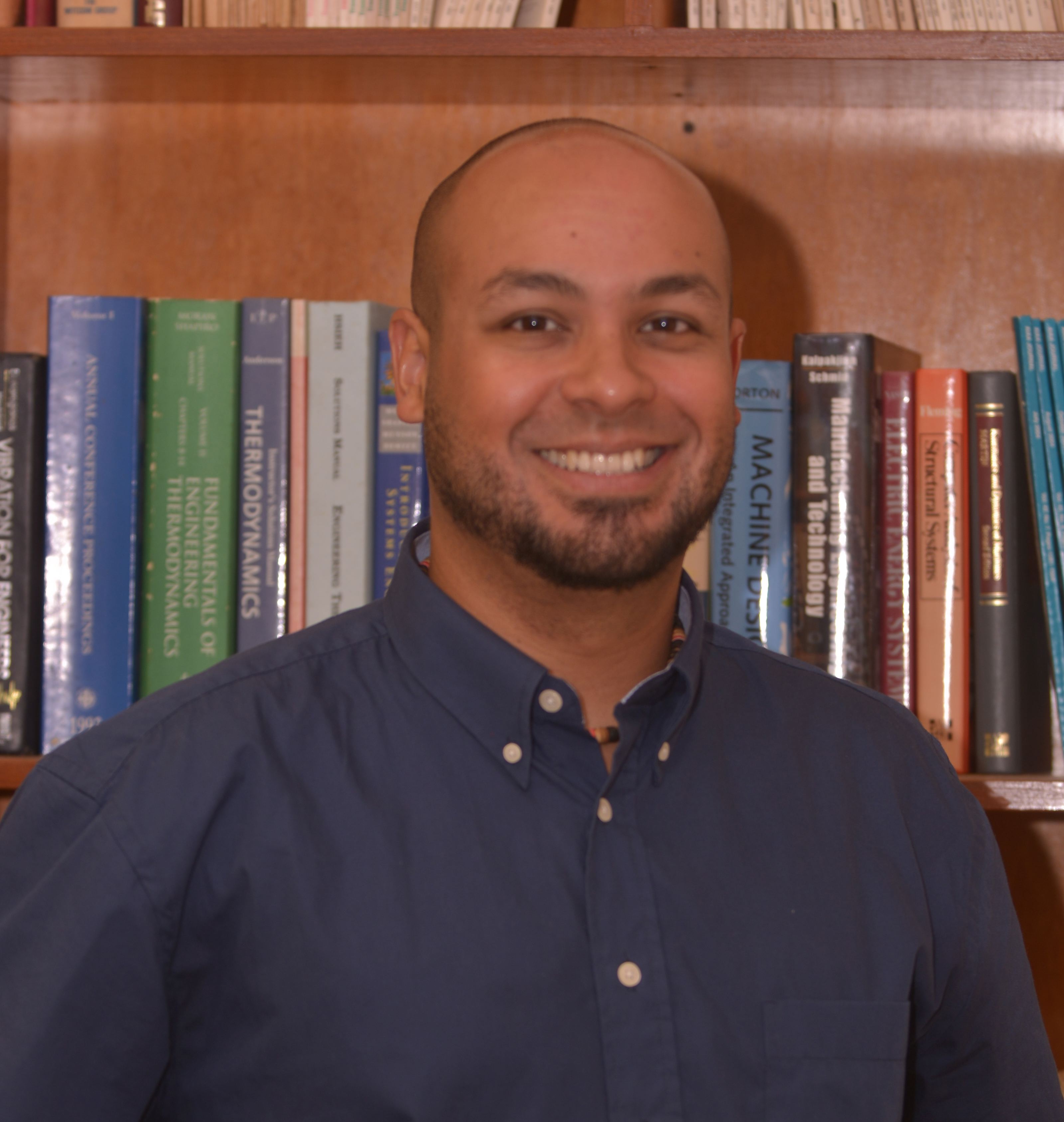 Pedro J. Resto Irizarry, Ph.D
Associate Professor
Education
Post Doc     The University of Wisconsin-Madison, USA, 2013
Ph.D.           The University of Wisconsin-Madison, USA, 2012
M.S.             The University of Wisconsin-Madison, USA, 2007
B.S.              Universidad de Puerto Rico, Mayaguez, PR, 2005
Background
2013 – present     Assistant Professor of Mechanical Engineering, University of Puerto Rico at Mayaguez
2012 – 2013          Postdoctoral fellow, Biochemistry Department, University of Wisconsin-Madison
2007 – 2012          Research Assistant, Biomedical Engineering, University of Wisconsin-Madison
2005 – 2007          Research Assistant, Materials Science and Engineering, University of Wisconsin-Madison
Research Areas
Agricultural Lab-on-a-Chip device for point-of-care pathogen detection (sponsored by the Puerto Rico Science, Technology & Research Trust)
The major goals of this project are to develop an in situ biosensor for bovine Babesiosis and to study the antigenic peptide sequences of proteins on the surface of the B. bovis parasite that may be useful in detection or vaccine development.
Towards fast response to harmful bacteria levels in nearshore waters: A local hydrodynamic Model and in situ biosensor (sponsored by UPRM Sea Grant) and In-situ sensor for real time detection of coliform bacteria in public waters (sponsored by CariCOOS)
These projects sponsor the development of an automated, in situ biosensor for the detection of coliform bacteria in beaches. Funding is used for the design, development and validation of our biosensor against current EPA approved bacteria detection and quantification methods.
NSF Engineering Research Center for Cell Manufacturing Technologies, CMaT (sponsored by the National Science Foundation)
This NSF Engineering Research Center aims to lead the nation in the research and development of cutting edge technologies, techniques and methods for advanced cell manufacturing. My involvement in the center is the research, development and integration of non-invasive, non-destructive, real-time sensor technologies for the detection of Critical Quality Attributes (CQAs) of cell quality during the manufacturing process.