JOB POSTING
Open Date:                         January 11, 2016
Close Date:                        Until Filled
Title:                                   Process Engineer
Supervisor:                       David Roderick
Location:                           El Paso, TX
New/Replacement:           Replacement
Job Summary: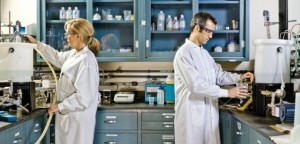 Engineers perform a variety of technical support work for the refinery operating units including crude fractionation, reforming, alkylation, hydrotreating, amine treating, and other processing units. Technical support also includes evaluation of catalyst and licensing proposals, development of process designs, and startup and turnaround support.
Principal Accountabilities:
ESSENTIAL POSITION FUNCTIONS
 Ensure Safety, Environmental Compliance, Reliability, and Operating Excellence throughout the Refinery.
Interpret, summarize, and present results of data analysis in monitoring operating unit performance, troubleshooting equipment operation, evaluating catalyst performance, and recommending operating guidelines and process improvements.
Work as a team with unit operators and supervisors for assigned areas of the refinery to troubleshoot problems and improve operations.
Administer plant performance tests runs as required.
Participate in conceptual design studies in support of unit re-vamp or de-bottleneck.
Assist in development of process design packages and perform process design work for engineering design packages.
Interact with outside consultants and vendors to improve the unit operation or solve problems.
Run models to simulate various processes.
Generate heat and material balances and stream data.
Develop new designs and ratings of major pieces of equipment: heat exchangers, vessels, distillation columns, etc.
Provide follow-up work as needed to support project development and executions.
Coordinate work with other departments in the refinery including Mechanical Design and Maintenance.
Participate in plant shutdown, startup, and turnaround assistance, including equipment process inspections, catalyst loading and sulfiding, start-up, and plant performance.
Educational Experience:
Bachelor of Science in Chemical Engineering required.
Work and Skills Experience:
Minimum three years engineering experience in an operating plant environment is desirable. Refining experience is preferred.
Must have basic knowledge of process design tools and process simulators, heat exchanger design tools, etc.
Must have some knowledge of how to size and specify a variety of unit operations: heat exchangers, vessels, distillation columns, etc.
Must have basic understanding of how equipment in the field functions and overall plant operation.
Must be able to communicate well with internal clients and represent Western Refining in dealing with vendors, contractors, and suppliers.
Ability to communicate well with teammates and managers during project and tech service work is required.
Ability to plan, schedule, and manage multiple work activities to meet customer needs and expectations is required.
Ability to work effectively in a cross-functional environment with a variety of technical, finance and support groups.
Demonstrate strong customer service skills and a collaborative approach to problem solving.
Physical Demands:
The physical demands described here are representative of those that must be met by an employee to successfully perform the essential functions of this job. Reasonable accommodation may be made to enable individuals with disabilities to perform the essential functions.
The employee is frequently required to stand, walk distances of up to 1/4 miles, sit, use the hands or fingers to feel, handle, and finger. The employee frequently has to climb ladders up to 20 feet and climb stairs of 75 feet. Balance must be excellent, as the employee must work at heights of up to 150 feet above the ground. The employee has to occasionally reach overhead and at table height. Lifting requirements include occasional carry of 30 pounds with one hand up stairs and ladders. The employee occasionally has to lift 55 pounds from the knuckle to waist height and push and pull up to 75 pounds. The employee must occasionally stoop and bend, crawl, kneel and squat as well as move in confined areas and vessels.
How to Apply:
INTERNAL-CURRENT EMPLOYEE
To request and be considered for a transfer, an employee generally must have held his or her then current position for a minimum of one year prior to such request, meet minimum qualifications and must have maintained a satisfactory performance record. Employees currently on a Performance Improvement Plan (PIP) or on final warning are not eligible to apply. Current supervisor's signature of approval is required on all Internal Applications prior to submitting to Human Resources.
Save Internal job application to your desktop, complete/sign, obtain immediate supervisor's signature approval. Internal job application may be found at Westlink/Human Resources/Internal Job Opportunities/Western Internal Job Application
Scan completed/signed document to your desktop. Resumes are not required.

HOWEVER, IF YOU CHOOSE TO INCLUDE A RESUME, YOU MUST SCAN THE APPLICATION AND RESUME AS ONE DOCUMENT.

To complete the application process, go to WestLink/Human Resources/Internal Job Opportunities, select job, select PDF, provide information requested
Select Browse to upload application and then select Apply. If you need assistance please contact Tessa Aguirre 915 775-3481, tessa.aguirre@wnr.com.
EXTERNAL–ALLOTHERS
Please visit www.wnr.com; click Jobs/Careers, click the Job Title – Process Engineer (El Paso, TX), click the Apply Now button and follow all instructions.
Submit resumes and cover letters in WORD DOCUMENT format only. No Graphics.
Please note: Due to a large response to online job postings, we are not able to reply to each resume submitted. Western Refining's Human Resources Department will contact candidates who are being considered for a posted position.
*Please note: Candidates must be legally authorized to work for any U.S. employer other than current employer without sponsorship (i.e. must be either US citizen or US Permanent Resident).
This is a safety sensitive position: will have to pass a physical fitness test, drug screening, and background check. In addition, they will be subject to random drug testing.
Candidates must have a valid driver's license, and a clean driving record, as the position requires driving within the refinery complex.
EOE/M/F/D/V
POSTED INTERNAL/EXTERNAL