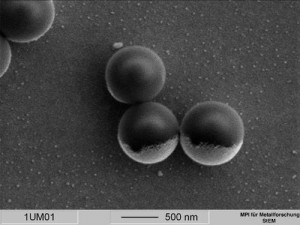 The City College of New York and the University of Puerto Rico-Mayaguez are working together on a collaborative research project for undergraduate students in Chemical Engineering to investigate the effect of chemical reactions in the structure formation of magnetic Janus particles. The research experience will take place between May 24 and August 6, 2012 at the City College of New York, Department of Chemical Engineering.  This opportunity offers the student an exceptional opportunity to conduct experiments and modeling in an exciting field in a multidisciplinary and multicultural destination. The student will be supervised by Dr. Ilona Kretzschmar (CCNY) and Dr. Ubaldo M. Córdova-Figueroa (UPRM).  Student expenses, such as travel and housing, are covered and student will receive a stipend.
http://www-che.engr.ccny.cuny.edu/ilona/public/
http://academic.uprm.edu/ucordova
Application deadline: May 16, 2012.
If interested in this experience please contact Dr. Ubaldo M. Córdova-Figueroa (ubaldom.cordova@upr.edu).