On the last week of September, the English Department Student Association (EDSA) celebrated Banned Books Week! Students from the English Department participated in various activities that took place in Ch 325 & 326 in which EDSA members set up different tables to educate and entertain visitors about banned books.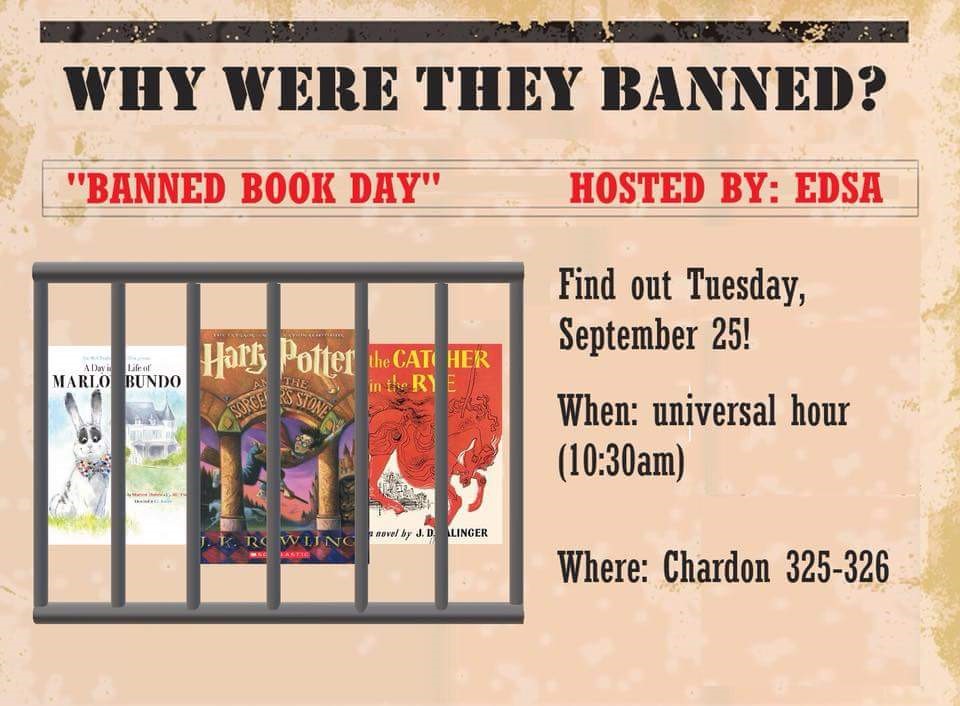 Graduate students Edcel J. Cintron and Mildred M. Vargas gave presentations about banned books and the reason why these books where banned, while in the other room students familiarized themselves with the topic through a more hands-on experience by choosing a table and working on a designed activity. On one table students where making letters to the writers whom their books were banned in different places, for either containing "offensive material" to some such as sexual content, references to homosexuality, elements of witchcraft, among other "conflict-sparking material."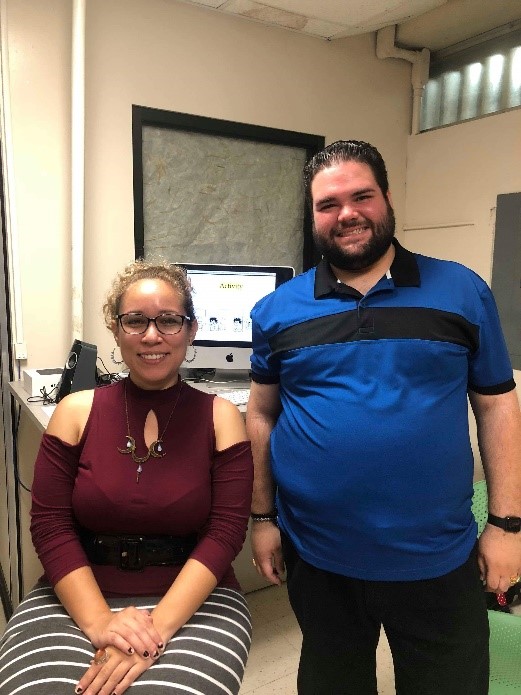 Most students however, preferred the tables with the six-word poetry and black-out poetry (a student favorite), both were filled with students pouring their hearts out as they found inspiration in creating something new, out of either a page from a book and marking out words to make a poem, or a blank page to write a story only using six words.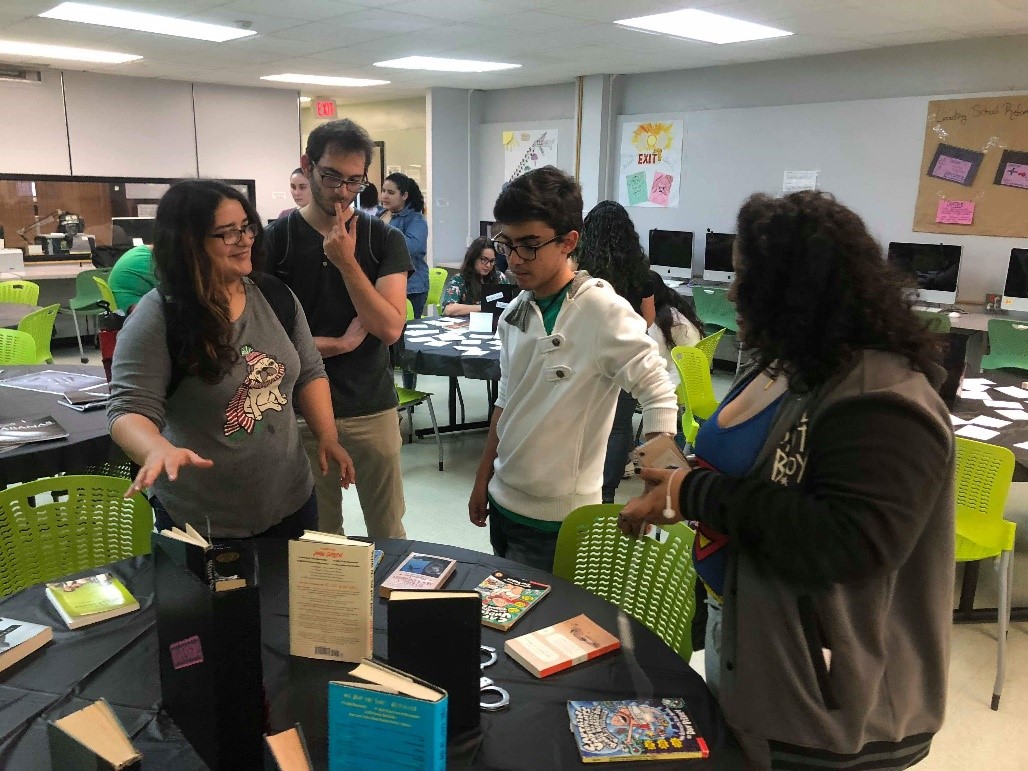 The other tables were also a success, having Sábanas Magazine and some of their representatives there (with all their volumes being available for purchase) and a "Photo booth" for those daring enough to take pictures with a variety of banned books as props (both students and professors had a good time with these).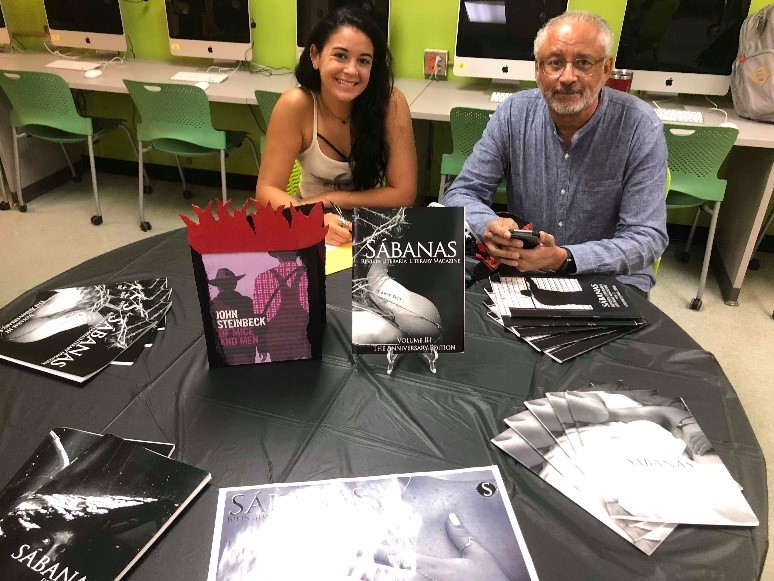 At the end of the activity students left with a fun, yet education experience that they will remember when they come across similar topics in their life journey.
Thanks to Andrea Valdés for providing the photos.
See also Her Campus' coverage of the event.