For those students who desire to major in English, the department offers a two-track program leading to the degree of Bachelor of Arts in English. All students are required to take a common set of core courses, which include: "Introduction to Linguistics," "Phonetics," "Survey of English Literature", "Survey of American Literature", and "English Expository Writing." Beyond these required courses, students choose to focus their coursework on one of the two tracks: Literature or Linguistics.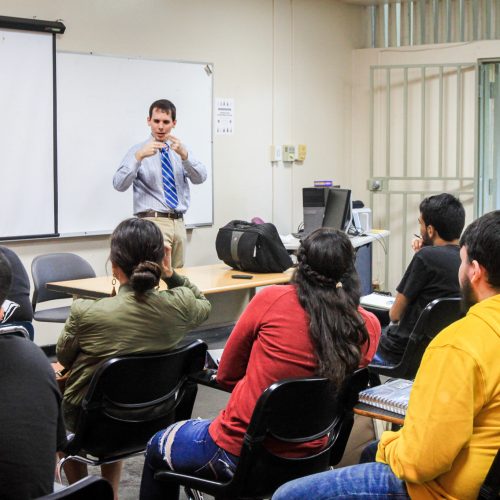 Students can pursue further education through the department's graduate programs, leading with the degree of Master of Arts in English Education (M.A.E.E.). This program is grounded in the areas of linguistics, literature, and pedagogy. Although students may ultimately concentrate in one of these areas, they are required to take designated courses from each. The program is designed for classroom teachers at all levels of instruction.
Following is the latest acquired program, which is the degree of Master of Arts in English Literature (M.A.E.L). This program promotes a thorough knowledge of the periods, movements, and genres of the diverse literatures in English in their respective contexts. Also, students are required to take two core courses (Ingl. 5015 English and American Literary Criticism and Ingl. 6605 Research Methods in Literature) and courses in at least five out of six periods. For additional information, please refer to the latest Graduate Catalogue.
The Department of English works with other Departments of the University to offer students an opportunity to receive certificates in Education, Film, and Office Management.
Additional course work in the areas of conversational English, public speaking, advanced composition, creative writing, technical writing, literature, and linguistics is available. All students have an opportunity to take such additional courses to meet their particular needs.
The Department of English also provides various courses of instruction for all students attending the Mayagüez Campus. In regard to the university's general requirements in English, three separate 12 credit-hour sequences exist within the department:
A. The Basic Sequence: INGL 3101, 3102, 3201, 3202.
B. The Intermediate Sequence: INGL 3103, 3104 and six additional credit-hours in English courses to be chosen from an approved list of courses provided by the Department of English.
C. The Honors Sequence: Six credit hours are granted to students by means of The Advanced Placement Examination. Students must then take INGL 3211 and 3212 to complete their requirements. Although these two courses carry 3000-level numbers, they are actually second-year courses.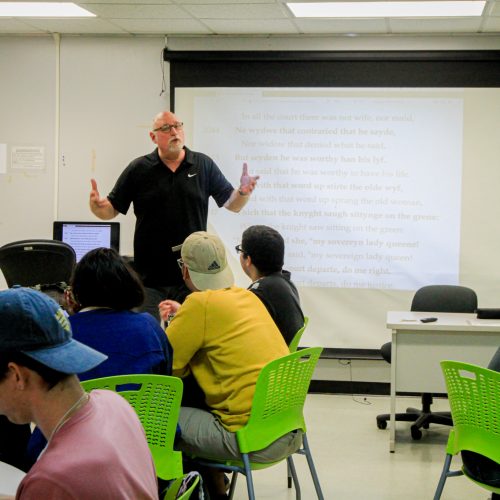 Note that students who start in one sequence CAN NOT take courses in one of the other sequences to satisfy the university's English requirement. For example, students in the Intermediate Sequence (INGL 3103-3104) may not take either INGL 3201-3202 or INGL 3211-3212 to satisfy their second-year requirement.
Students who score below 570** on the ESLAT (English as a Second Language Achievement Test) will be placed in the basic sequence of courses: INGL 3101, INGL 3102, INGL 3201, INGL 3202.
The intermediate sequence of courses, starting with INGL 3103 and INGL 3104, is for entering students at UPRM who have scored above 570** on the ESLAT, but who have not taken the Advanced Placement Examination in English or aren't qualified for advanced placement in the Honors Program of the Department of English by obtaining a score of 4 or 5 on that test.
Students with a score of 3 on the Advanced Placement Examination will be placed in INGL 3103. Those who successfully pass INGL 3103 and INGL 3104 must take six more credit hours in the Department of English courses in order to satisfy the university's requirement in English.
Academic Senate Certification 88-24 stipulates that ONLY a score of 4 or 5 on the Advanced Placement Examination may be used to place entering first-year students directly into second-year courses by granting them six credit hours of advanced placement.
** Test scores used for placement are reviewed by the Department of English on a regular basis. These numbers may vary slightly becoming either higher or lower.
For more information about the English Department's goals visit the Mission and Goals page.
If you wish to contact us, visit our contact information page