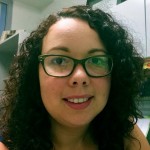 Rank: Assistant Professor
Education: PhD, The University of Arizona, 2014.
Research Areas: Social Justice and Education, Anthropology and Education, Linguistic Anthropology, Qualitative Research
Additional Interests: Transnationalism, Migration and Education, Second Language Learning, Teacher Development and Training
Office Hours: Mondays & Wednesdays 1:30-4:00pm
Email: sandra.soto@upr.edu
Sandra L. Soto Santiago joined the department in 2014. She is a UPRM and English Department alumnus, with an undergraduate degree in English Literature and a Master of Arts in English Education (MAEE). She completed her PhD in Anthropology and Education at the University of Arizona in Tucson.  She is a member of the Centro para la Investigación del Bilingüismo y Aprendizaje (CeIBA).