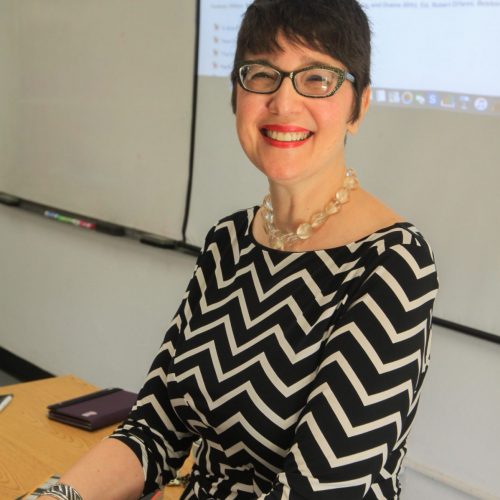 Rank: Professor
Education: Ph.D. Illinois State University 2009
Research Areas: Auto/Biography studies, Diasporic Narratives, Women's Literatures, Feminist Theory, Transamerican Studies, Postcolonial Theory, Pedagogy, and Visual Culture. Horror genre enthusiast.
Office: OF-115 Ext.: 6114
E-mail: ricia.chansky@upr.edu
Ricia Anne Chansky is Associate Professor of literature. She is the co-editor of the double-blind, peer-reviewed scholarly journal, a/b: Auto/Biography Studies, which is a member of the Routledge Literature Portfolio of journals (www.tandfonline.com/raut). She is also the co-editor of The Routledge Auto/Biography Studies Reader, a Routledge Literature Theory Reader, and the editor of two volumes, Auto/Biography across the Americas: Transnational Themes in Life Writing and Auto/Biography in the Americas: Relational Lives. She is a member of the Executive Board of the International Auto/Biography Association (IABA), Chair of the Steering Committee of the IABA – Chapter of the Americas, a member of the Executive Board of the MLA Genre Studies Forum on Life Writing, a Fulbright Specialist in US Studies, and a Research Affiliate of the York University Centre for Research in Latin America and the Caribbean. She is currently working on projects on Caribbean women writers, narrative and narrative pedagogies as social justice, gender and genre, contested national identities, and diasporic identity constructions. 
She has a wide range of research and teaching interests that include: Auto/Biography and Identity Studies, especially women's narratives, narratives as social justice, and narratives of (post)national identity/ies; Diasporic, Postcolonial, and Caribbean Studies; Transnational and Comparative American Studies; Trauma and Disaster Studies; Gender Studies; Feminist Theory; Girl Culture, Girl Power, and the figure of the Girl in Popular Culture and Young Adult Literatures (from Nancy Drew and Sailor Moon to Katniss Everdeen and Tris Prior); gender construction in dystopic and post-apocalyptic texts; horror fiction in print and on screen; Visual Culture and Visual Rhetorics; and, Pedagogy, Alternate Pedagogies, Pedagogical Autoethnographies, and the Teaching of Literature.