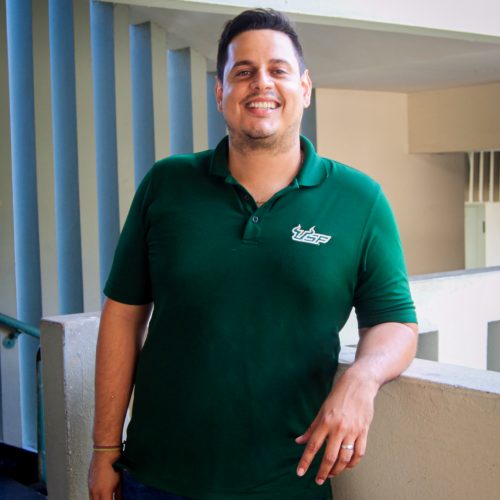 Current Position: Temporary Faculty
Rank: Assistant Professor
Education: Ph.D. in Second Language Acquisition with Instructional Technology – University of South Florida
Office: OF-120 Ext:6120
Email: edward.contreras@upr.edu
Edward Contreras is an Instructor at the University of Puerto Rico, Mayagüez. He obtained is PhD at the University of South Florida in the field of Second Language Acquisition with Instructional Technology. His current line of research focuses on translanguaging practices and international graduate teaching assistants language practices at the student and instructor level in superdiverse contexts. One area of research that Edward is currently looking into is the use of translanguaging in Latin trap music and the creation of more superdiverse contexts.
In addition, he is collaborating with Utah State University and University of Massachusetts-Amherst on an NSF grant that is focused on teaching engineering skills to students from k-5. In this project he is collaborating with W.A.L.K.S (private school in Mayagüez) to provide support to teachers and help them enhance their skillset to better teach their students about engineering. Some of the courses Dr. Contreras teaches are: Public Speaking, Technical Communication, and English Composition, while simultaneously working on a few graduate student committees. Some of his other interests are Test Prep (TOEFL, IELTS) and working with international students to help them improve their English.