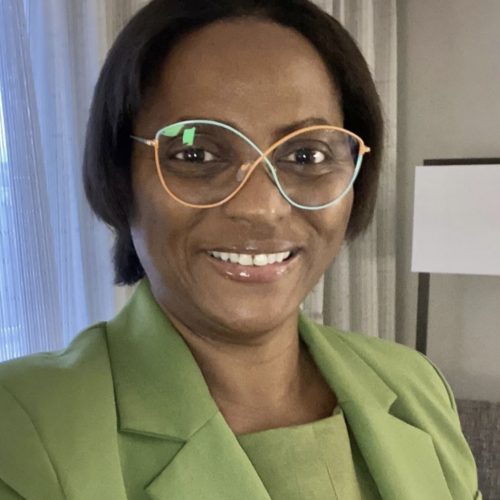 Current Position: Part Time
Rank: Adjunct Professor
Education: Ed.D. University of Cincinnati, 2000
Research Areas: Poetry, Critical Pedagogy, ESL, Postcolonial Studies, and Ecocriticism
Office: OF-116, Ext: 6788
Stephania N. Uwakweh is an adjunct professor in the Department of English, University of Puerto Rico, Mayagüez, and a high school English teacher at the prestigious, specialized school: El Centro Residencial de Oportunidades Educativas de Mayagüez (CROEM). The courses she has frequently taught at UPRM since 2008 include Advanced English (3211-3212), Intermediate English (3103), Writing for the Communications Media (3268), and Creative Writing (3238). She has edited and published two books of poetry. Her most recent work is a collection of her poems titled Omekam. Her research areas include poetry, critical pedagogy, ESL, postcolonial theory, and ecocriticism. She has presented at credited local and international conferences. She was the 2022 National President of Puerto Rico TESOL (PRTESOL) and the 2020 PRTESOL Western Chapter President. She is on the editorial board of the PRTESOL Research Journal. As the CROEM Poetry Out Loud coordinator since 2015, she has organized school contests and coached school champions for regional and state competitions. Also, she is an item writer for the College Board as an independent contractor. She has worked on projects with DECEP and CRUISE.