The untimely passing of Dr. Liz Dayton on May 21, 2018 has left us all saddened. As a tribute to our dear colleague, many of her friends and students have shared testimonials and pictures of her. Here is the first collection. If you wish to contribute pictures or a testimonial, there's a link at the end of this piece.
Eileen Blau
To me, and to my late husband Bob, she was always Buffy. I remember when she – and her dog Phil – arrived in Mayaguez. She wasted no time in becoming a major contributor to the department. As a teacher of undergraduates in the linguistics track and as at teacher in the MAEE program, Liz was probably the most versatile colleague I had. She contributed in other ways as well: the afternoon Linguistics Circle she founded with professors from other campuses is one that comes to mind.
Liz and I collaborated on several research projects dealing with Puerto Rican English. I was not trained as a sociolinguist, so collaborating on those projects afforded me the privilege of learning so much from her while gaining an appreciation for sociolinguistics.

I will always remember her fondly as an integral part of my career in the English Department.
Blanca Rodríguez
Buffy was my professor, my mentor and my friend. She was my north in difficult momments, and was able to see beyond the academics and help you to be your best in every aspect of your life. She will always be remembered and will continue to be a role model and an inspiration in my life. Loved to hear her say; "You're in the right track." I breaks my heart knowing her passing and may the Lord embrace her soul in Heaven.
Gabrielle Armstrong
I took Phonetics with Prof. Dayton a year ago. Linguistics was never my thing but she was always trying to make us see and to understand what it was and how it worked. She was kind and helpful and every once in a while did weird jokes that made us laugh. I find it impressing how she always stood tall with her head held high, through it all. Rest in peace, professor.
Christopher Font
Liz was an absolutely brilliant professor and inspiration who helped me in the progress of getting into grad school and getting my phonology research started. Since then, I've been working the field, and I don't regret a moment of it. She was a kind soul who even reached out to my friends, who she didn't know personally, to help them when she heard that they were in a time of need. Thanks for everything, Liz. May you rest in peace. You will be dearly missed.
Raúl Figueroa
Professor Dayton pushed me to finish my Masters, in the short time we knew each other, she demonstrated that was a smart and loving person. On the last day I saw her, she gave me a book, we hugged and said goodbye. I've missed our talks since I left Colegio and hoped to see her again when I went back there. Thank you Liz, I am forever grateful that we crossed paths.
Luz M. Ospina
I prefer to mention one of the most interesting conversations with her. She was my advisor. Arriving from Colombia, one day she was asking me about the TV soap opera "Betty the ugly". She was very interested to know why we speak with diminutives all the time. I figured it out until she mentioned it! And with "Pedro El escamoso" she wanted to know why all people said "Dr. Paula" if she was only the manager of the company. I was surprised thinking that she liked to watch TV. She said at the end, south Americans!! You have to work on your self esteem!! She helped me understand that I was different and I didn't need to compare myself to others or to think that was less than others. Professor Dayton will be always in my heart. For her family I want to send my condolences and to say that she was a great person and great professional.
Cathy Mazak
Liz was a sharp, passionate, inspired academic. She loved working with students and students loved her. Even though she studied with some of the most influential linguists of our time, she had an unassuming, quiet demeanor. Her passing is a great loss to our department and particularly to our students.
Joan Baker González
I learned a lot about and from Liz Dayton during the eight years we shared CH109, and of course in the many years thereafter when I served on committees with her and occasionally she did research in the Language Lab. She loved and lived linguistics; she was a scholar and her half of the office was always piled with books and photocopies of papers that she was reading for her research and for keeping up-to-date for the many linguistics courses she taught. I believe, however, that what she loved and excelled at most was teaching — non-English majors, undergraduate English majors. and MAEE students Her memorial is the many students from all disciplines that she taught to write clearly; those who, because of her teaching skill, became fascinated with linguistics; and those whom she guided through their master's thesis at RUM and who are teaching today, many having gone on to earn their PhDs. Thank you, Liz for your friendship and the many things I learned from you over the years.
Almaris Ríos
Dear Dr. Liz, I might not have taken classes with you, but I know from colleagues, co-workers, friends, that you were an amazing and outstanding professor, who would always cheer anyone. You will always remain in our memories and heart.
Cora Monroe
Post-María, I'm in Philadelphia, exiting a car at 30th Street Station. I hear a familiar, "Hello?" from deep inside my purse, and took the plunge: somehow my phone had dialed Liz. I was running late for a dinner on the other side of town, but I concentrated on the miraculous call. It wasn't easy to get hold of the girl by then (the fates had to have willed it). I walked without stopping that fall evening, across the Schuykill from 30th to Old City, walking and talking, all the way into the restaurant and up to the stool awaiting me, pausing only to say, "It's Liz" to those I was about to join. And then we talked a little more, before taking leave until next time. There was a next time, and even another. I'll always remember.
Ellen Pratt
We have been colleagues since 1985 when I started at the university. She was "Buffy" until she decided to use her real name, but those of us who knew her back then will always think of her as "Buffy", or jokingly as the "Buff". There was an aura around her and an energy that you needed to be aware of to understand her. She had an incredible sense of humor that was both dark and highly intellectual. Her students respected her and her graduate students worked harder than most, coming in on weekends to spend long hours going over data, but they learned. Just ask any of them! She would become excited about any linguistic endeavor, especially within the sociolinguistic context of Puerto Rico. She studied "ito's" and had a huge set of interesting data on their use and meaning on the island. She worked endlessly with a group of Dominican immigrants in SJ and while studying them learned from them as well, making lasting friendships. One of her most recent graduate students said to me that Liz was a great linguist and researcher all the way to the end. Over the last few years she seemed to mellow and open up more to some faculty members , becoming good friends. While traveling with her in a group in Mongolia last summer we laughed and made plans to undertake research with students in the department. Little did I know how she she was feeling. She never complained, hardly spoke an unpleasant word and trudged on with us up and down mountains riding camels and horses. I am happy I was able to share that adventure with her in addition to the thirty something years that went before that trip. RIP Liz.
Nandita Batra
Carolyn Carpenter
Dr. Elizabeth Dayton was not only a brilliant educator and mentor, she was a great friend. As a Master's student at UPRM, I took every course I could from her, even if I wasn't getting credit for it. I would often sit in on her courses just to soak up what knowledge I could from her brilliant mind. One unique characteristic about Liz as an educator was that she truly wanted a shared learning environment; she didn't just love her students learning from her – she loved learning from them as well.

As my mentor for my thesis, Liz not only walked with me to the limit of my academic skills, she pushed me over the edge. This might seem like a bad thing, but it wasn't because when most students who have been pushed this far by their professors have fallen, Liz helped me take flight and assured me that she would be with me every step of the way until I reached my goals. Liz stuck to this promise. Even when she herself was hanging on for dear life she pumped me full of courage and confidence. Liz's dedication to me as a student (and to all of her students) was so strong that she insisted working on and thinking about academic material only (no t.v., no radio, no news) during her last few days here on earth. I will never forget the knowledge she passed on to me and most definitely will never forget her dedication to me as a student and the positivity she held when the majority of us would have broken down.

I was able to get to know Liz on a very personal level over the last year. I am so thankful to have had her as a professor and a mentor. Most of all, I am humbled and grateful to call her a friend. If I could tell her anything right now, I would say, "I love you, Liz, and that I hope God guides you with tenderness and love."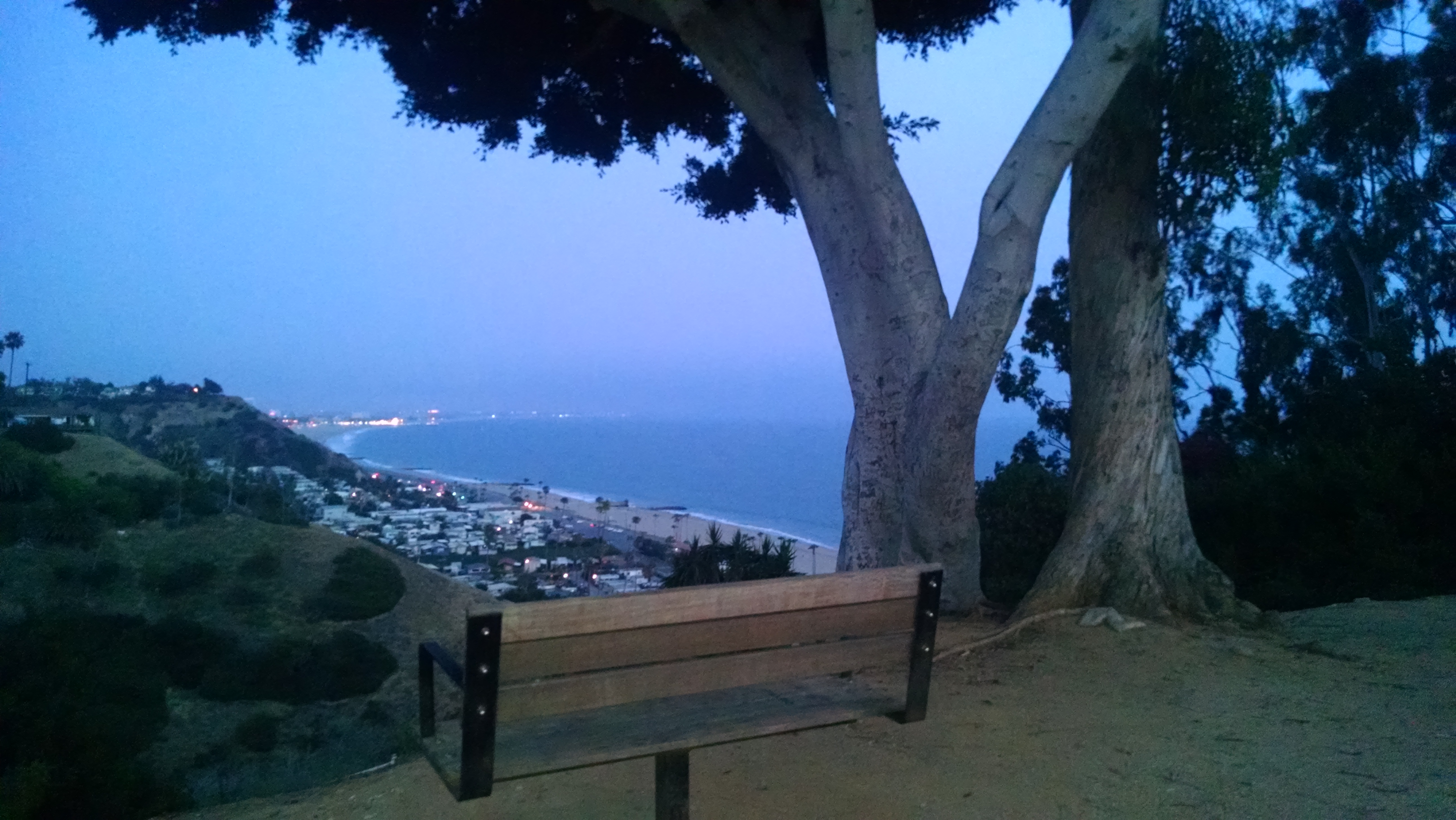 Thank you all for sharing your fond memories of our colleague!