If you enjoy poetry, this event is for you!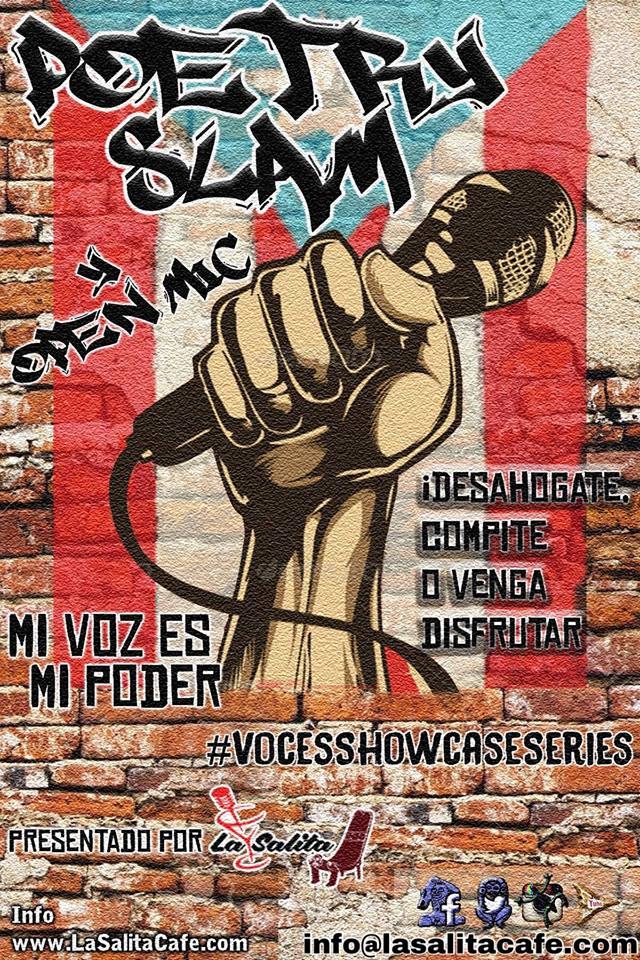 Ana Portnoy, a graduate of our English Department, is hosting a Poetry Slam and open mic event this Friday, February 24. The event will take place at La Tertulia starting at 8PM. Here is a link to the event for more information: 
Poetry Slam Facebook Event
Poetry Slam Rules and Extra Information:
***OPEN QUALIFIER SLAMS: POETS PAY FOR YOUR SLOT ($5) AT THE DOOR. WINNERS OF QUALIFIERS WIN THE POT OF $$$, BRAGGING RIGHTS AND ARE AUTOMATICALLY QUALIFIED TO COMPETE IN THE GRAND SLAM IN MAYO (DATE TO BE ANNOUNCED)***
POETRY SLAM RULES:
1. Must prepare up to 3 poems, only original works, based on any topic or content, no censorship required.
2. Each poet has 3 minutes each. There is a time penalty administered after a 10 second grace period for going over. .5 points deducted from your total score for every 10 seconds you go over.
3. No props, costumes or musical instruments.***READ OR RECITE YOUR ORIGINAL WORK***Five judges (or a minimum of three) are selected from the audience, qualified by their lack of bias. The audience is invited and encouraged to "vote" with their response: applauding, snapping, shouting, or keeping silent in order to tell the judges what they think of each poem.