The Caribbean Chapter of the College English Association's (CEA-CC) annual conference took place last Thursday, March 12 and Friday, March 13. As presenters and attendees registered, the guests received welcome packets with readings material and information relevant to the presentations.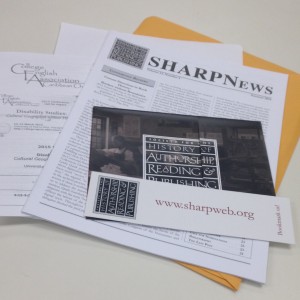 I got to speak with one of the presenters beforehand, Melissa Angus Baboun, a Linguistics studying from University of Rio Piedras who is currently working on her Masters. Her presentation will be an account on deaf education in Puerto Rico and Trinidad & Tobago – when they started deaf education and how this affected the community.
"I'm excited to be here," she says, "it's my first time speaking at a conference, and I hope to learn about the different fields of study that other presenters are involved in and apply this knowledge to my own studies. I hope that the attendees take the same kind of insight and knowledge from this conference than I will."
The theme of the conference was disability, as professor Jeffrey Herlihy-Mera said during the conference's welcoming remarks, "it's a topic that forces us to ask ethical and political questions on disability", thus reminding us of its significance and role in society.
One of the first panels of the day was "Horizontal Approaches to Disability Studies: Complicating Pedagogy through Interdisciplinarity and Engaged Scholarship", hosted by Kyle McJunkin (Director of Academic Initiatives at UCLA) and three PhD candidates/panelists. They spoke of the Disability Studies Minor at UCLA, its origin, and what it entails. The program seeks to promote awareness, tolerance and acceptance and applying this to Pedagogy in practice.
Other panels that took place throughout the afternoon and the following day included: "Thou Map of Woe: Reading Shakespeare's Lavinia through Contemporary Trauma Theory", "The Character of the Blind Warrior", "Films that Center upon Sensory Disability", and "Geographies of Madness", among many others, all of which dealt with disability, gender knowledge and mental health, looking at these topics through the lens of art, literature and performance.
They sought to promote acceptance and awareness, emphasising that being informed on this matter is of value to the general public because the knowledge gained is applicable students of many fields, such as psychology, sociology, and medicine.