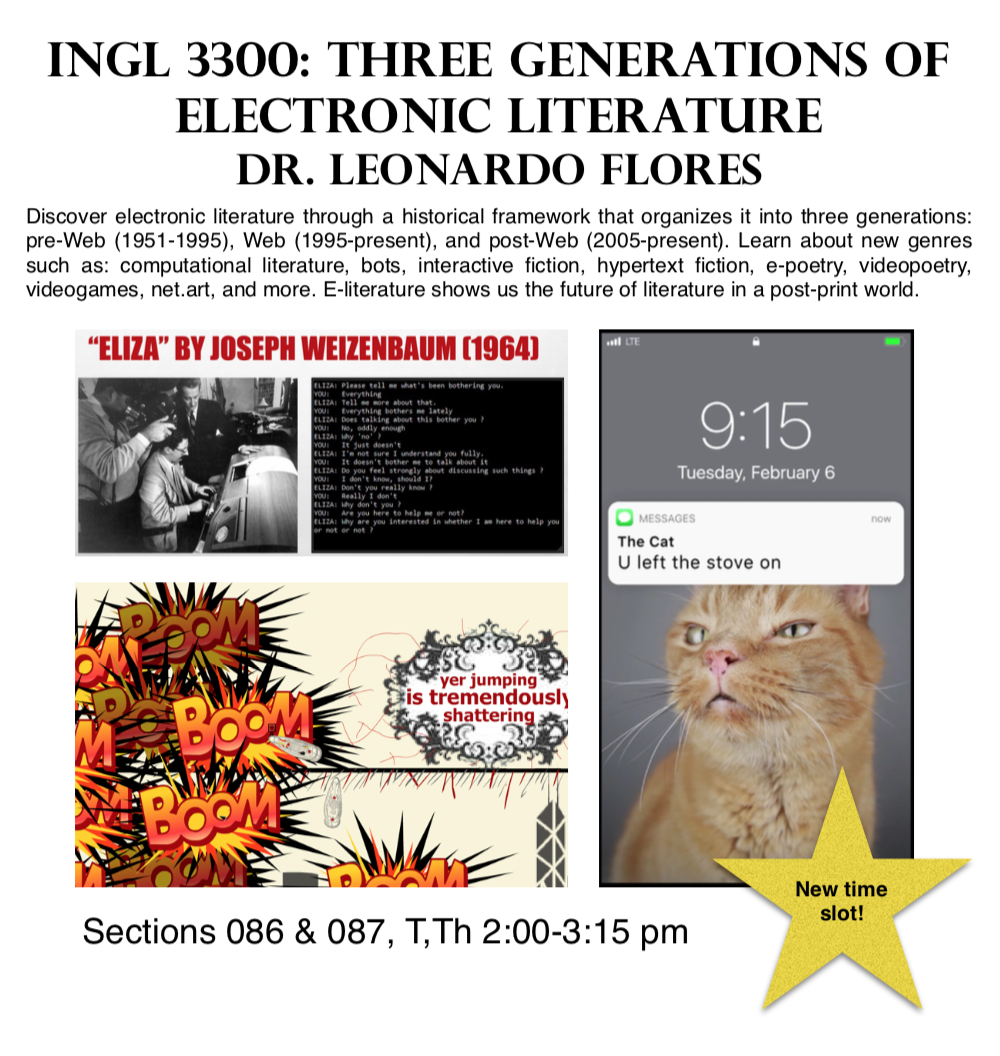 This Spring 2019 semester I will teach INGL 3300: Three Generations of Electronic Literature (see the approved course proposal for more details here).
This course is available as post-Intermediate English electives and as Professional Electives for English Majors. We have reserved spots for English Majors in the section.
What is electronic literature? It's literature written to take advantage of digital media's expressive potential. Can't visualize it? Check out my 14-minute TEDx UPRM talk:
For a more substantial breakdown of the history of electronic literature and the framework that informs my Three Generations of Electronic Literature course, here's a 90 minute lecture I gave earlier this year at University of Bergen, in Norway.