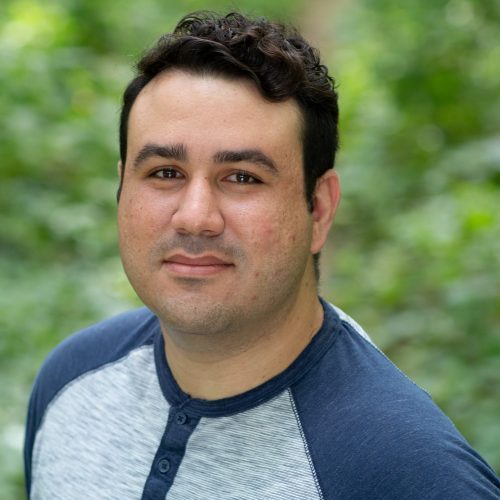 Rank: Assistant Professor
Education: Ph.D., University of Wisconsin – Madison, 2021
Research Areas: ESL/TESOL, Language Contact, Language Change, Perceptual Dialectology, Sociophonetics, and Phonology
Office: OF-114; Ext. 6114
Email: cristopher.font@upr.edu
Cristopher Font Santiago earned his B.A. in English with a concentration in linguistics here, at UPRM, in 2014. He also received both his M.A. in Applied English Linguistics in 2016 and his Ph.D. in English Language and Linguistics in 2021 from the University of Wisconsin – Madison. His doctoral dissertation, Puerto Rican Island English (PRIE): On the Emergence of a New Dialect of American English, adapted methods and approaches in perceptual dialectology and signal detection theory to observe the development of a new dialect of American English in younger generations of bilingual speakers in Puerto Rico. The findings in his dissertation indicate that this phenomenon is product of a rapidly diversifying linguistic context and the general amelioration of language attitudes toward English on the island.
Cristopher's research interests include teaching English, the contemporary role of bilingualism in language acquisition in Puerto Rico, language contact, language change, perceptual dialectology, sociophonetics, and phonology. Furthermore, he has developed an interdisciplinary and collaborative research agenda, ranging from an exploration of the mechanisms behind the diachronic development of English to an analysis of the performative impact of variable English to Spanish translation practices in the Concepts Assessment Tool for Statics (CATS).
He recently joined the English Department in 2021, and he teaches a range of courses in English as a Second Language (ESL) and Applied Linguistics.
____
Publications:
Font-Santiago, Cristopher & Joseph Salmons. In Progress. "Contact Forms of American English." In Natalie Schilling, Derek Denis, & Raymond Hickey (Eds.), New Cambridge History of the English Language V: English in North America and the Caribbean, X-XX. Cambridge, UK: Cambridge University Press.
Font-Santiago, Cristopher & Joseph Salmons. 2016. "The Descent of English: West Germanic, Any Way You Slice It." Buffalo, NY: Language Dynamics and Change (LDC) 6(1). 37-41.
Mazak, Catherine M., Cristopher Font-Santiago & Aidsa I. Santiago-Román. 2014. "Effects of Language on CATS Performance." Indianapolis, IN: 121st ASEE Annual Conference & Exposition.