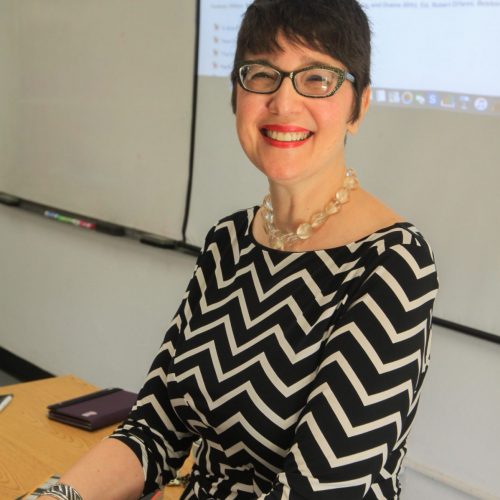 Rank: Full Professor
Education: Ph.D. Illinois State University 2009
Research Areas: Auto/Biography studies, Diasporic Narratives, Women's Literatures, Feminist Theory, Transamerican Studies, Postcolonial Theory, Pedagogy, and Visual Culture. Horror genre enthusiast.
Office: OF-115 Ext.: 6114
E-mail: ricia.chansky@upr.edu
Ricia Anne Chansky is Professor of literature. She is the co-editor of the scholarly journal, a/b: Auto/Biography Studies, a member of the Routledge Literature Portfolio of journals, and editor of the Routledge Auto/Biography Studies book series. Her book publications include the co-edited volumes: The Routledge Auto/Biography Studies Reader, a Routledge Literary Theory Reader (2016); Life Writing Outside the Lines: Gender and Genre in the Americas (Routledge, 2020); and, The Untied States: Unraveling National Identity in the Twenty-First Century (U of Wisconsin P, forthcoming). She has also edited two books: Auto/Biography across the Americas: Transnational Themes in Life Writing (Routledge, 2017) and Auto/Biography in the Americas: Relational Lives (Routledge, 2016). Currently, she is at work on an edited collection of oral histories of Hurricane María, which is under contract with Haymarket Books, and a single-author book on narrating disaster. Her forthcoming children's book, Maxy Survives the Hurricane/Maxy sobrevive al huracán, was co-authored with a student in the Department of English and is forthcoming from Arte Público Press.
She is a member of the Executive Board of the International Auto/Biography Association (IABA), Chair of the IABA Americas Chapter Steering Committee, member of the Executive Board of the MLA Genre Studies Forum on Life Writing, Fulbright Specialist in US Studies, Research Affiliate at the York University Centre for Research in Latin America and the Caribbean, and Global Fellow at the Brown University Center for Human Rights and Humanitarian Studies. She directs the large-scale public humanities project, "Mi María: Puerto Rico after the Hurricane." For work on this project, she has been funded by the NEA, awarded the inaugural MLA Innovation in the Humanities Award, named a Voice of Witness Fellow, and selected as a partner in the Humanities Action Lab (HAL) "Initiative on Climate and Environmental Justice." Additionally, she completed an NEH Summer Seminar on digital humanities in Caribbean contexts, taught in partnership with the Digital Library of the Caribbean (dLoc). Most recently, she has designed the HAL Covid-19 digital mass-listening project.