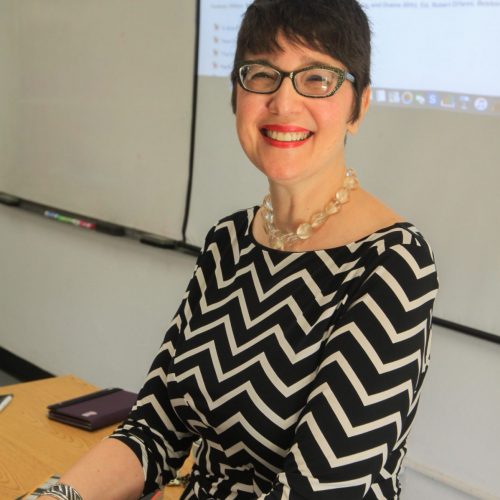 Rank: Full Professor
Education: Ph.D. Illinois State University 2009
Research Areas: oral history, auto/biography studies, critical disaster studies, social and climate justice, decolonial studies, diasporic studies, gender studies, digital humanities, public humanities, popular and visual culture, pedagogy. Horror genre enthusiast.
Office: OF-115 Ext.: 6114
E-mail: ricia.chansky@upr.edu
Professor Ricia Anne Chansky is the Director of the Oral History Lab @UPRM, an interdisciplinary space that explores storytelling as an active response to disaster and injustice.
She has won awards and grants from the National Endowment for the Arts, the National Endowment for the Humanities, the American Council of Learned Societies, the Modern Language Association, the Oral History Association, Voice of Witness, and the Andrew W. Mellon Foundation. She is a Fulbright Specialist in American Studies, a partner in the Archivo de Respuestas Emergencias de Puerto Rico, a Research Fellow at the Centre for Research in Latin America and the Caribbean at York University, the Senior Climate Justice Fellow at the Humanities Action Lab, and was named an International Climate Justice Activist of Note by the Simon Wiesenthal Center/Museum of Tolerance.
Chansky is coeditor of The Divided States: Unraveling National Identity in the Twenty-First Century (UWP, 2023), Mi María: Surviving the Storm, Voices from Puerto Rico (Haymarket Books, 2021), Life Writing Outside the Lines: Gender and Genre in the Americas (Routledge, 2020), and The Routledge Auto/Biography Studies Reader, a Routledge Literary Theory Reader (2016); editor of Auto/Biography across the Americas: Transnational Themes in Life Writing (Routledge, 2017) and Auto/Biography in the Americas: Relational Lives (Routledge, 2016); and coauthor of Maxy Survives the Hurricane/Maxy sobrevive el huracán (Arte Público Press, 2021).
She is currently working on a single author book on multimodal disaster narratives and coauthoring a book about digital humanities and disaster. She frequently writes about critical disaster studies, most recently for The Washington Post and archipelagos: a journal of Caribbean digital praxis.