Students Jimmy Carrero Acosta and Abner Ortiz from our Department's Computer Science program attended the Great Minds in STEM (GMiS) conference held in Pasadena California from October 5-8.
Jimmy participated in the CAHSI hackathon placing 4th with his team, he also received job offers from Lockheed Martin for deep space exploration and Northrop Grumman for software engineering.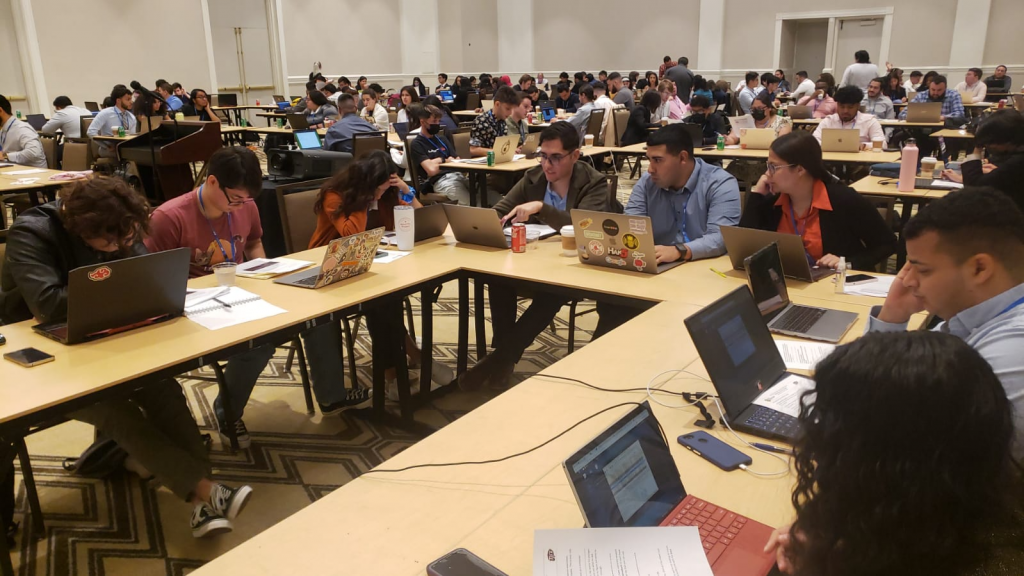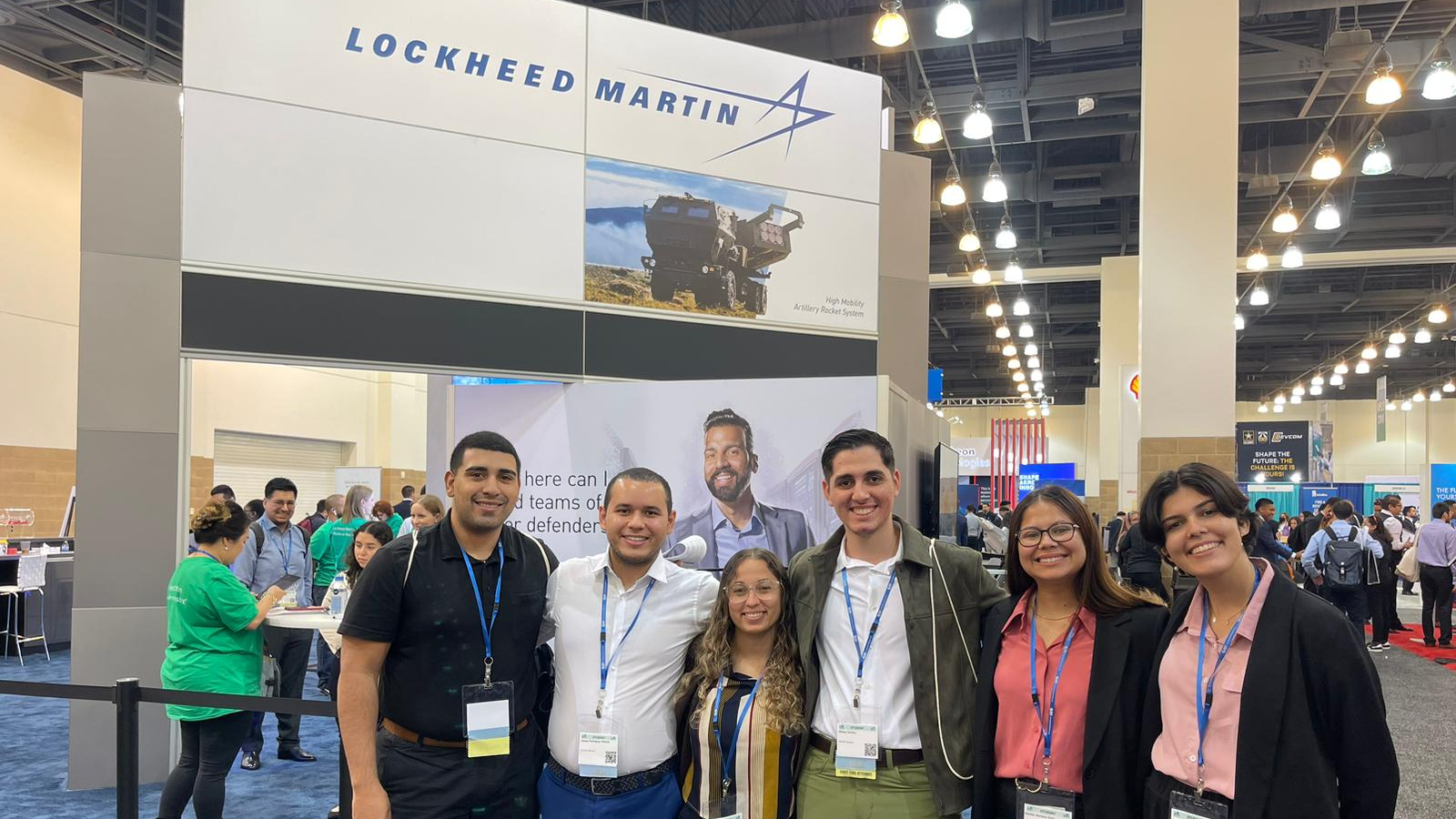 Abner presented a poster of his undergraduate research whose mentor was Dr. Edwin Flórez who is a faculty member of our Department.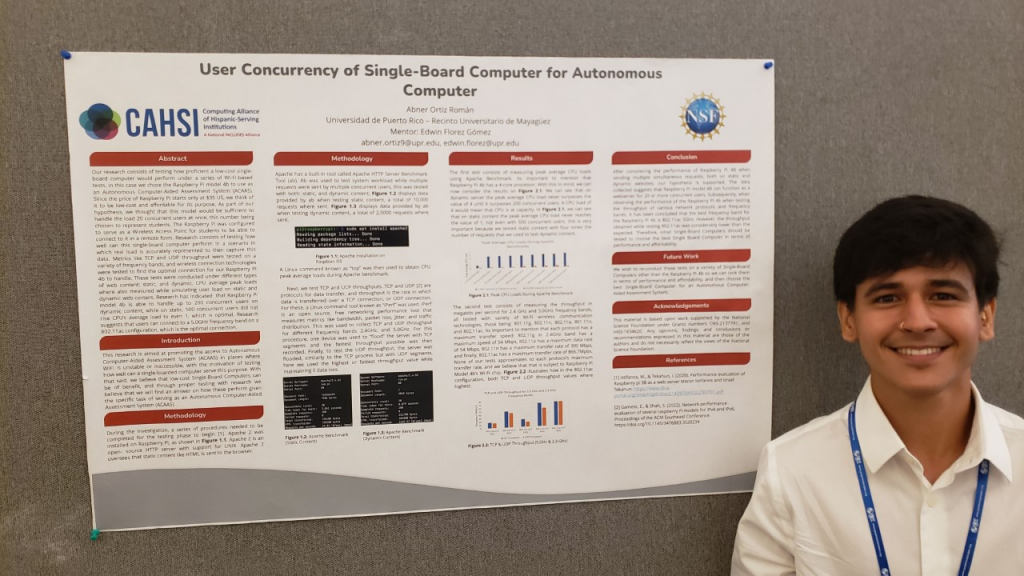 Our students, along with a larger group of students from other UPRM departments, other campuses, and other PR universities were also at the conference. All of them are participants of the CAHSI program whose mission is to grow and sustain a Networked Community committed to recruiting, retaining, and accelerating the progress of Hispanics in computing.