"Graduate studies at UPRM … your best option today, your highest distinction always"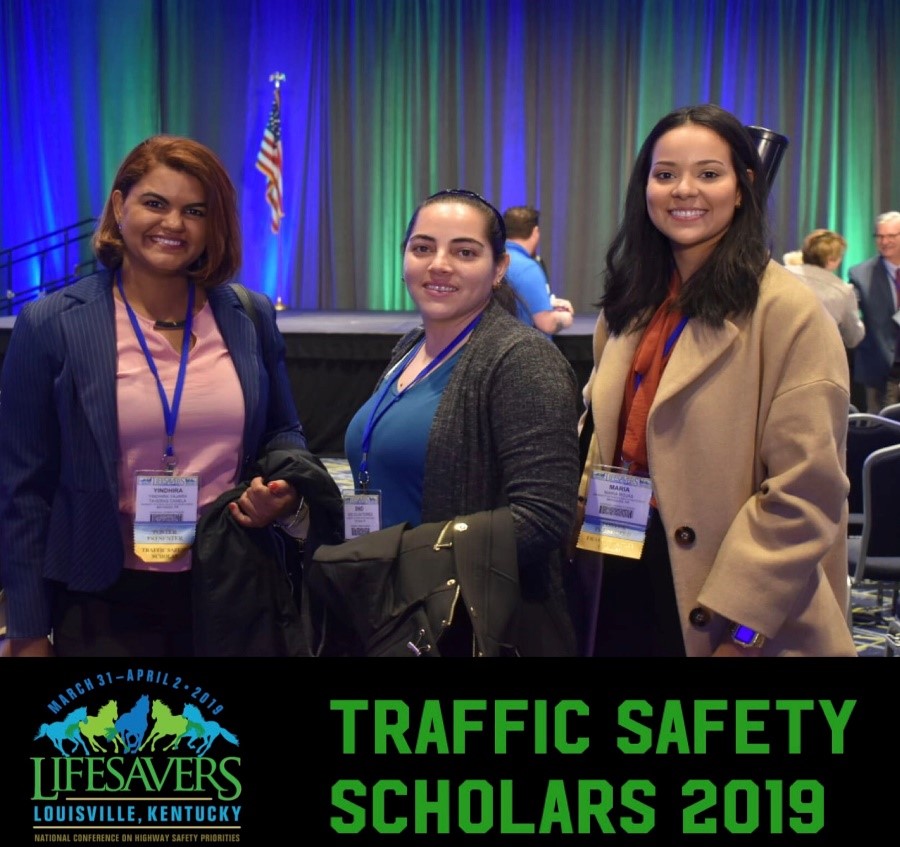 Our graduate students presented two posters titled: "Alcohol Consumption and Driving: Facts, Perception and Simulation" and "Evaluation of Safety Enhancements in School Zones with Familiar and Unfamiliar Drivers". These posters were developed as part of the highway safety research conducted under the advice of professors Didier Valdes Díaz, Benjamin Colucci Ríos and Alberto M. Figueroa Medina in the University Transportation Center Safer-Sim.
TRAFFIC SAFETY SCHOLARS 2019
Civil Engineering and Surveying Department graduate students Maria Rojas, Enid Colon Torres, and Yindhira Taveras had been named 2019 Traffic Safety Scholars (TSS) and awarded $1,000 scholarships to attend the 37th annual Lifesavers National Conference on Highway Safety Priorities, March 31-April 2 in Louisville, Kentucky.  They are pursuing graduate degrees in Civil and Transportation Engineering and are three of 50 U.S. and international students selected through a competitive application process.  This is the fourth year of the Traffic Safety Scholars program, which provides college students the opportunity to attend the Lifesavers Conference, the largest gathering of traffic safety professionals in the U.S. The program's goals are to showcase the diversity of opportunities in traffic safety and encourage students, regardless of discipline, to pursue a career in a dynamic field that draws from a variety disciplines from engineering, education and enforcement to communications, business, marketing, medicine, public health, political science, counseling, and more.